Stefano Ritteri – My Studio, Production Tips and the 5 Productions I'm Proudest Of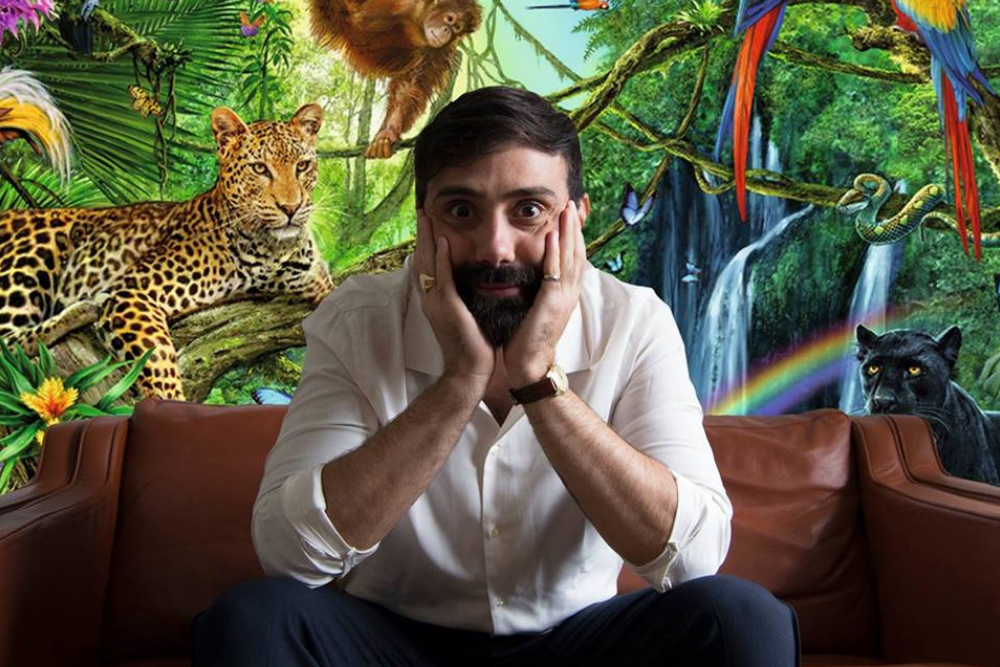 Stefano Ritteri – My Studio, Production Tips and the 5 Productions I'm Proudest Of
Originally from Italy but now based in London Stefano Ritteri is a producer who doesn't believe in musical boundaries. With a serious love of crate digging to find the most obscure of samples and building his own synthesisers he's a producer with his own distinct sound and a superbly refined ability in the studio.
With huge releases already for Get Physical, Dirtybird, Exploited and Defected under his belt he has just launched his own label Viaggio Recordings with the sublime Mutanda EP. You can check our review HERE and buy it HERE
Stefano can already count the likes of Pete Tong, Annie Mac and B-Traits as supporters and also works as a composer and engineer for TV and advertising claiming the soundtrack for the Premier League amongst his many productions. With a huge love of music, production and studios he loves to discuss all of the above passionately speaking regularly in universities and music schools around the world.
We thought that this was a perfect opportunity to speak to Stefano about his studio and production so without further ado let us hand you over!
Stefano Ritteri
I see my studio as a playground in constant evolution. Besides a few instruments which I have since I was a kid, I don't like to hold to something unless I am using it. I love to try new things all the time.
If a synth or an effect hasn't made it to a song for a while, I sell it and get something new. I am not a collector, and I love the feeling of something new to discover and tweak and make a new song with!
My top 5 machines at the moment.
1: Matrixbrute – this is the most powerful synth I have ever had, it does creamy sounds, it does aggressive, it does percussive madness, everything! I bought it because of it's innovative matrix system, which makes it basically a modular system without the cables mess.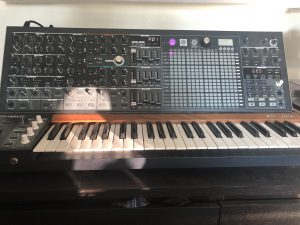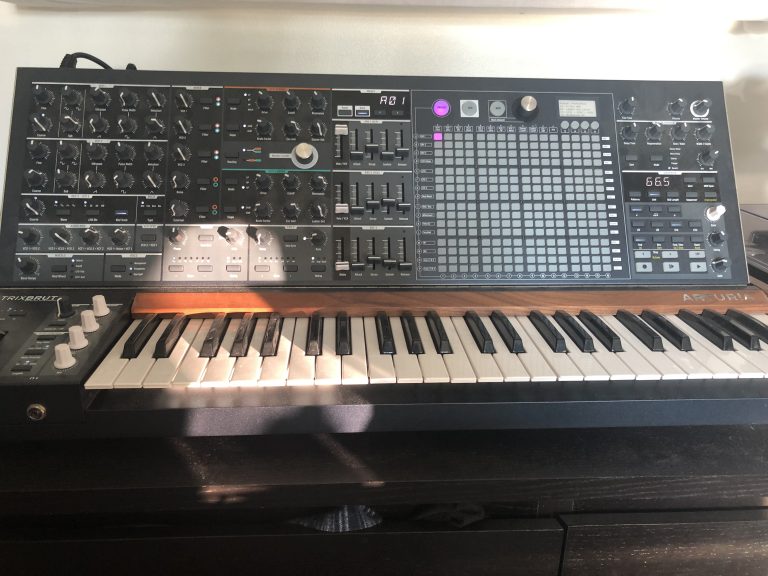 2: Modular : But I love cables mess! So here is my small system. I am constantly trying new modules, even building my own. What I like about modular setups is that they are very personal, every producer chooses his sounds and processors, and this creates an incredibly personal experience. It's a journey, one that I get lost into very often, but I am using it to do things that I wouldn't if I was looking at a screen or a keyboard all the time.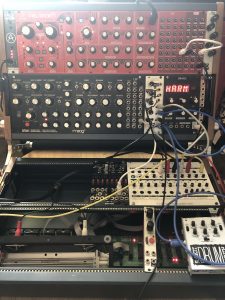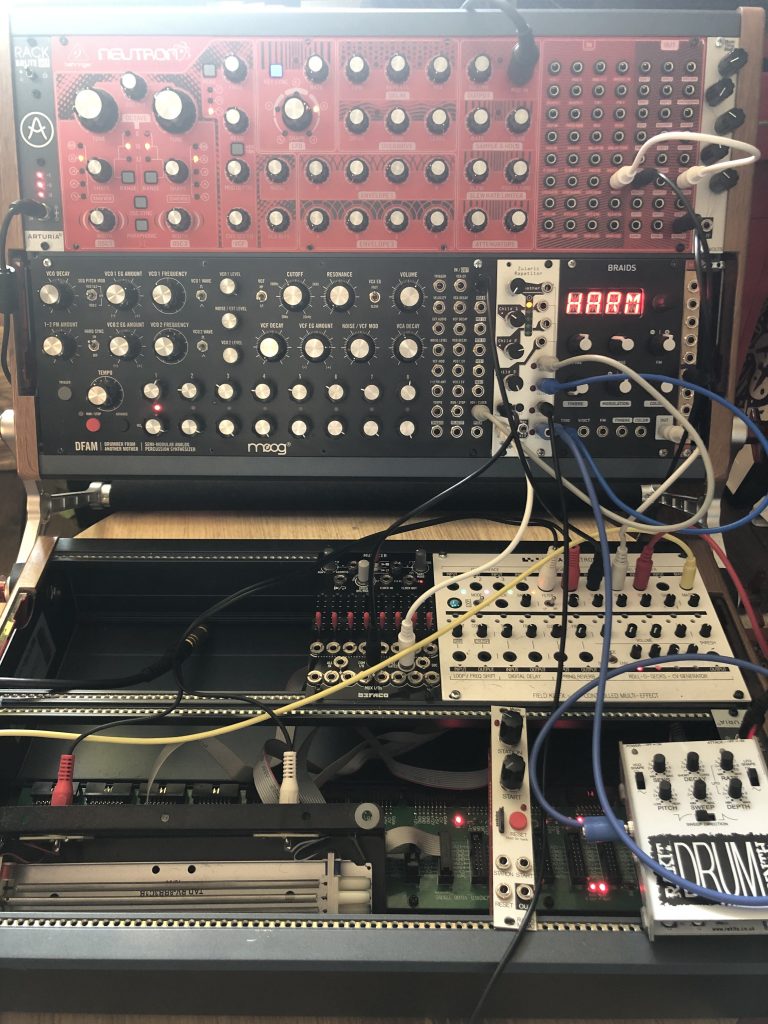 3: Organelle : Oh I Love the Organelle so much!! Again it's a whole universe of synths, effects, drum machines, vocoders.. This blue box of wonders run softwares, and there is a library online to download new programs for it. Some of them are the most inspiring and bizarre sound generators out there.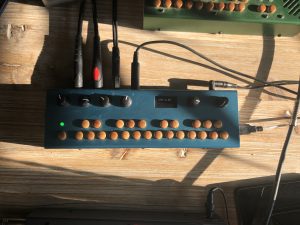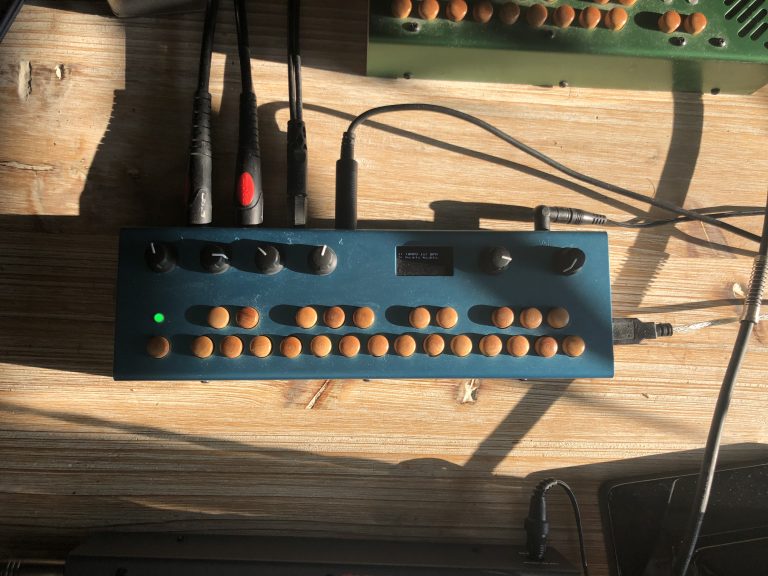 4: Syncussion : You can make this drum generator talk just like a Robot in Star Wars!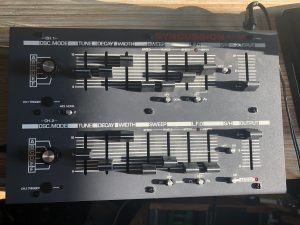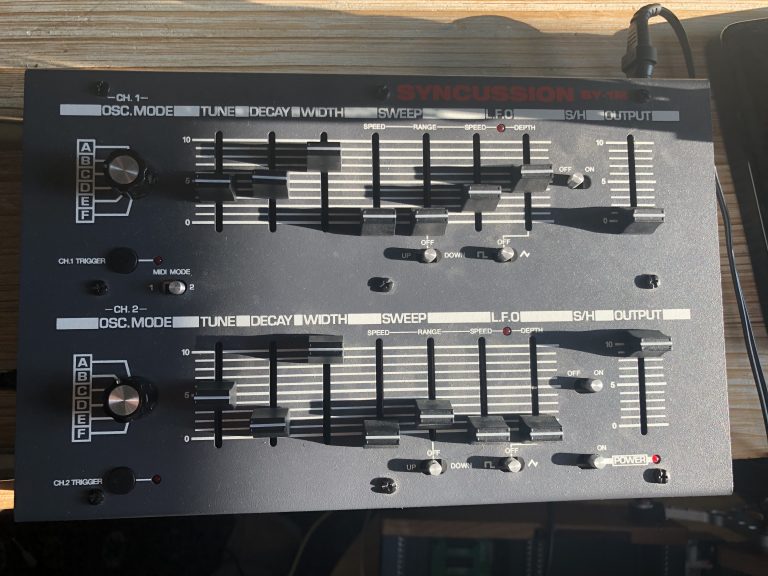 5: Sony VOR : Super lo fi, you can record directly on tape using it's tiny microphone. I bought it immediately after Bicep showed it to me in their studio. They have the most amazing gear collection, and yet the thing we jammed the the most with was this cheap recorder, and we laughed a lot at our voices speeded up and down. Instant ebay action!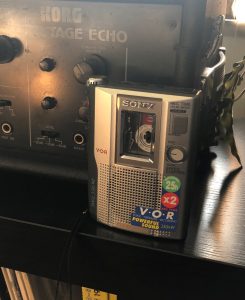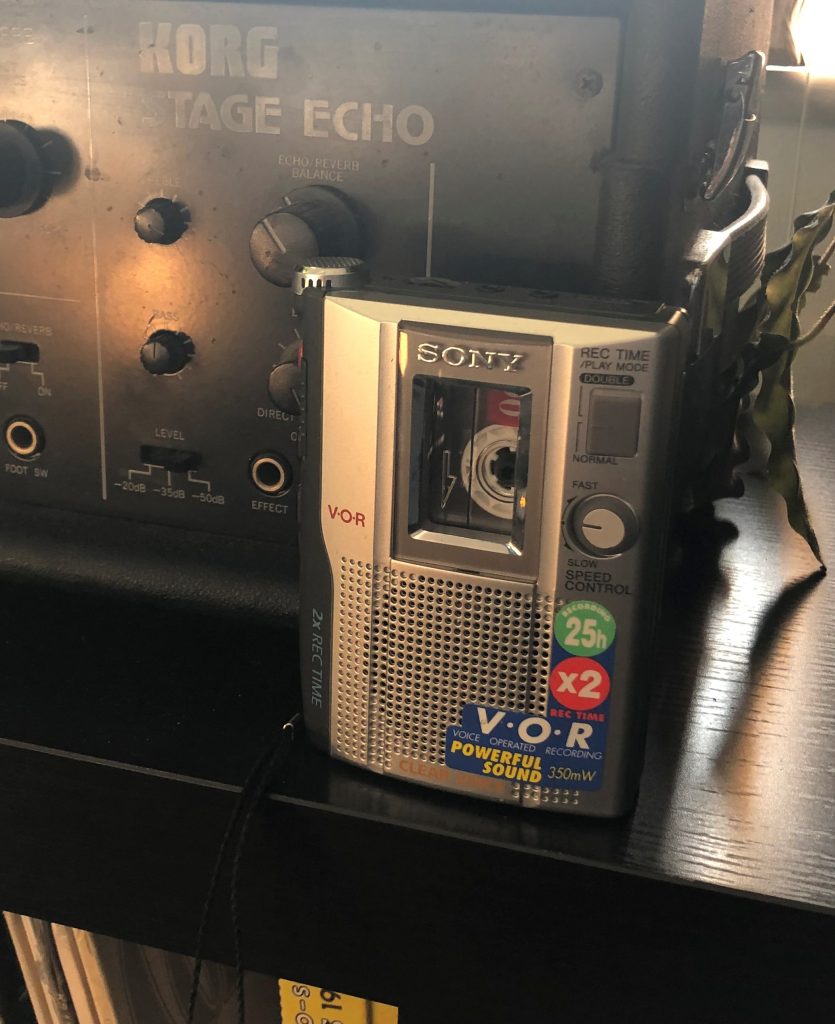 A couple of production tips.. mmm.. Wear a lab coat and drink lots of coffee. No, seriously, get a lab coat, it makes you feel like you're working on something special, and don't forget to put some pens and pencils in the front pocket! Coffee…well.. what's life without addictions?
5 Tracks I am proud of :
Congaloid – This was a production I made exactly 10 years ago, with my previous moniker Solo. It kickstarted my career!
Bunzu Soundz – This just came out on africa seven vinyl only label, and I love that they opened their archive for me to pick some samples and make my versions
Your Playground Is The Sun – I released this a couple of years back, and had lots of fun making the video with a friend!
About A Young Lady – I sampled some balinese percussions while I was on tour and as soon as I came back made this song.
The Partylife – I still looooove to play this!!
For more info on Stefano Ritteri check:
Facebook: https://www.facebook.com/StefanoRitteriOfficial/
Soundcloud: https://soundcloud.com/stefanoritteri
Tags:
house music
,
Stefano Ritteri
,
Studio