Takaya – Le Visiteur Featured Artist and Mixtape 099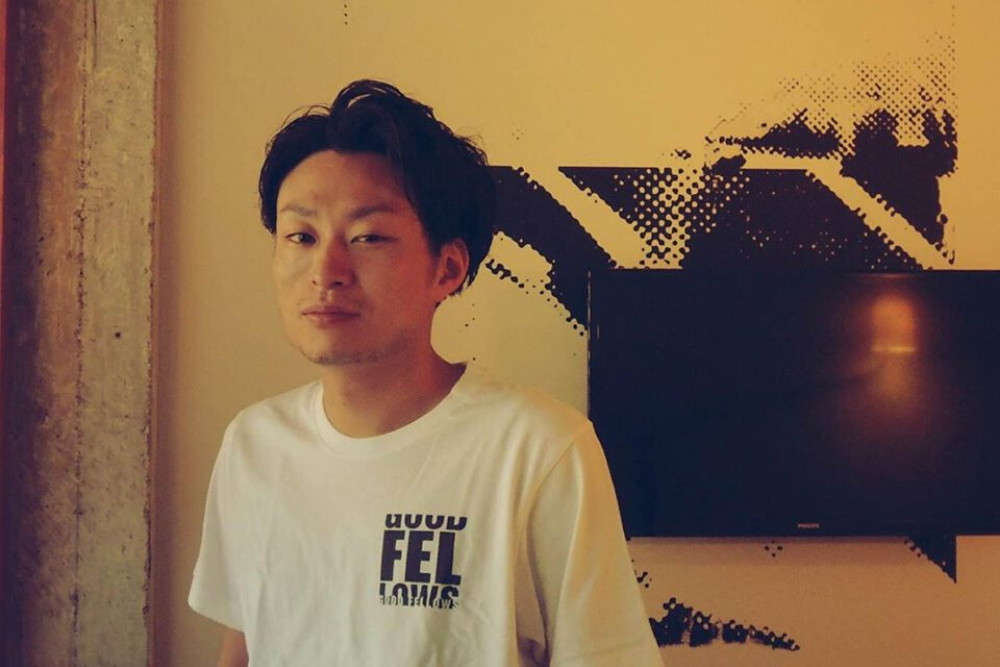 Takaya – Le Visiteur Featured Artist and Mixtape 099
Based in Japan Takaya is something of a mystery man. Originally coming to prominence as the man behind a series of very classy edits earlier in the decade he disappeared for a few years before re-appearing on Leicester's The Groove Stage label last month.
His Street Edits EP is a brilliant collection of well chosen samples and beautifully crafted instrumentation. You can check the premier of his sublime deep house groover Chicken Grease below. You can grab the EP from: https://www.traxsource.com/title/1241366/street-edits
We caught up with Takaya to discuss the EP, the Japanese scene and his plans for 2020. He also put together this rather tasty mix for us. Please give it a share on Soundcloud and help spread the love x
Hi there Takaya,
Thanks for speaking to us today.
For our readers who haven't come across your releases before how would you describe the musical style of Takaya?
I would say its groove music, heavily inspired by hip hop and funk.
How would you describe your latest EP Street Edits which is out now on The Groove Stage and can you give us a bit of history about the EP and how it all came together?
I had some edits on my soundcloud for years. Label owner of The Groove Stage Dan Jonnes (Kooley Cutz) approached me asking where he could buy the tracks. When he found out the tracks had not been released he was very keen to release them on his label. As he was having a full turn around with his label the EP fit very well with the direction The Groove Stage wanted to go.
Your love of house music came about through your travels across America a few years. What can you tell us about this trip and how did it spark your interest in the genre?
I saw a lot of artists live and DJing like Theo Parrish, Moodymann, Madlib, Common, Little Brother, Platinum Pied Pipers, Roy Ayers, Femi Kuti, Sun Ra Arkestra and many more…
They were all a massive influence on me.
You are an artist who is also heavily influenced by Hip Hip, how has this influenced the way that you create house music?
Hip Hop has groove but I like to make more danceable tracks like House music and then bring some hip-hop elements into it. I also love to make Hip Hop beats sometimes too.
Please can you describe your production set up for us and what is the one piece of equipment or plugin that you couldn't live without?
I use Ableton live 10. Its great for the music I create
What is next on the Takaya studio equipment shopping list?
A Roland TR-08
What tips do you have for budding producers on how to find the perfect sample?
Just listen to the music. The genre does not matter.
You are based in Japan, what can you tell us about the club scene there right now, which Japanese producers are moving the scene forward and are there any parties that you can recommend?
My neighborhood has only a few places to play music, so its very hard to get people to party, like it doesn't really have a scene. Despite this we are trying to push the scene as much as possible. Tokyo has many different musical artists. Kez YM is moving the scene forward. We also hold party's called Goodfellows which if your ever around you should check out
Who were the key artists who led you on your journey to playing and creating house music and can you give us 3 tracks which influenced the sound of Takaya the producer.
Moodymann – Shine
Jazzy and Groovy House music.
Theo Parrish – Lost Keys
Kick drum and bass are raw, keys are simple and deep.
Mike Huckaby – Sunset at The Jazz Republic
This is The Deep House.
When you are djing what is your 'if all else fails track'?
Mr.Fingers (Larry Heard) – Can you feel it
What can we expect from Takaya in 2020?
I've got an original release coming out soon on The Groove Stage early 2020, so please check that.
For more info on Takaya please check:
Facebook: https://www.facebook.com/tetsuka.takaya
Soundcloud: https://soundcloud.com/takayatetsuka
Tags:
edits
,
house music
,
Takaya
,
the groove stage