Tech Support's Top 10 Underrated Italo Tracks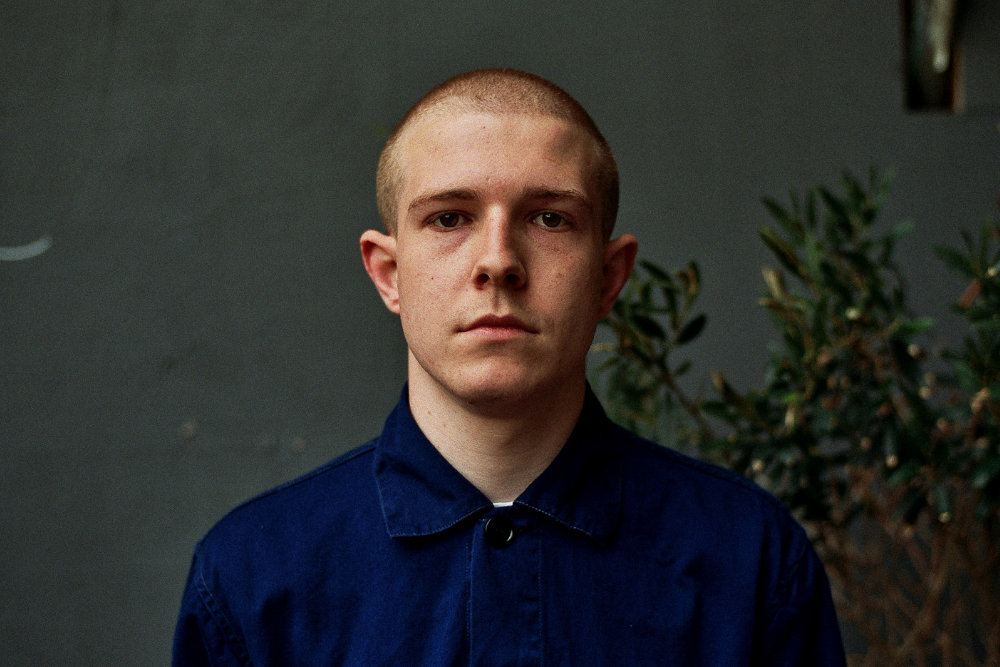 Tech Support's Top 10 Underrated Italo Tracks
Hailing from Brighton Tech Support is a DJ and producer who has been generating a well deserved wave of hype over the last few months for both the strength of his productions and his energy packed DJ sets. He has toured extensively around the UK lining up alongside the likes of Ross From Friends, Dan Shake and Nick The Record. On the release front he has had heavily supported tracks out via Anti Skate, Pulse Msc and Astropical Tapes. Recently he has built up a serious passion for the synth heavy sounds of Italo-Disco, which by his own admission has "engulfed most of his time and income".
We asked him to put together a list of some of his favourite 12's that he has picked up and it's a very tasty list indeed so let's hand you over to Tech Support to discuss.
This list is dedicated to some of my favourite bangers from the golden age of Italo. Due to the somewhat loose definition of what Italo is, I'm going to limit this to the early to late 80s and only from Italy; otherwise it just gets confusing and loses the purist edginess I strive to maintain. Unfortunately, I don't have any intriguing anecdotes about how I found any of these tracks; they were all found digging in record shops and scrolling through label discographies on Discogs at 3am. However, I think these tracks speak for themselves and have been criminally overlooked for too damn long.
J. D. JABER – DON'T STOP LOVIN' (1983)
This track for me has all the hallmarks of a classic Italo banger: it sounds so of the time yet strikingly futuristic. The piano melody could very much work in a trance track from the late 90s.
Baratta – Valentino (1985)
I highly recommend checking both the vocal and instrumental versions of this track. I'm still undecided which one I prefer, seriously good melodies, a rhythm section that doesnt get old and vocals that arent terrible! I find most Italo vocals extremely hit and miss but this ones actually decent.
Alesis – Steppin' Up (Tribal Version) (1986)
It's hard to decide between this version and the "mix version" but the guitar parts in the latter are questionable at best which puts this one at the top for me. Very much a peak time tune with a DJ friendly intro.
Funny Twins – You And Me (instrumental) (1987)
This one is definitely at the tail end of the golden period of italo for me; feels a bit darker and angrier and the melody that comes 30 seconds in is wild! This should be reserved for a proper sweaty set.
Mac Jr. – Elephant song (instrumental version) (1984)
I'd catagorize this with some of the more understated tracks on here, good to mix with and rolls along quite nicely without getting too in your face. Perfect for warm ups or playing to the last legs on the dancefloor.
A.G.F. – Loved By You (1984)
It astonishes me how few plays this has, it's one of my favourite tunes as of late. I actually just put out an edit of this but I think it would be quite distasteful to put it on this list!
Faxe – Time For Changes (1984)
I find this is more on the electro side of the italo spectrum, especially the bassline. Great breakdown too.
Evo – Din Don (1983)
A real closer; the piano chords in this and the raspy vocals are huge.
Filippini – Listen To Your Heart (1985)
This ones a nice mid tempo chugger that could be a good closer too.
International Music System – Run Away (1983)
One of the few tracks with an impeccable mix that has stood the test of time, it can hold its own on a system mixed with contemporary club tracks.
For more info on Tech Support check:
Facebook: https://www.facebook.com/techsupportdjuk/
Soundcloud: https://soundcloud.com/tech-supportuk
Tags:
italo
,
Italo Disco
,
Tech Support