Ten Things About The Flying Mojito Bros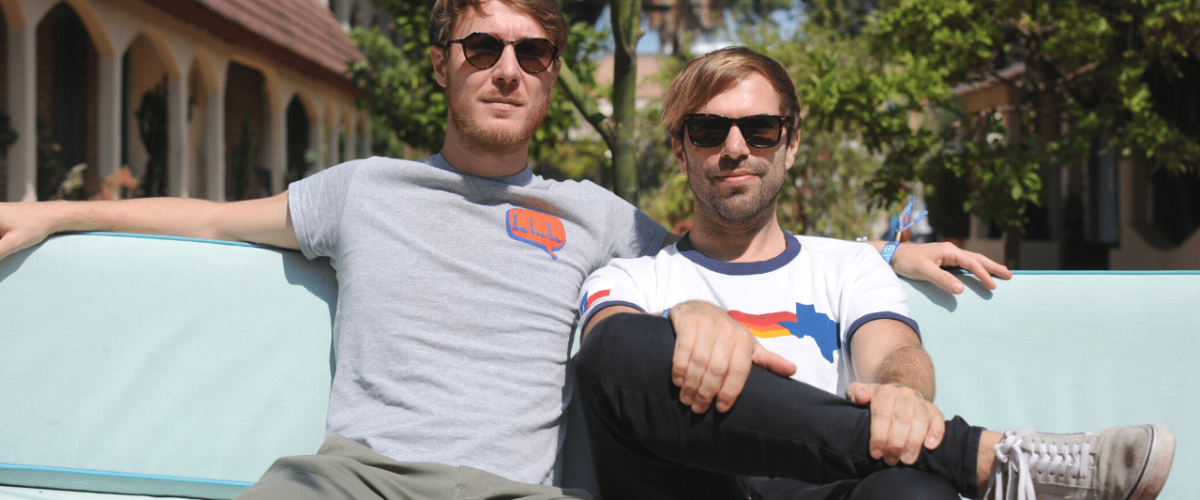 Ten Things About The Flying Mojito Bros
Following up our mix feature yesterday with The Flying Mojito Bros, which you can check HERE, and our Disco Editor Yam Who featuring their immense remix of Rudy Norman's 1980 AOR classic Back To The Streets for Ubiquity Records, which you can check HERE, today we're getting a little more up close and personal with the Mojito Bros asking them 10 questions to get a little more info on what makes this duo tick.
Combining Americana, Balearica, Space Disco and House the Flying Mojito Bros have built up a large and vociferous following for their releases and energetic dj sets alike. We are definitely converts to their sounds which conjure visions of long summer days and open air festivals. Check out the mix and their Refrito of Rudy Norman and give them some love over on Soundcloud.
You can grab the release from: https://flyingmojitobros.bandcamp.com/album/rudy-norman-back-to-the-streets-flying-mojito-bros-refritos

Throw a big fat party on a rooftop. 25 July, Dalston

Country disco and tent-warmed cans of Old Speckled Hen

JJ Cale, Kenny Rogers and Andrew Weatherall

Tony Joe White, Linda Ronstadt, Gram Parsons and Dolly

We had a little FMB tour booked last March that was cancelled when Covid hit, with parties in San Fran, Reno, Palm Springs, San Diego and LA.

We don't take ourselves too seriously.

The last seven+ months of lockdown

Bob Dylan – Hurricane

Retired on two neighbouring private tropical islands like Mick Fleetwood and John McVie 

Music Technology of the 1970s: A Timeline – a cool article on Pitchfork talking through some of the seventies' best technological developments in sound. Lots of key FMB reference points and gear!
For more info please check:
The Flying Mojito Bros Facebook: https://www.facebook.com/flyingmojitobros
The Flying Mojito Bros Instagram: https://www.instagram.com/flyingmojitobros
The Flying Mojito Bros Twitter: https://twitter.com/FlyinMojitoBros
Ubiquity Records Facebook: https://www.facebook.com/ubiquityrecords
Ubiquity Records Instagram: https://www.instagram.com/ubiquityrecords
Ubiquity Records Twitter: https://twitter.com/UbiquityRecords
Tags:
The Flying Mojito Bros
,
Ubiquity Records