Tête De La Course Talks About Travelling The Globe For House Music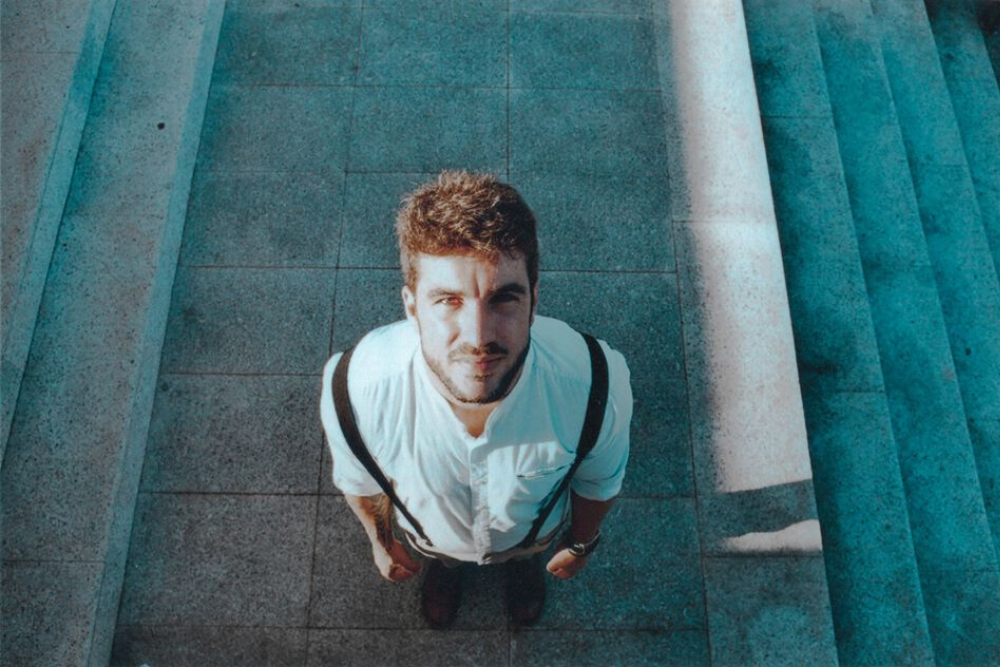 Tête De La Course Talks About Travelling The Globe For House Music
Born in Gijon in Northern Spain, Tête de la Course is a man with music flowing through his very essence. Many of us confess to loving our music; very few of us uproot completely to travel the globe following the roots of our musical DNA.
Tete de la Course first found a love of New York house music when he was very young. It wasn't too long before he moved there to experience the scene first hand. During his stay he would take in David Mancuso's Loft celebration, release on Seasons Recordings with DJ Spinna and after meeting Joeski the pair would jump in the studio together go on to sign a track together to Defected.
A steady flow of tracks would follow constantly hitting the upper reaches of the download charts with releases on Hedkandi, Guesthouse, Fogbank, Moblack and Soulstar amongst many brilliant labels.
Before long Tête de la Course moved sticks to Barcelona a city which is full of musical promise. Again his DJ skills would shine and he would go on to land shows at Razzmatazz, DROP and La Terrrazza.
Tête de la Course is also one of the heads behind the brilliant Poetry in Motion label which has quickly built a reputation as a bastion of quality house music. His latest release the Love Lesson EP landed on 28th Feb on Poetry in Motion you can check out our premier of the title track below.
We spoke to Jonathan Álvarez the man behind Tête de la Course also put together this sublime house mix for us, please check it out on Soundcloud and give it a share and help us spread the love.
Hi there Jonathan,
Many thanks for speaking to us today.
For our readers who haven't come across your releases before how would you describe the musical style of Tête de la Course?
Many thanks to you, I'm very grateful to speak to Le Visiteur.
Well, it's difficult to describe with words but…
I'd describe with the faces of the people while they are listening to it.
I'd describe it as emotion, expression & personality.
I'd describe it as positive vibes & good feeling music.
And also I'd describe with this emoji 🙂
If you could sum up your own personal essence as to why you create music what would it be?
I try to be immortal, you know, by letting a small humble piece of me in this world. When I was kid, I remember reading a book who said that the only way to be immortal, is through art and I found a powerful truth there. I think that's the main reason, also because I love how I feel when Im making music and to see the people getting some feeling from it. For me the most happiest moments in my life, are usually when I am at the studio making music.
Please can you give us three tracks from your discography which you would say are quintessentially Tête de la Course?
Something About This
Your Love Keeps me Hangin' On
Tegueré
How would you describe your latest EP Love Lesson which is out now on Poetry In Motion and please can you give us a bit of history about the release?
The EP is all about the meaning of love. The first track "Funky Love" reminds me of my feelings when I landed in NY and I started to meet people who had lived through the early years of House Music, especially the garage vibe. The second track is "Love Lesson" where I took a Will Smith speech about the meaning of love for him. They are words that I agree with 100% and I found beautiful. I tried to spread an essential message with this track.
What are your first memories of discovering house music and what was it that gave you such a strong bond with the genre?
The first time I listened House Music was at my home. My father worked in one of the very first House Music clubs in Spain, called Rocamar, in my hometown. He brought me DJ tapes from the artist who played there. One of that tapes was a DJ Joeski set. 20 years later I was playing with him in NY. Magic happens.
Also I remember when I was kid, constantly watching a TV german channel called VIVA. The first time I listened to Music sounds Better with You by Stardust and One More Time by Daft Punk are moments that I'll never forget. So, I am clearly hooked by French House music too.
You moved over to New York quite early in your career. How would you say that trip impacted on your career and what are your stand-out memories of the city as far as house music is concerned?
That's a very important question, because it was during my time in New York that I decided to dedicate my life to this music. The first experience that I'll never forget, was when I went to an outdoor party in Prospect Park (Brooklyn) called Jamboree. 1.000 thousand humans dancing to House Music all together, like a tribe. I felt freedom, love and that all the bodies were going on a journey through the same frequency. I remember DJ Spinna was playing and a friend of mine invited me to go to the booth to say hello to him, because a month previous we had released a vinyl together on Seasons Recordings. I'm a little introverted and especially in that moment, because I was like a kid who had for the first time discovered the roots of their passion. Finally though my friend introduced us.
The other one was THE LOFT. I remember one day my friend Joseph Valentin invited me to a dinner with his family. We were having dinner and talking about music for hours and hours, and suddenly his uncle Chris told me "we have something for you" and took a letter and gave it to me. That letter was an invitation to David Mancuso's LOFT annual celebration. Chris's sister, was a dancer at Paradise Garage and a very well know lofter and this family are always invited to assist. I think this is one the most beautiful gifts someone gave to me in my life. I won't describe the experience because is impossible, you have to live it. But what I found there, made me dedicate all my life to this music. Thank you Joseph, Chris and Wanda for this. You created something that changed my life, not my view of music, but also in how to connect my soul with the music. You showed me the truth, and you know… the truth is the only real thing.
You have played in some of the finest clubs that electronic music has to offer. From your DJ experiences what do you think makes for the perfect club night and what is your all time favourite personal DJ appearance?
For me there is a triangle formed by the crowd, the DJ and the promoter/venue. That triangle has to all connect on the same frequency and if it does I'm 100% sure that there will be a magical experience for everyone.
It's difficult to choose one, but I'll never forget last June when I played for the DROP party here in Barcelona alongside with my friend Bellaire. From start to finish it was the most beautiful energy I had felt in a club. Freedom, smiling faces, shouts of joy, music 100% in my taste. I feel very fortunate to have had the opportunity to live through such a magical experience.
You have recently moved to Barcelona, what was it about the city that attracted you there?
I'm from a very small town in the north of Spain, called Gijón. Since I started my journey, all my closest people always told me the same. You are hidden here, you have to go to a big city, where things will happen to create opportunities for you. So I came to Barcelona because when I was here previously I felt good and I loved the city.
What are your favourite parties that you have visited since you have been living in the city?
DROP is the most beautiful party for me. No doubts. It combines all the things it should perfectly to create an unforgettable journey. It's real, it's freedom and it's love. It is where I found myself.
Check drop here: https://www.facebook.com/drop.bcn/
Please can you describe your production set up for us and what is the one piece of equipment or plugin that you couldn't live without?
My production set up is very humble. Mostly everything I create is in the box with Ableton. Hardware… I only have a TR 909 and a Microkorg. I do almost everything with a sampler and Ableton, and the equipment that I couldn't live without… is simply a piano.
You are one of the heads of Poetry in Motion along with Hurlee and Paul Rudder and OUI. How did you four meet and what was it that set you off on the path to launching your own label?
I met my friend Paul Rudder in my hometown. It's curious because we had lived all our lives in the same hood and we met when we were like 25 years old. I met him in a club and then we started to go to the studio and we became really good friends, he is a good human to have close to you. Paul met Hurlee through the net making music together and OUI was from Paul's Erasmus experience, so it was a combo which was born naturally. I love them like a brothers, we are all different and that is what makes it all the more enriching.
Years later we decided to create Poetry in Motion to share our musical view with the world.
What do the team look for in prospective tracks for them have a chance of being a Poetry In Motion release?
We look for something that is deeply rooted in House & Disco Music. We don't mind about any other aspect. Just music that we would love to have been created by us.
Something that creates admiration from us.
What would you say the scene is like in Spain just now and which Spanish artists are pushing house music forward right now?
The House Music scene in Spain… I don't know but I think Spain is mostly a Techno and TechHouse scene. For me, the culture in Spain is not too deeply rooted in music, but there are beautiful things, mostly in Barcelona and some spots around.
For me, there are a few artists that I could name as House Heads in Spain but Im not the one to name them. I know, we know, they know. It's not important.
Please can you give us 3 tracks which you would say have directly influenced your own style of production?
Cece Rogers – Someday
I'll never forget the first time I listened to this track. It was in Jackson Heights, Queens. I went crazy, and I felt something magical, like the track of my dreams. I remember listening to it for like one hour on loop, and I was physically affected too. Heaven.
Chris Malinchak – If u got it
Discreet and fabulous.
Daft Punk – One More Time
The most creative and accurate way of sampling I've ever heard. I never get tired of this track.
What else can we expect from Tête de la Course in 2020?
I'm 100% in the studio right now, so I'd say… more music. I'm trying to get the place where I want to be and that is where I can spend the maximum amount of time in my life, creating and playing music.
And finally, please can you give us 4 tips for a great day out in Barcelona. A place to buy records, a place to eat, a place to drink and a place to dance?
Go to buy records at Subwax BCN, then go to a traditional tapas bar, and finally go to dance to DROP.
For more info on Tête de la Course please check:
IG: http://www.instagram.com/tetedelacourse
Facebook: https://www.facebook.com/tetedelacoursepage/
Soundcloud: https://soundcloud.com/tetedelacoursezone
Tags:
house music
,
Hurlee
,
Paul Rudder
,
Poetry In Motion
,
Tete De La Course