LV Premier – Moplen – Ain't No Dub About It [Samosa Records] & Funk Purpose Vol.3/2 Review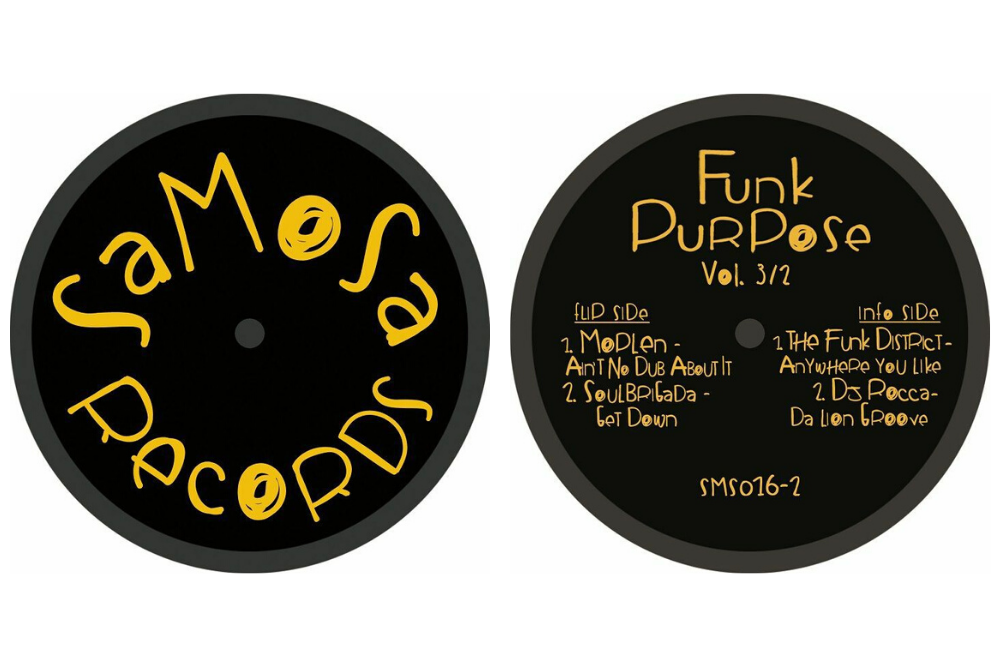 LV Premier – Moplen – Ain't No Dub About It [Samosa Records] & Funk Purpose Vol.3/2 Review
Following up our review of Volume 1 of Part 3 of Samosa Records brilliant Funk Purpose Series last week which you can check HERE and our premier of Souldynamic's superb track Better (included below) we are back today with a truly immense premier from Italian Disco genius Moplen.
Come the end of year it's safe to say that there will be very few releases which will have lived up to the ridiculously high standards of Funk Purpose 3. It is just packed from start to finish with absolutely brilliant tracks designed specifically to take the dancefloor apart.
Kicking off the second part of the EP and our premier today is Italian producer Moplen with Ain't No Dub About It. It's a track packed with dynamic percussion, laser synths and huge basslines which all combine with a monster funk guitar and hooky looped up vocals for a truly classic groove. Another 70's-esque masterpiece as glanced through the focus of the 2020 dance-floor lens.
Zurich duo Soulbrigida are up next. Taking things down a couple of notches BPM wise with Gonna Do they have created a lazy engaging groove which will see many a dancefloor off into a heaving mass.
Yet another Mexican artist who came storming through the ranks in 2019 The Funk District is up next with Anywhere You Like. It's got a decidedly Tequila soaked tinge to it, guitars, flutes, and hypnotic vocal loops. It's another beautifully imagined slice of leftfield disco.
Finally closing out the EP is DJ Rocca an artist so prolific in 2019 we were unsure where he managed to sneak a few hours of sleep in. Thankfully he also keeps the quality sky high and so it is with The Lion Groove. This one is a funk-fuelled disco groove heavy on the brass licks with enough energy to keep everyone dancing until the sure fire arrival of Funk Purpose Vol. 4.
With a series this brilliant we can't wait!
Love this? Check out our disco playlists HERE
For more info on the release check:
Moplen Facebook: https://www.facebook.com/moplenluca
Moplen Soundcloud: https://soundcloud.com/moplen
Samosa Records Facebook: https://www.facebook.com/samosa.records/
Samosa Records Soundcloud: https://soundcloud.com/samosarecords
Tags:
disco
,
DJ Rocca
,
Moplen
,
Samosa Records
,
Soulbrigida
,
The Funk District