The Label Spotlight – 7 Questions with Feedasoul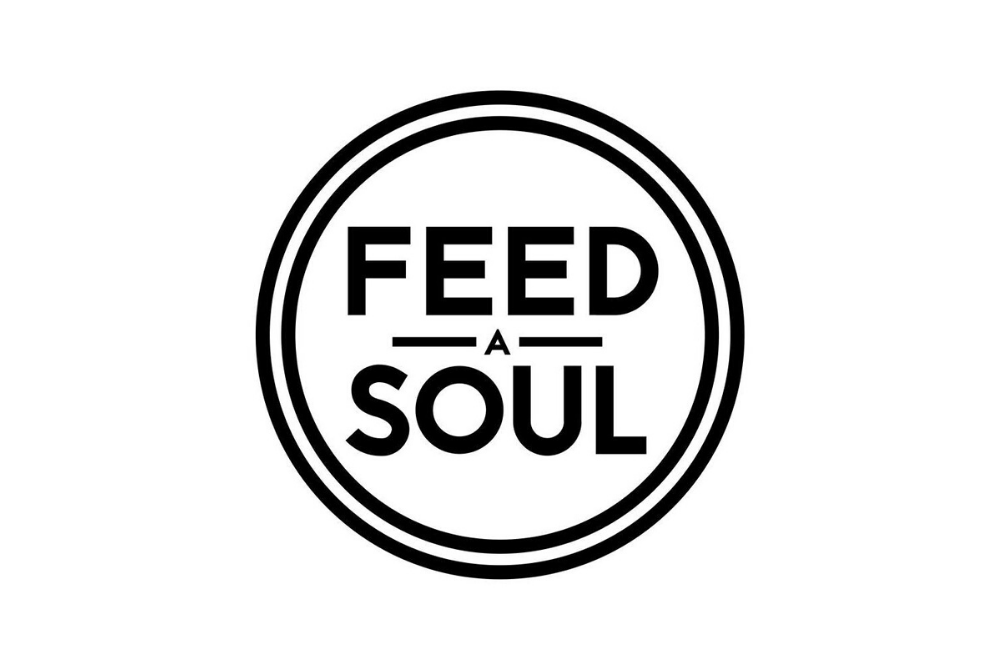 The Label Spotlight – 7 Questions with Feedasoul
Firmly landing on our radar a few weeks back courtesy of their brilliant House For The Soul compilation, from which we premiered the brilliant Casanova by Workerz, we thought we would find out a little more about Lebanese label Feedasoul Records.
Check out our rapid 7 questions with the label below. They also put together this very classy house mix for us. Enjoy and please give it a share on Soundcloud and help spread the love!
Please can you tell us a little about your journey to setting up Feedasoul and what was it that led you to launch the label?
Majd and I have known each other for some years now, we grew up in the same city (Byblos) and we both started DJing from a young age and mostly in the same places. It wasn't, however, until years later when we began talking about music that we ended up becoming friends and the idea of a label came to be. The label itself came from a coffee shop conversation between us and some mutual friends. At the time, DJing in certain clubs wasn't really fulfilling since the music that we wanted to play was not at all being highlighted in our scene. For that reason, the label comes from what we thought to be a necessity at the time.
How would you describe the musical style and ethos of Feedasoul?
For a long while, this was actually a pretty big subject to us. Early on, we struggled to define what the "sound" of the label would be. After getting the opportunity to work with really talented artists, and after realizing that our musical influences come from different places and not just one thing, it's all of them combined that truly hits the "Feedasoul Sound". However, if we had to put into a sentence, it has to be deep, it has to be Soul and it has to be House.
Please can you give us three tracks released by the label which you would say are quintessentially Feedasoul.
It's very hard to pinpoint which tracks are our favorite, because every once in a while we just go back to the earlier years and we kind of get nostalgic with it. But here are some of our favorites:
Max Telaer – Impossible Things (Habibi Grooves Remix)
First off, Habibi Grooves and Max Telaer are Berlin fam and close friends to the label. We signed the original from Max and we really loved it, then we heard the remix and honestly it was proof to us that whatever the style of the song, or however it's taken, it has a certain amount of soul to it and this track became the Feedasoul Soundtrack for us.
Harvey Touch – Baliza
Harvey is another one of those artists that's been around with us from the early stages, and his style doesn't really fall under one umbrella, it's always surprising to hear what he can come up with. We don't usually toot our owns horns but this is just a class track.
Papa Soul – Smiles In Her Eyes
This next one is from our co-founder (Majd), and honestly it wasn't until we opened up an old folder on his MPC that we realized there might be something there. And somewhere between the dirty Detroit inspiration and the story behind the vocals, this also lands as one of our favorite tracks.
What 3 tips do you have for budding label owners out there?
Study up on your history
Quality over quantity
Invest in smaller artists, it's not just about the big names.
What would you each say is your proudest label moment to date?
We tend to downplay or overlook the small wins, but honestly some moments have really hit home with us, and especially due to the fact that the people involved are people that we have looked up to for years and have cemented themselves as legends inside this business. Some of those moments include being charted as one of the top 200 tracks of 2018 on Traxsource. 2 tracks from our first vinyl being played by the legendary Move D. Jazzanova charting "Moody Type Love". Having Harvey Touch's track "Despacio" from our House for the Soul record played by Simon Dunmore on Defected radio show and the list goes on.
But mostly I think this goes without saying, our proudest moments would have to be playing one of our tracks in front of a crowd and witnessing the amount of love shown. As small as that sounds for a list of accomplishments, that is probably the reason behind everything we do with Feedasoul.
What can you tell us about your most recent release?
House For The Soul is our first release to reach the physical medium. It has been a lifelong dream to be able to press up our work on wax, because as music lovers and DJ's, this is probably the cornerstone of our entire industry. With our VAs we usually like to have an idea or a main theme surrounding it not just tracks that people send in, so the idea behind House For The Soul is to highlight all aspects of house music, from the deep to the soulful, to the funky, to the dancefloor. We're especially proud of this VA because we got to work with the likes of the French super-producers Workerz, UN*DEUX and Joss Moog, and one of our favorite family members Harvey.
The vinyl is already available for pre-order on our Bandcamp, it will be out as of April 17, and May 1st for the digital stores.
https://feedasoulrecords.bandcamp.com/album/house-for-the-soul
What are your plans for the label over the next 12 Months?
We were actually very excited about the upcoming year, as we have a few collaborations coming up with The Ballroom Blitz, which is a Lebanese club that we are residents at, and it has been helping push the same vision for dance culture as Feedasoul. But due to the worldwide situation at the moment as you know most things are being put on hold. As for the upcoming year, we have our sister labels building up nicely, one focusing on the funkier side of house and the other going completely left side with jazz, low tempo, soul and rare groove.
And last but not least, something we are breaking here for the first time, we have been working tirelessly with one of our family members, Rayan, who has been building Feedasoul's first instrument. We can't go into specifics just yet, but soon enough.
For more info on Feedasoul Please check
Facebook: https://www.facebook.com/feedasoulrecords/
Soundcloud: https://soundcloud.com/feedasoulrecords
LV Mixtape 132 – Feedasoul Records Tracklist
1. Papa Soul – Karmic Pull [Feedasoul Records]
2. Tour-Maubourg – Duophonie (Club Mix) [Salin Records]
3. Koba Maru – Where We Stand [Feedasoul Records]
4. Nebraska – Y'miss Me Baby? [Heist Recordings]
5. JoeL Holmes, Cody Currie – Love We Feel [Toy tonics]
6. Ivan Conti – Katmandu (Eddy Ramich feat. Jan Kincl & Regis Kattie Remix) [Far Out Recordings]
7. Dirtytwo – Hopeless (JT Donaldson Remix) [Sub_Urban]
8. Damian Rausch – Wellness [Feedasoul Records]
9. Apparel Wax – 007A2 [Apparel Music]
10. Suburb Beat – Suburb Tools #2 [Ondulé Recordings]
11. Kx9000 – Louni Tunis [Pont Neuf Records]
12. Footshooter – Malaika (feat. Ma.Moyo) [Dance Regular]
13. Lay-Far – Heartfelt [Eureka!]
Tags:
Deep House
,
Feedasoul
,
Workerz