The Label Spotlight – 7 questions with Frappé label co-founders Basile de Suresnes and Ten Fingerz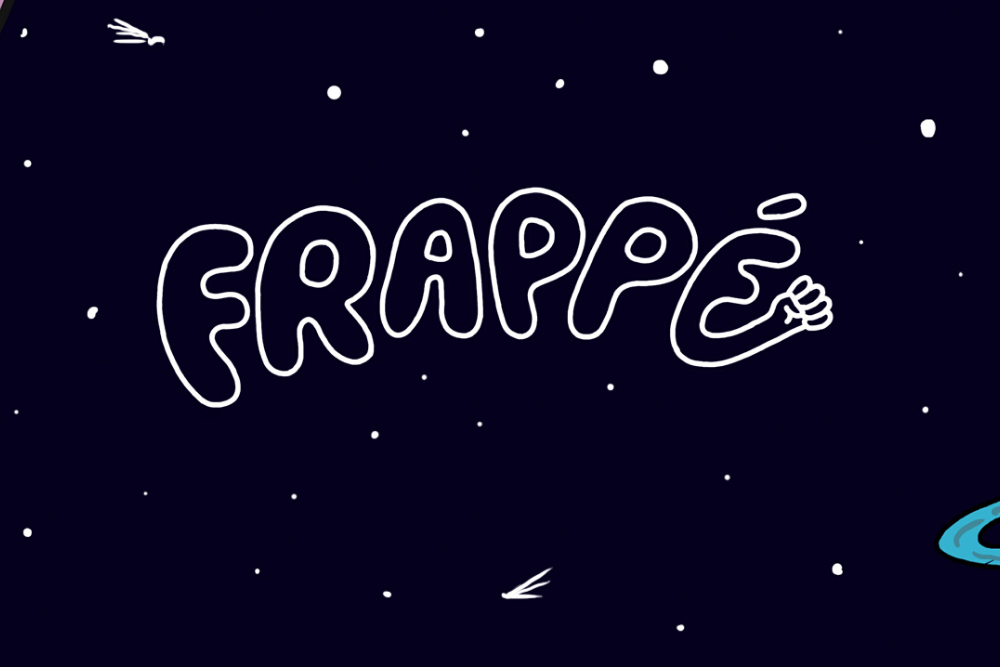 The Label Spotlight – 7 questions with Frappé label co-founders Basile de Suresnes and Ten Fingerz
With a superb debut EP in the shape of Fête En L'air having just landed featuring five classy French house tracks from Basile de Suresnes, TenFingerz, Madcat & Deborah Aime La Bagarre we have  been seriously impressed with Frappé. They have a distinct musical direction and a strong visual identity.
We spoke to label bosses Basile de Suresnes and Ten Fingerz about the launch of their label which you can check below and we also asked them to put together a label mix of sounds which have inspired them and that we could expect to hear at a Frappé club night. It's an immense mix. Please make sure you give it a share on soundcloud if it rocks your party.
Q1 Please can you tell us a little about your journey to setting up Frappé And what was it that led you to launch the label?
We (Basile de Suresnes and Ten Fingerz) met in a bar, where Basile was pouring the drinks while I was drinking them and reading the latest issue of Mixmag and that's how we clicked. Basile asked me if I was deejaying, the conversation went like this:
"Basile de Suresnes: Are you a DJ
Ten Fingerz: Yes I am
Basile de Suresnes: a real one on vinyls and all that?
Ten Fingerz: Yes that's me"
After the third pint, Basile asked me to teach him how to DJ on vinyl, which I did, and this is how it all started.
Then we organized parties in Paris for 3 years in different venues, playing together and sharing our passion for House music and especially, productions from the French Touch years of the late 90s and early 00s. In 2019 we decided we wanted to start a label, to produce our own music and share music from the new generation of French electronic music artists. This is how the idea of Frappé was born.
Q2 How would you describe the musical style and ethos of Frappé
We're very much inspired by the club culture to which we belong as we're good party animals. We are also strongly influenced by the French Touch culture and its artists. We enjoy the various sides of house it represents as it can be at times quite raw or more musical, but always with a groovy side.
Please can you give us three tracks released by the label which you would say are quintessentially Frappé.
We're not giving you 3, but 4 of the five tracks from Fête en l'air EP.
What tips do you have for budding label owners out there?
Don't ask yourself too many questions, focus on the music you care about, this is where your identity lies and get started.
What would you each say is your proudest label moment to date?
Basile: Shipping the first vinyls to the people who have ordered them. This was the moment that I realized that people like our music to the point of buying it. This is an achievement.
Bruno: When we received the first copies of the record on vinyl. This was the embodiment of a long journey in music, a dream come true moment.
What can you tell us about your most recent release?
For this first EP, our idea (Basile de Suresnes and Ten Fingerz) was to have a dancefloor orientated, French Touch-influenced record showing our musical identity and to collaborate with rising French artists that we love. We contacted them, introduced them to the project and only told them to have fun making a track and try to do something they may not usually do.
What are your plans for the label over the next 12 Months?
Produce more music for the label, work with more artists that we like and make another vinyl release before the end of the year.
For more info on Frappé Please check
Facebook: https://www.facebook.com/frappe.label/
Soundcloud: https://soundcloud.com/frapperecords
Insta: @frappe.label