The Last Trip To Gandahar – LV Featured Artist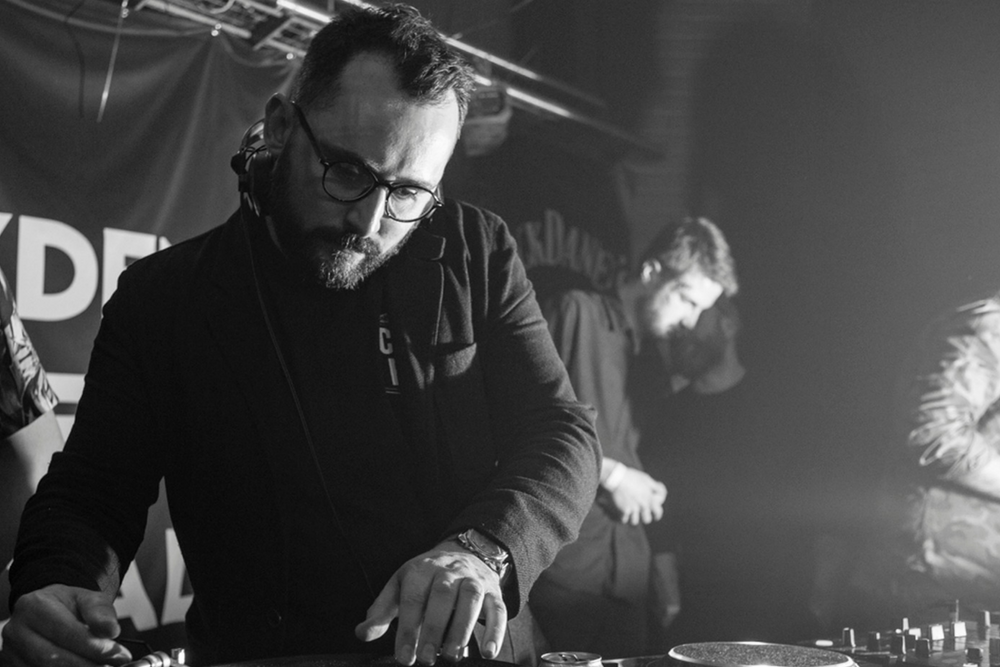 The Last Trip To Gandahar – LV Featured Artist
Based in Leicester in the UK The Last Trip To Gandahar has been creating a tremendous buzz over the last couple of years between his own releases, some choice remixes and his involvement with the very hot City Fly label and legendary midlands club night of the same name in his home city. His style is an eclectic mix of 70's jazz inflected disco leaning house music, it's a style which screams cool and is clearly the work of a someone who knows how to move a club. The samples are well chosen, far from obvious and mined from years of record collecting. There have been sell-out releases on some choice labels including Better Listen and Kolour LTD as well as City Fly and great support from some serious legends of the scene including Giorgio Moroder, Larry Heard, as well as Artwork on Radio 1 & from BBC 6Music.
His latest release the brilliant 'Higher EP' features 3 classy originals and a tasty Byron The Aquarius remix of the title track.
You can check out the Le Visiteur Online Premiers of his track Spirit of Harmony and also the Last Trip To Gandahar remix of Felipe Gordon's Deep Fried Banana below.
Thanks for speaking to us today.
For our readers who haven't come across your releases before how would you describe the musical style of The Last Trip to Gandahar?
Hi guys, I just want to thank you for your interest in my music. I would describe my musical style as very sample based house music with a hint of disco/ jazz fusion smoothness that elevates the soul. there is always a warm groovy element to my style of music that I like think sets a groove for the dance floor.
Your name is super quirky and easily recognisable, how did you land on The Last Trip To Gandahar?
The name came about after watching René Laloux's spell bounding science fiction movie "fantastic Planet". After searching Laloux Filmography I stumbled across his 1988 animated movie called Gandahar (utopian world of rare beauty and tranquillity). When I came up with the name I was listening to a lot of Jazz fusion at the time which captured the name The Last Trip to Gandahar.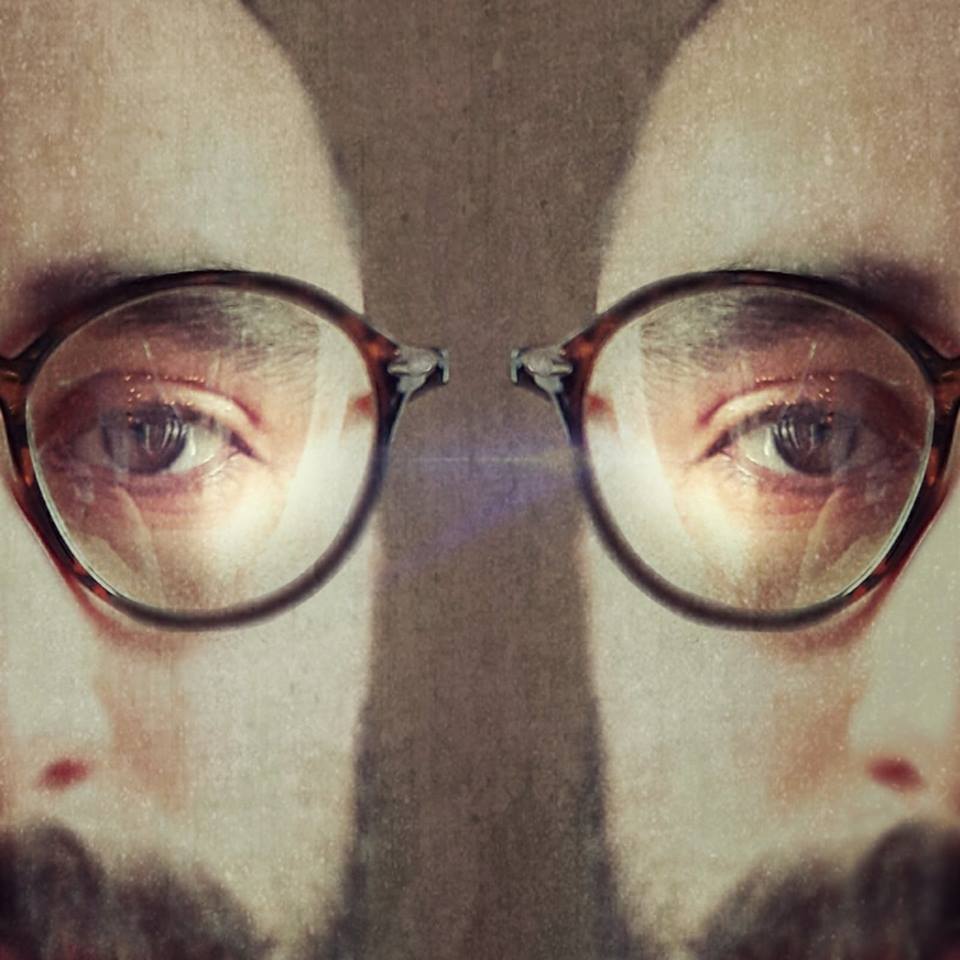 How would you describe your latest EP 'Higher' which is out on 9th July on City Fly Records and can you give us a bit of history about the track?
I would describe my EP as a dreamy love affair with a eclectic mix of 70's jazz inflected disco. I was working on a couple of tracks when my close friend Jonna who is co founder of citify, he hooked me up with Erik Rico who had previously worked with Jonna on one of his Ep's. It didn't take long for Rico to get back in touch me with this fantastic vocal "Higher". 
Please can you give us 3 quintessential The Last Train To Gandahar tracks which we could expect to hear in your DJ sets.
Nightlife Unlimited – Peaches & Prunes (it's magic!) (Ron Hardy Re-Edit)
Ugly edits 7 A-side (Theo's re-edit)
Peven Everett – Put Your Back Into It (Quentin Harris Remix)
You co run City Fly and City Fly Records along with Jonna, J'Shez, Dale Tonks & Darran P, please can you tell us a little about the ethos of the club night and label.
The ethos of the club night night is very much a social and family thing. We don't take ourselves too seriously but we all love our music, partying, spending time together and making people happy with our events & the music we play. They are both very closely linked as we've invited most of our label artists along to play at our parties over the years.
How has the scene in Leicester developed since you started with City Fly and which artists should we be looking out for from the city?
Leicester is a small scene compared to the big house music scenes in London, Manchester & Leeds. When we first started our parties there wasn't really anyone playing deep underground house and we were putting on little raves to a few hundred people.. These days, as you know "Deep House" has taken off in all sorts of forms and there are many parties in the city now. There are a lot of good up and coming dj's and producers coming through the Leicester scene.
You clearly book some fantastic names for City Fly, if you could collate one perfect club night which 5 artists would you book and why?
The 5 artists I would book for the one perfect club night would be 'Kez ym' for his energy behind the decks and quality selection of music. 'Pablo Valentino' for his across the board style. 'Layfar' for his deep & soulful house vibe. 'Danilo Plessow' (Motor City Drum Ensemble) for his disco and wombing ambient house, classic Detroit-style techno and last but not least 'Detroit Swindle' for providing classic house, obscure disco to the dancefloor.
Please can you describe your production set up for us and what is the one piece of equipment or plugin that you couldn't live without?
My production set up is very basic at the moment with me using Ableton 8, Tannoy Reveal Passive Studio Monitors, Korg MicroKey 2 and plenty of Plugins. My favourite plugin being the Korg Legacy Collection
Please can you give us 3 tracks which you would say have directly influenced your style of production.
Johnny Hammond "Fantasy" (1975)
Roy Ayers – The Third Eye
James Mason – Sweet Power Your Embrace
What else can we expect from The Last Trip To Gandahar in 2018?
I'm currently working with a few labels at the moment so hopefully you will hear more from me at the end of the year.
And finally, please can you give us 4 tips for a great day out in Leicester. A place to buy records, a place to eat, a place to drink and a place to dance.
A great place to buy records would be Waxworks Leicester.
The place I would recommend to eat would be Kai with their English-Indian fusion food which bursts with flavours and textures.
The place to drink would be a nice chic pub called The Orange Tree.
And to dance would be our stopping ground Sub8Ten.
For more info on (The Last Trip To Gandahar please check:
Facebook: https://www.facebook.com/The-Last-Trip-to-Gandahar-1407930392808303/
Soundcloud: https://soundcloud.com/the_last_trip_to_gandahar
Tags:
city fly
,
Danilo Plessow
,
Detroit Swindle
,
HOUSE
,
Kez ym
,
Layfar
,
leicester
,
Pablo Valentino
,
The Last Trip To Gandahar