The Patchouli Brothers Select – The 2020 Essential 3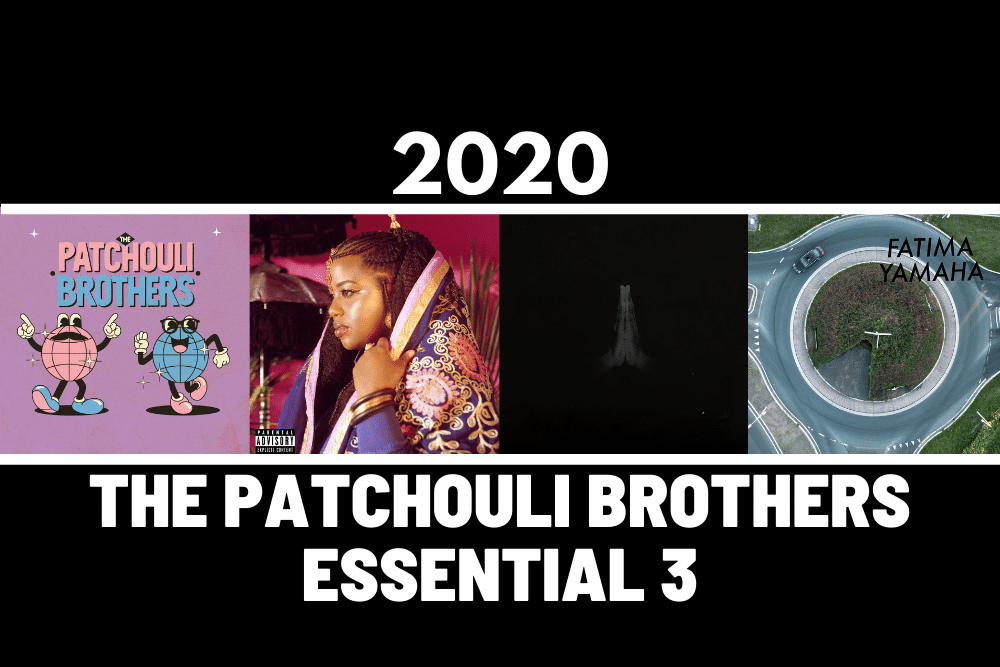 The Patchouli Brothers Select – The 2020 Essential 3
It's been yet another outstanding year for Canadian party starters The Patchouli Brothers. Building on their success as edits producers of note for some of the great labels out there, including Whisky Disco, Gamm and Basic Fingers, this year they were behind a very tasty remix of The Vision's Mountains for Defected. There were, of course, some fresh edits too with a great EP out on Star Creature Vibes ace Tugboats Edits series which landed last month. They also finished the year hard, releasing their instant party classic Man Problems on Seamus Haji's Re-loved label.
With a split 7″ just about to land with Dino Soccio as well as an EP with the ace label Moton in early 2021 it's already looking like another bright year for The Patchouli Brothers.
Huge favourites here are LV HQ their tracks featured regularly in LV radio shows in 2020 so it's with great pleasure that we invite them to pick their three essential tracks of 2020.
The Patchouli Brothers Select – The 2020 Essential 3
Sault – Free
From the perfect drums to a fat bass line, and those hauntingly beautiful vocals, this song is somehow still greater than the sum of the parts. Sitting listening to this immaculate album for the first time, we had to turn off all the lights and just sit and take it all in. Any one of the songs released by Sault in 2020 could be track of the year, but this just happens to be the one that stuck with us most. The album is an instant classic, and we haven't felt this way since Kaytranada's 99.9%. Lucky to have art like this coming out during such a tough year.
Witch Prophet – Musa
Hypnotic, timeless soul jazz from Toronto, our home, from the Ethiopian/Eritrean Ayo Leilani, aka Witch Prophet. Lyrically, it speaks of a world in darkness; one seeking guidance and light…a message that feels particularly apropos as we leave 2020. There is a rich, beautiful Ethiopian community here, full of gorgeous food and culture, and nothing speaks for this city better than this song. It sums up everything we love about Toronto and its people.
Fatima Yamaha – Day We Met
2020 was the year we were supposed to properly see Amsterdam together, and we had a party lined up there to play in a since cancelled European tour (we managed to squeeze the first in, with the crazy cool folks of Audio Book in Southport). Maybe 2022? 2021 already feels like a little bit of write off. Amsterdam though. Such eclecticism in it's electronic scene! Fatima Yamaha, one of Bas Bron's pseudonyms, epitomizes this. The whole Spontaneous Order record is tops, but the low-slung electro sleaze of Day We Met really does it for us. We believe it when they sing "the feeling's coming back". It had better be.
For more info please check:
The Patchouli Brothers Facebook: https://www.facebook.com/thepatchoulibrothers/
The Patchouli Brothers Soundcloud: https://soundcloud.com/thepatchoulibrothers
The Patchouli Brothers Instragram: https://www.instagram.com/thepatchoulibrothers/
The Patchouli Brothers Twitter: https://twitter.com/PatchouliBros
Tags:
disco
,
Fatima Yamaha
,
Sault
,
The Patchouli Brothers
,
Withc Prohpet