Marcel Vogel Selects – The 2020 Essential 3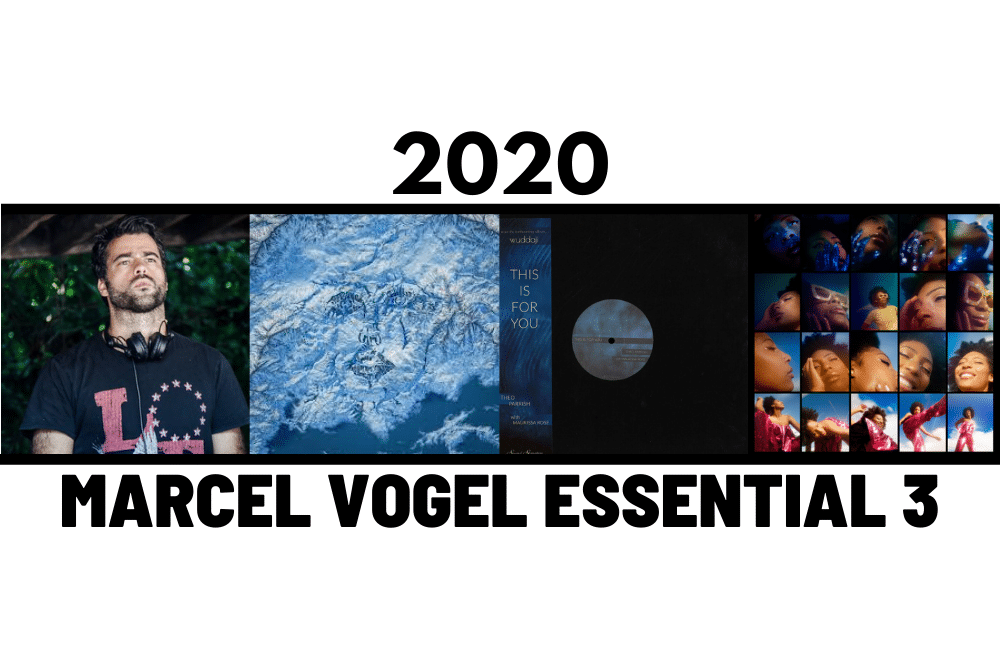 Marcel Vogel Selects – The 2020 Essential 3
Like what you hear? To help support LV Online buy us a coffee via Ko-FI. Click HERE
Between his outstanding label Lumberjacks in Hell, his own productions and regular radio shows Marcel Vogel has kept very busy during this most difficult of years. Opening the year with what would be go on to be one of the most outstanding tracks of the year the Marcel Vogel & Tim Jules Remix of Andrej Laseech ft Javonntte's More Than Friends was an immediate classic. Deep, atmospheric and beautifully produced it's a track which has sizzled all year long.
The groove heavy Take Me back landed on Apparel Music's 10th anniversary sampler in the summer, it was another track with drama aplenty.
Heading out of the year with just as much vigor as he landed in 2020 it was Lumberjacks In Hell's turn to celebrate their 10th birthday last month with a superb compilation bringing some of the hottest artists of the last couple of decades together in one place alongside Lumberjacks regulars. There were classy tracks by Austin Ato, Detroit Swindle, Waajeed, James Curd and of course Marcel and Tim Jules whose Just Because took things off in a more soulful direction.
We spoke to Marcel in depth about the Lumberjacks in Hell 10th Anniversary. You can check that out HERE.
With two sublime Lumberjacks EP's on the immediate horizon from Lay-far and Prequel, which we have had a sneak peak off and they are svery much to look forward to, and 2 EP's just confirmed with City Fly's Jonna, 2021 looks equally as bright.
Make sure you also check out the brand new Lumberjacks in Hell mix series which Marcel is collating, its every bit as good as you would expect. Check it HERE
As always it's an absolute pleasure to ask Marcel to join us to give us his essential 3 tracks of the year.
Marcel Vogel Selects – The 2020 Essential 3
Disclosure, Kehlani, Syd – Birthday
Basically I am in I love Syd mode today. Shes just the best and coolest. I don't think she released tons of music today, so I put this in which is fitting because I also have massive respect for disclosure
Demae – Stuck In A Daze/Use It (Official Music Video)
I feel very inspired at the moment. I have grabbed inspiration from all directions and try to explore styles and sounds. I love Demae brought to you here via London's Touching Bass crew.
Theo Parrish – This Is For You (with Maurissa Rose)
I think this counts because it just came out on his album. I demand this counts. The problem with best of whatever year lists is of course it takes ages for a song to truly manifest within me and become a friend. otherwise its merely a fling. A touch and go, a one night stand. Its obvious how much I love Theo for his integrity, vision and the way he's taught a generation or two how to approach your own artistry and how to navigate the business. You don't have to adapt as long as you are staying honest and true to your art without compromising. Thats why whenever I am stuck, I can transport myself to so many nights with him and the picture is clear again. The message is uncompromising truth, nothing more, nothing less.
Check out all the Lumberjacks in Hell releases via their Bandcamp: https://lumberjacksinhell.bandcamp.com/music
For more info check:
Lumberjacks in Hell Facebook: https://www.facebook.com/Lumberjacks.in.Hell/
Lumberjacks in Hell Soundcloud: https://soundcloud.com/marcelvogel
Lumberjacks in Hell Instagram: https://www.instagram.com/lumberjacksinhell/
Marcel Vogel Twitter: https://twitter.com/MarcelVogel
Tags:
Deep House
,
Deisclosure
,
Demae
,
marcel vogel
,
Syd
,
Theo Parrish