The Quick 6: An intro To Mane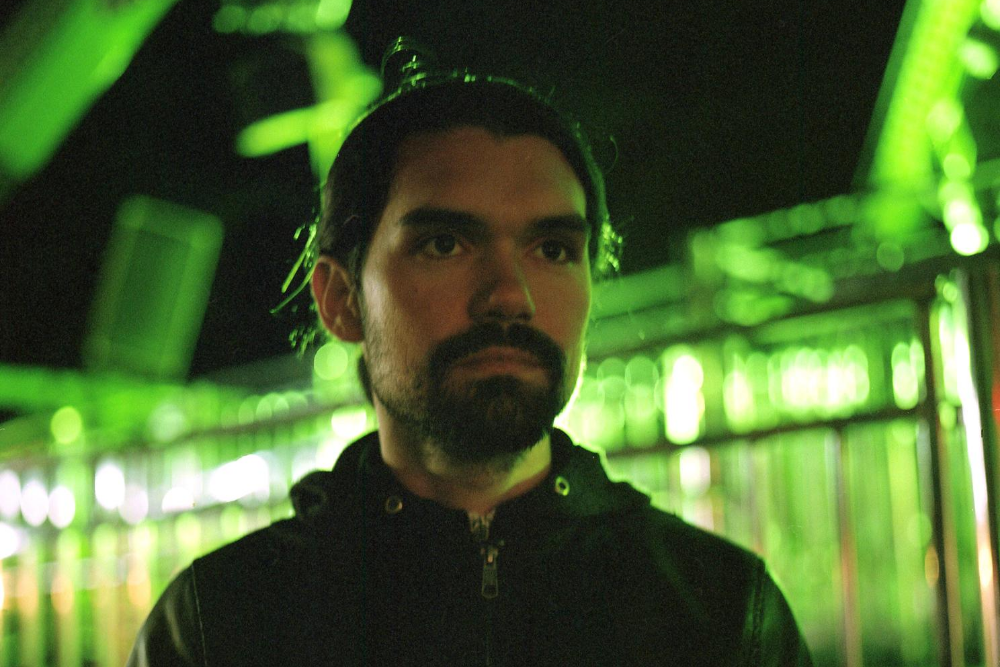 The Quick 6: An intro To Mane
With a superb EP Rough Nights out via the Short Attention label Mane has shown himself to be a seriously talented artist. You can check our our review of the EP HERE.
Hailing from Mexico he has traveled extensively and is now residing in Helsinki. We spoke to him about his career so far, his influences and the scenes he has encountered. He also stepped up to record a mix for our mixtape series. It's a scintillating insight into his musical passions and proves that he is as equally talented a selector as he is a producer. From deep and moody to soulful with tech and disco edges this is a very rounded selection of music packing in everything from heavy club instrumentals to velvety smooth vocals.
Q1: Who is Mane?
Mane was born in the Mexican Caribbean and traveled a long musical journey to find home. From the absent music scene of the Mexican Caribbean in the 90's, which is nothing like it is today, he would listen to tapes brought by European tourists. He then moved to Monterrey Mexico where he held a residency in Aura Club, sharing the decks with international DJs like Mattias Aguayo, Nick Höppner (back then as My My), André Kraml, Magda, Bodzin, and more. In 2010 Mane moved to Berlin, playing at open air events and clubs like Sisyphos, Farbfernseher and Rummelsbucht.
Mane has gone through most genres but has ultimately found home in Detroit and Chicago house music, which he loves to play and produce in his recently built studio in Helsinki, Finland, where he spends most of the time.
Q2: What is your latest release?
Rough Nights is a four track EP for Short Attention.
Starting with "The Fabule", a house track with immersive melodies and a rhythmic bass which keeps the high quality. Then comes "Joy", a collaboration with Rimini where we are able to hear deep chords that make you dance with a special feeling while the multiple synth melodies take you through the track. "Suppression" is energetic and stronge, adding a little techno taste to the ep. The last track, "Old Days", perfectly reminds us the pure Detroit house feeling, with a vast array of synths, chords and melodies that work among the bass lines and drums to bring different slants.
Q3: Who are your greatest influences as a producer?
Ralf und Florian – Kristallo
It isn't easy to experiment and produce beautiful things at the same time. Ralf und Florian are an inspiration because of that. Timeless, freshest sh*t you'll ever hear.
James Brown – Bodyheat
Uplifting groove, which puts your mind to rest and your body to move. This is something I always try to do with my music, whether playing disco, techno or house. There's no-one like James Brown to learn this from.
Stevie Wonder – Isn't she Lovely
Chords! and beautiful emotions. Stevie Wonder is at the top of that art. I like music that can move your body but also touch your soul. Stevie got it all. I like to bootleg his records into house beats, even though I may burn in hell for touching these holly grails!
Q4: Please tell us about the electronic scene where you are based. What artists do you love past and present that have inspired and encouraged you and what parties that you love going to have helped your musical evolution.
I recently moved to Helsinki, so I can't tell much yet, but there's some serious Clubs like Post Bar or Kaiku, with god tier sound systems, and the local DJs who know their stuff. Back in Berlin whatever Panorama Bar had in the menu, although not so much the recent years. Things weren't the same since I found Detroit artists like Theo, Omar, Marcellus, Kyle and Jay so moving to Berlin was great to give them a listen. Although my skills sharpened mostly playing in the Clubs or in the Open Airs that The Pantheon Bar Collective used to throw, with Function one's on the top of Teufelsberg or in an abandoned industrial basement… until the police started cracking them down, sadly. I have gotten as much from the big artists as from my friends. Friends can teach you a lot if you are keen to learn from them. They'll show you how to kill the boss to get to the next level!
Q5: What can you tell us about the theme of the mix you have done for us and what are some of the key tracks for you?
Something to listen at home, chill but with a groove. A mix of old and new, classics and unknowns. Disco, house and techno. It features tracks from Marcellus Pittmann, Peven Everett and Kai Alce as well as lesser known names like Shazz or Ron Manley who are just as good!
Q6: What else can we expect from Mane in the next 12 months?
More music, collabs with the Short Attention artists and my own upcoming imprint: Snake Pit Records.
For more info check:
Mane Facebook: https://facebook.com/selectormane/
Mane Soundcloud: https://soundcloud.com/emanuellauria
Short Attention Facebook: https://www.facebook.com/shortattentionrecords/
Short Attention Soundcloud: https://soundcloud.com/short-attention
Tags:
Deep House
,
Mane
,
Short Attention