The Sound Of Midnight Riot Podcast 4 With Jaegerossa And Brothers In Arts – May 2021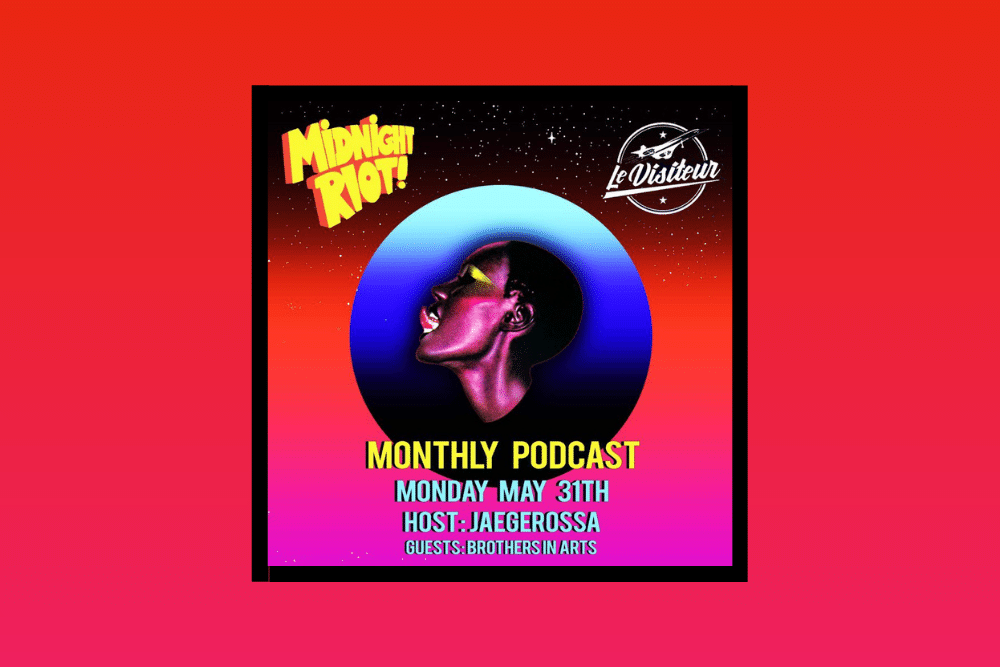 The Sound Of Midnight Riot Podcast 4 With Jaegerossa And Brothers In Arts – May 2021
Jaegerossa sets sail across the disco universe once more as he unleashes two hours of upfront and classic disco, boogie, funky house and Nu Disco gems from Midnight Riot alongside some of his favourite artists from the disco underground on the Midnight Riot Podcast.
This months podcast also features a guest mix from the seriously hot French duo Brothers In Arts who have been releasing a stream of brilliant music recently on the likes of Midnight Riot, Tropical Disco and Mood Funk.
Check the podcast out above and you can grab the full tracklist below.
Check out all the Midnight Riot Podcasts HERE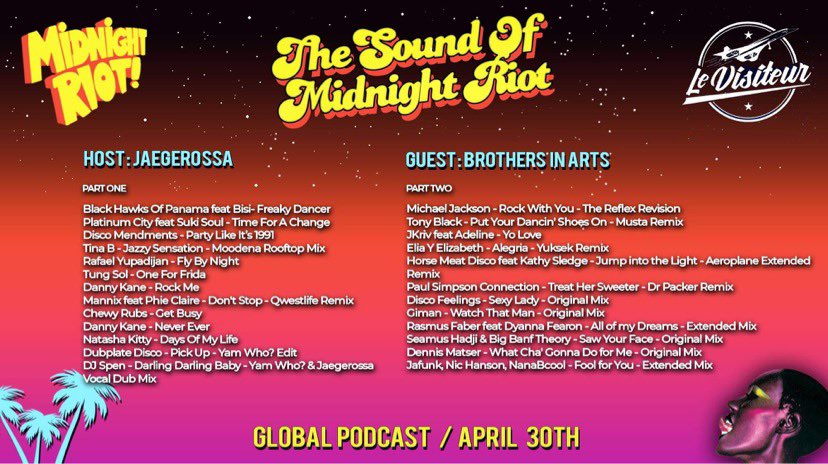 For more info please check:
Jaegerossa Soundcloud: https://soundcloud.com/phil-rose-1973
Jaegerossa Instagram: https://www.instagram.com/jaegerossa1411
Brothers In Arts Facebook: https://www.facebook.com/brothersinarts/
Brothers In Arts Soundcloud: https://soundcloud.com/brothers-in-arts
Brothers In Arts Instagram: https://www.instagram.com/brothersinarts/
Midnight Riot Facebook: https://www.facebook.com/MidnightRiotRecords/
Midnight Riot Soundcloud: https://soundcloud.com/midnight-riot-records
Midnight Riot Instagram: https://www.instagram.com/midnightriotrecords/
Midnight Riot Twitter: https://twitter.com/MidnightRiotRec
Tags:
Jaegerossa
,
Midnight Riot
,
Podcast