LV Premier – Will Buck – Tried My Best [Dobro]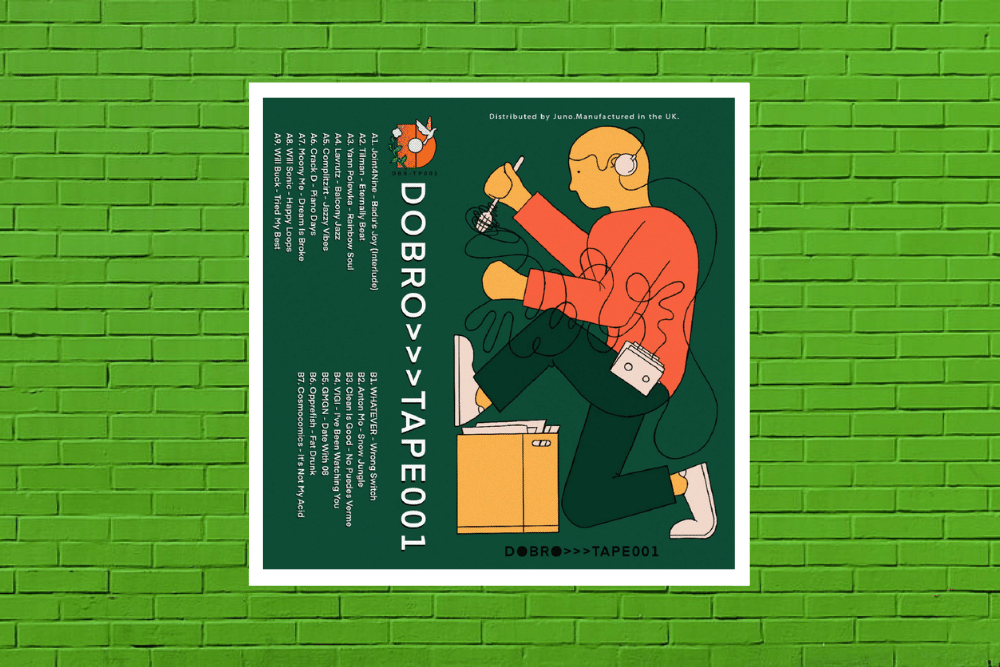 LV Premier – Will Buck – Tried My Best [Dobro]
Will Buck is an artist that we always look out for since he dropped a couple of top class 12's last year, NY Hustlin and I think It's too late. He also dropped a scorcher of a mixtape for us around the same time which you can check out HERE.
Now he is back with a starring role on Dobro's 'TAPE 001' which as the name suggests is their first offering on cassette tape. Featuring 16 tracks from some of the scene's heaviest hitters including Joint4nine, Tilman, Vigi, GMGN and Yann Polewka it features everything from laid back Balearica through to disco infused house music and deep bubbling house groovers.
Will's Buck's Tried My Best is one of the stand outs from the album, a thumping slice of New York disco infused house with those classic 90's vibes flowing through it's veins which wouldn't have sounded out of place on the likes of Henry Street. This one will definitely be a staple of Le VIsiteur DJ sets when the clubs reopen.
The whole album is packed with properly classy music just as we have come to expect from Dobro which is rapidly becoming a go to label. As the soundtrack of a lazy afternoon as you start to get ready to head out clubbing it's a fantastic listen.
Grab the album from: https://dobrovinyl.bandcamp.com/
For more info please check:
Will Buck Facebook: https://www.facebook.com/djwillbuck
Will Buck Soundcloud: https://soundcloud.com/dj-will-buck
Will Buck Instagram: https://www.instagram.com/djwillbuck
Dobro Facebook: https://www.facebook.com/dobrovinyl
Dobro Soundcloud: https://soundcloud.com/dobrovinyl
Dobro Instagram: https://www.instagram.com/dobro.music/
Tags:
Dobro
,
Will Buck