Tominori Hosoya – LV Featured Artist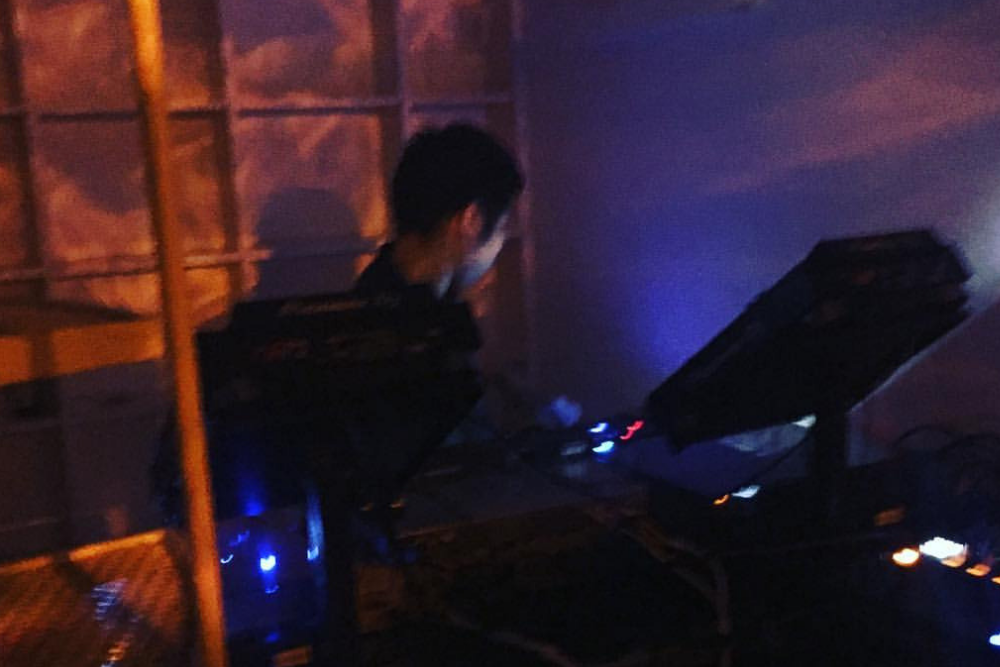 Tominori Hosoya – Le Visiteur Featured Artist
Tominori Hosoya is a Japanese DJ who has been turning heads over the last couple of years with an extremely high standard of releases and with his much lauded skills behind the decks. Producing since 2007 under his own name 'Tomi Chair' he started to use the Tominori Hosoya pseudonym in 2014 as a concept to make musical pieces for 'important persons, things and memories and more…' At the same time he started his own label TH Pressing with his 'Dear My Father EP' which picked up huge DJ support and led to multiple release offers including vinyl releases with DeepArtSounds, Mixx Records, and Minuendo Recordings.
His skills behind the decks are exceptional, leading to Resident Advisor placing his Technique mix as one of their Best Mixes of the month. Don't just take our word for it you can check out the brand new featured artist mix which he crafted for LV online below.
Recently Tominori has been working on his LP 'Halfway' which includes his trademark deep house sound alongside chill-out, broken beats and tech house.
The album has just dropped on TH and it's very special indeed, an assured release from an artist who has worked exceedingly hard at his craft. Deep melodious and soulful music. You can check it out HERE
We had a chat to Tomi about his career so far, his production set-up and the Japanese scene.
Hi there Tomi,
Thanks for speaking to us today.
Hi! Thank you for your interest in me & my music. I'm so happy to have this opportunity! I hope many music lovers will find an interest in my music through this interview.
How would you describe your album Halfway which is out this month on TH Pressings and can you give us a bit of history about the album?
First, I would like to talk about how I came to release music in the name of Tominori Hosoya.
My father passed away 5 years ago because of a serious illness. From this incident, I began to think about the meaning of my life and how that all lead to my present self. With that, I decided to make music devoted to the important things for me. That is the reason I started making music under the name of "Tominori Hosoya".
BTW, my father passed away when he was 64 years old at the time I was 33 years old. I felt that I was half of my father's age and I had come to the mid point of my life (I don't know if I will live longer or shorter haha). I got the idea from there and spent over 3 years working on the project. I have made this album with "Halfway" concepts that I've seen, feelings I have felt, hope for the future etc…
Please can you describe your production set up for us and what is the one piece of equipment or plugin that you couldn't live without?
I produce with "Reason" mainly. My friend taught me how to use "Reason", since then I have used it for my productions. I made this album with "Reason" too. I'm sure many people will be surprised by that.
Please can you give us 3 tracks which you would say have directly influenced your style of production.
Life Recorder – Better With You

Before listening to this style of music, I used to listen to progressive house and melodic Detroit techno, but when I first heard this I was touched. The emotional part and pleasant deep groove are the best. I became a fan of 'Life Recorder' and I was taught a lot from listening to his work. Also I liked "Atmospheric Existence Recordings" who released his music.
Once I started to produce I sent my demo track to "Atmospheric Existence Recordings" and got my first ever vinyl release. Also I had a great opportunity with my label "TH Pressing" to release his beautiful music "Life Recorder – While She Dreams" (from VA – Wishes & Memories vol.2) which came out one and a half years ago.
Voice presents Individual – Sky High (Satoshi's Interpretation)

I listened NY House 20 years ago, and this is a track which I often listened to at that time. Today's "Satoshi Tomiie" makes more dance music for the club, but many of the house styles in particular at that time are real favorites. A beautiful piano with light percussion, I remembered every time I heard this it gave me goose bumps.
Haruka Nakamura feat. Uyama Hiroto – Faure

I received huge inspiration from Uyama Hiroto's work. Many of my recent tracks have a piano sound, and that may be from his influence. However, in addition to piano, I got a lot more inspiration from his music. This is the track I like the most among his many releases..
How would you say your sound has developed since you started producing?
When I just started music production on 2007, I was making a lot of progressive house. However, even at that time, Chymera's melodic Detroit sound was beginning to have an affect on me and I gradually began to produce Detroit house and techno.
While trying all sorts of things, I also made percussion grooves when I was listening to NY House and I think that I could have been the prototype for my recent style.
Even then I was looking and trying new styles.
We are seeing some incredible music and producers coming out of Japan at the moment. Why do you think the scene there is so vibrant and what other Japanese artists do you think are moving electronic music forward?
I don't know well but…
I think the Japanese club scene, especially underground music, is in a tough situation.
Many DJs have started music production to establish a strong identity. Now there are countless numbers of labels including digital only releases, many of which are overseas labels. If they make music and release it, they will have opportunities to travel all over the world.
There are also many Japanese DJs and artists who emigrate to Europe, and from the development of the community there, the opportunities for Japanese DJs/artists to be active in major places of dance music are also increasing.
With regards to TH Pressings can you give the producers out there some tips for what you are looking for when you are checking out demos.
TH Pressing accepts demos of music made only about important things, artists, memories and music for artists. It's a small label and the release speed is very slow, but we'd like to keep publishing our art vinyl with a strong feeling of artists to the world.
What else can we expect from Tominori Hosoya and TH Pressings in 2018?
There are plans for several releases in both the "Tominori Hosoya" and "Tomi Chair" names. It is not yet known whether it will be in 2018 or 2019 but every release will be a great release! I would like you vinyl lovers to wait a little more.
TH Pressing has not decided the next schedule yet, but is preparing for releases from sub-label "Lights" and "TC White". You will know soon.
And finally, please can you give us 4 tips for a great day out in Tokyo. A place to buy records, a place to eat, a place to drink and a place to dance.
Since I have family, the opportunity to eat outside is reduced, so I'm not familiar with recent restaurants. sorry.
Instead of that, I will tell you my recommendations for record shops and clubs.
Maybe I need not say now, "Technique Tokyo" you should definitely go to. They stock both new arrivals and second hands.
Technique Tokyo
https://www.technique.co.jp/
Also, when you go to Technique Tokyo make sure you go to Lighthouse Records, Diskunion and JetSet Records too.
Lighthouse Records
http://lighthouserecords.jp/
Diskunion
https://diskunion.net/shop/ct/shibuya_club
JetSet Records
https://www.jetsetrecords.net/
For clubs I recommend "Solfa nakameguro" personally.
There are many big clubs putting on parties with big star DJs, but "Solfa" has the real underground artists & DJs from Japan and overseas. They always have great lineups.
http://www.nakameguro-solfa.com/
For more info on Tominori Hosoya please check:
Facebook
https://www.facebook.com/tctominorihosoya/ (Tomi Chair / Tominori Hosoya fanpage)
https://www.facebook.com/thpressing/ (TH Pressing fanpage)
Soundcloud:
https://soundcloud.com/tomi_chair
Instagram:
https://www.instagram.com/tominorihosoya/
Twitter:
https://twitter.com/TomiChair
RA:
https://www.residentadvisor.net/dj/tominorihosoya (Tominori Hosoya)
https://www.residentadvisor.net/dj/tomichair (Tomi Chair)
https://www.residentadvisor.net/record-label.aspx?id=13605 (TH Pressing)
Mixcloud:
https://www.mixcloud.com/tomi_chair/
Tags:
Deep House
,
techno
,
TH Pressings
,
Tominori Hosoya