LV Premier – Tommy Vicari Jnr – If You Thinking [Moment Cinetique]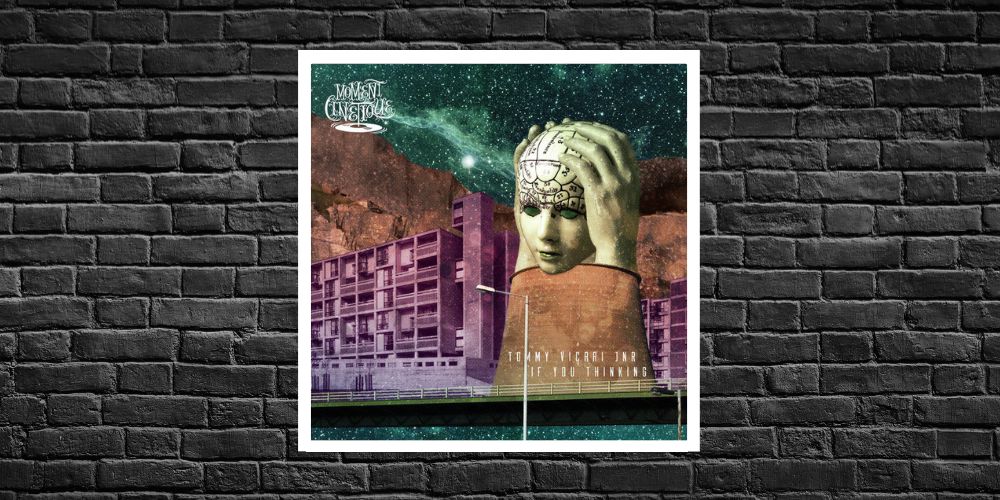 LV Premier – Tommy Vicari Jnr – If You Thinking [Moment Cinetique]
After a very short hiatus over the first half of the year to recharge the batteries the brilliant Moment Cinetique is back with a scorcher of a two track EP from Tommy Vicari Jr who is on his second visit to the label after his 2020 U Move Me EP. The Kwok EP is a double header featuring two very distinct tracks.
Opening proceedings title track Kwok is deep and delicious, its rubber band bassline and synths give it a hypnotic head nodder of a groove that you could get swept up into all day but equally will do some serious damage on the right dancefloors.
Over on the flip and our premier today is If you Thinking which has more than a tip of the hat to mid 90's Roulé. This is a no nonsense peak-time house bomb which will destroy many a club system in the coming months. Close you eyes and this could very well be from a mystical, unreleased, Trax on Da Rocks Vol 3, it's that good!
Moment Cinetique, it's good to have you back!
Grab the EP from: https://www.traxsource.com/title/1826079/kowk
For more info please check
Tommy Vicari Jnr Facebook: https://www.facebook.com/tommyvicarijnr
Tommy Vicari Jnr Soundcloud: https://soundcloud.com/tommyvicarijnr
Tommy Vicari Jnr Instagram: https://www.instagram.com/vicarijnr/
Moment Cinetique Facebook: https://www.facebook.com/momentcinetique/
Moment Cinetique Soundcloud: https://soundcloud.com/momentcinetique
Moment Cinetique Instagram: https://www.instagram.com/momentcinetique/
Moment Cinetique Twitter: https://twitter.com/momentcinetique
Love this? Check out more from Moment Cinetique HERE
Like what you hear? To help support LV Online buy us a coffee via Ko-FI. Click HERE
Tags:
Moment Cinetique
,
Tommy Vicari Jr