Everyone Back To Mine With Wolf Music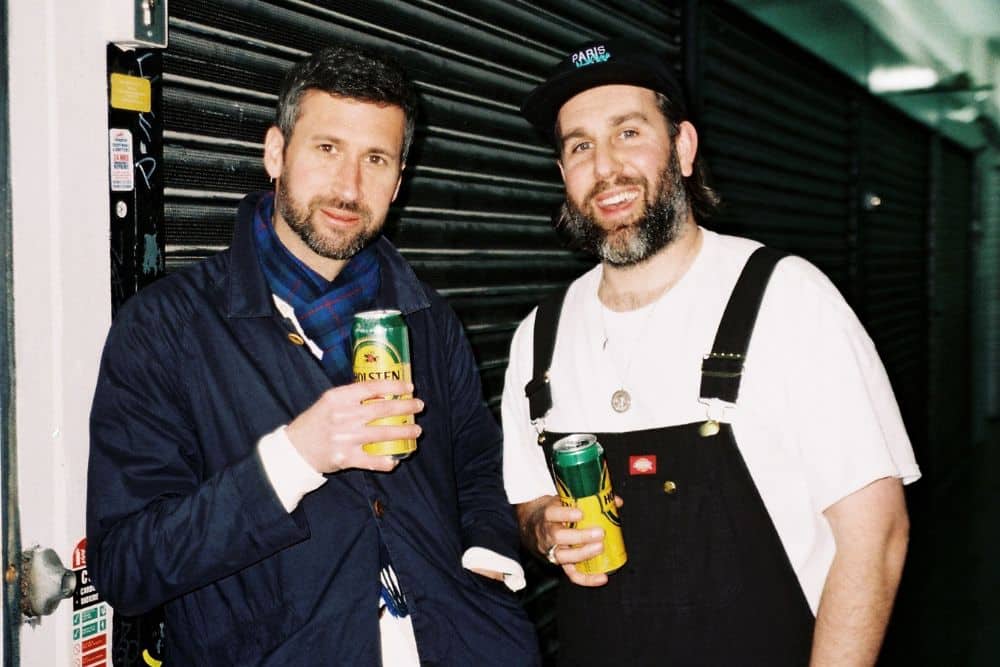 Everyone Back To Mine With Wolf Music
Wolf Music has claimed a very well defined place in the electronic music scene over the last thirteen years collating some incredible releases from the cream of house, deep house and beyond producers. From working with well-known scene heads to breaking up-and-coming artists they have a knack of finding the right releases at exactly the right time. First and foremost it's definitely a label built on exquisite taste in music.
Their latest release is a V/A EP Friends & Family featuring Medlar, Manuel Darquart, Jon Sable and Moon from which we premiered Medlar's Techno edged roller Bandit a couple of days ago and you can check out more on HERE. Four tracks of divine house and broken beat.
Grab the EP via: https://www.phonicarecords.com/product/various-artists-friends-family-ep-pre-order-wolf-music/180570
To celebrate the release we thought that we would put that rather legendary taste in music to the test and ask Matt and Stu, the men behind Wolf Music, to pull together a list of some of their favourite back to mine tracks.
From Sleaze Rock to Balearic Sunset, Discofied classics to Proto-Yacht-Rock-Folk-Funk it's a sublime selection.
Everyone Back To Mine With Wolf Music
Walter Murphy – Afternoon Of A Faun
Matt: I first heard this evocative little number whilst looking out at the Manhattan skyline as Stu played a selection during our guest show at The Lot Radio, Brooklyn. It's a Claude Debussy work that was 'discofied' by Walter Murphy and is the perfect mood setter / enhancer.
Terry Crawford – Chocolate Candy
Matt: Late night sleaziness out of Canada in the 80s. Lyrics make little sense, but nothing should at 4am.
Ottomix – Sahara Sand (instrumental)
Matt: A cosmic chugger that has plenty of swing and enough drive to keep you engrossed. Sounds huge LOUD.
John Cale – Helen Of Troy
Matt: Sleaze rock (spot the common theme here) from the mighty John Cale. I love that musical space where genres cross over – and this is a funk rock belter that would also do the damage in the discos.
Loredana Berte – In alto mare
Matt: An uplifter to send you back out into the real world with a smile on your face and spring in your step. I have no idea where I first heard this, but it was an instant love affair for me.
Batteaux – High Tide
Stu: Matt put me on to this track and very kindly gave me the LP a few years ago. Proto-Yacht-Rock-Folk-Funk, lay back on the beanbag and let this one wash over you as the incense burns.
Hiroshi Suzuki – Romance
Stu: Taken from Suzuki's LP, Cat. The whole album is a smooth, deep and soulful affair. Real head nod business for the early hours.
Prefab Sprout – I Trawl The Megahertz
Stu: Possibly an obvious choice at this point but the spoken word orchestral piece feels like you're in a dream when you immerse yourself in the full 22 minutes.
Ghost Vision – Mirador
Stu: Balearic bliss for sunrise.
Needs – Brother
Stu: One of my all time favourites. Everything Needs produced was top level and this is no exception. Float away for nearly 9 minutes with this deeper than the ocean German house classic.
For more info please check:
Wolf Music Facebook: https://www.facebook.com/wolfmusicrecordings
Wolf Music Soundcloud: https://soundcloud.com/nysoul
Wolf Music Instagram: https://www.instagram.com/wolfmusic/
Wolf Music Twitter: https://twitter.com/WOLFMusic
Love this? Check out more from Wolf Music HERE
Like what you hear? To help support LV Online buy us a coffee via Ko-FI. Click HERE
Tags:
Back To Mine
,
medlar
,
wolf music