LV Premier – Jesse Saunders Ft Josephine Banig Roberto – Rock It (Jerome Baker Originator Remix)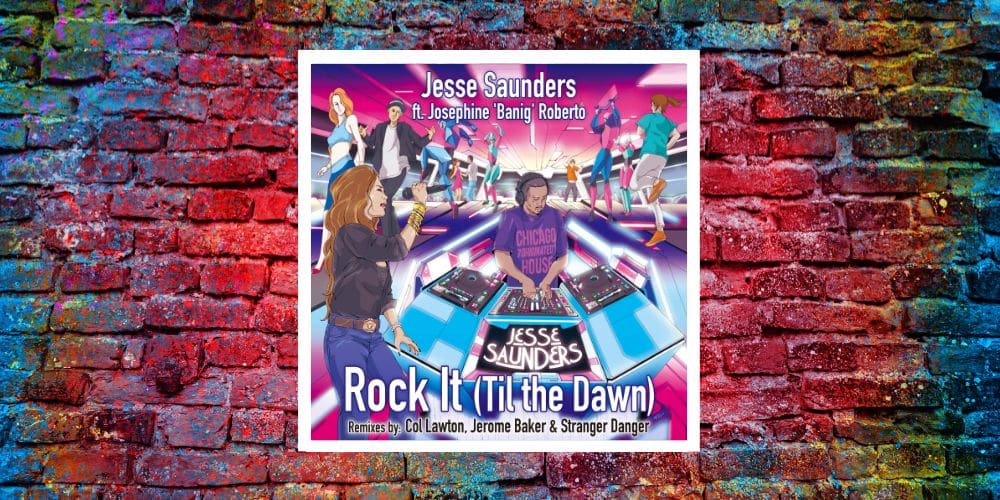 LV Premier – Jesse Saunders Ft Josephine Banig Roberto – Rock It (Jerome Baker Originator Remix)
OG house producer Jesse Saunders is universally acclaimed as the the producer of the first ever House track On & On which was released in 1984 via Jes Say Records and re-released more recently in 2019 via OSNS. It's a pretty incredible claim to fame. We spoke to Jesse a while back about the record which you can check HERE.
Jesse continues to keep his production game fresh and has a brand new single out this week Rock it (Til The Dawn) via Broken Records. Featuring remixes by Stranger Danger, Jerome Baker and Col Lawton it's a fully packed EP.
Check out Jerome Baker's aptly titled Originator remix above with its classic powerhouse vocal house vibes which perfectly harness the energy and soul of the delicious vocal from Josephine Banig Roberto. This is track which will crossover into a multitude of DJ sets.
Across the EP all of the mixes are excellent, Stranger Danger's Deep Gruv Remix and Sax Gruv have that 00's house vibe with punchy synths stabs and chunky drums and of course some classy lead sax. Col Lawton's dub is touch techier and has a some stand out guitar licks which give it a thoroughly original feel.
Jesse's own mix is also super smooth perfectly showcasing his production skills.
All in nearly 40 years since the release of his first house record Jesse is still pushing hard.
Grab Rock It via: https://www.traxsource.com/title/1807242/rock-it-til-the-dawn
For more info please check
Jesse Saunders Facebook: https://www.facebook.com/JesseSndrs
Jesse Saunders Soundcloud: https://soundcloud.com/jessesaunders
Jesse Saunders Instagram: https://www.instagram.com/jessesaundrs/
Josephine Banig Roberto Facebook: https://www.facebook.com/josephinebanigroberto
Broken Records Facebook: https://www.facebook.com/BrokenR3cords
Broken Records Soundcloud: https://soundcloud.com/brokenrecords
Broken Records Instagram: https://www.instagram.com/brokenrecords.us/
Broken Records Twitter: https://twitter.com/BrokenRecords
Tags:
Broken Records
,
Jerome Baker
,
Jesse Saunders