LV Selectors 69 – UC Beatz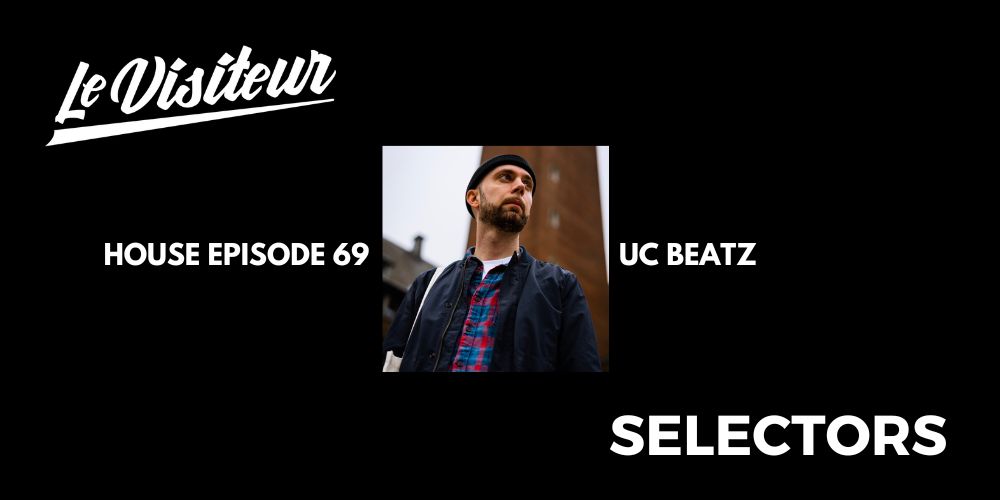 We have been fans of Belgian producer UC Beatz for a good while. He's a quality house producer whose work has found it's way onto Razor-N-Tape, Classic Music Company, 803 Crystal Grooves and a multitude of other top class labels as well as releasing consistently on his own excellent Entrepôt Records label.
His latest EP see's him land on the hallowed ground of Heist Recordings with the Orchid's Wish EP, with five tracks of quality house which also features the serious talents of Marina Trench and Tour-Maubourg.
From the classic euphoric French House vibes of the title track, which is worth the price of admission alone, to his deep and powerful collab with Marina 'Make Me Feel' you can tell the passion that has gone into this release. Over on the flip are the smooth pad driven deep house gem Blu Thang., the Chicago edged Free, UC Beatz collab with Tour-Maubourg, with it's distinctive synth brass. Closing the EP out is a deep hypnotic groover in the shape of Purple Corner Fig. Across all five tracks this EP is a a real tour-de-force from an artist who deserves all the attention that, if there is any justice, this EP will bring him,
To celebrate the release we asked  UC Beatz to put together a mix for our Selectors series. As you would expect it's a spellbinding affair and perfectly tailored to the Le Visiteur readers, touching on all areas of quality house music.
You can grab the EP via: https://ucbeatz.bandcamp.com/album/orchid-s-wish-ep
For more info on UC Beatz and Heist Recordings please check:
UC Beatz Facebook: https://www.facebook.com/ucbeatzonline/
UC Beatz Soundcloud: https://soundcloud.com/ucbeatz
UC Beatz Instagram: https://www.instagram.com/uc_beatz
Heist Facebook: https://www.facebook.com/HeistRecordings/
Heist Soundcloud: https://soundcloud.com/heistrecordings
Heist Instagram: https://www.instagram.com/heistrecordings
Heist Twitter: https://twitter.com/HeistRecordings
Love this? Check out more from UC Beatz including a wicked FREE DL here
Like what you hear? To help support LV Online buy us a coffee via Ko-FI. Click HERE
Tags:
Heist Recordings
,
UC Beatz