Marcel Vogel – 7 Essential Producer Tips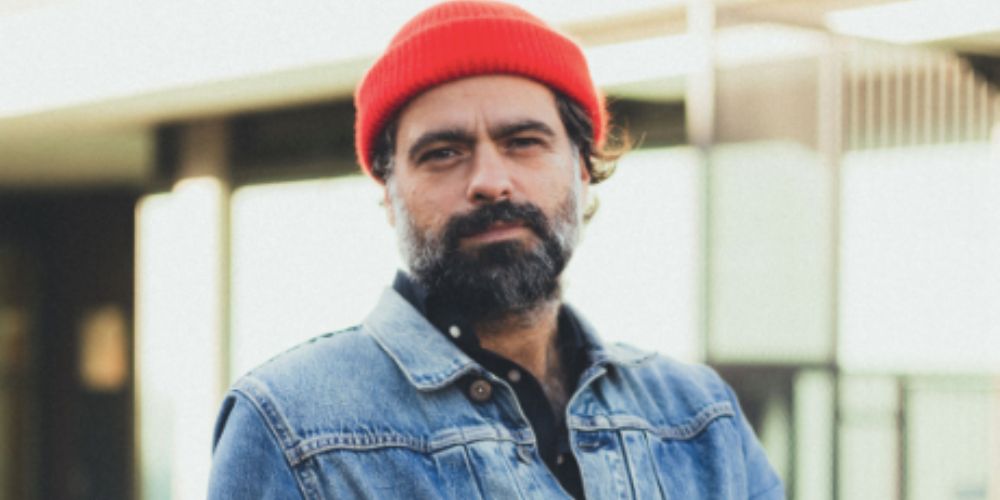 Lumberjacks In Hell boss Marcel Vogel is back with a brand new five track EP Games Change alongside Amserdam based RnB and Soul powerhouse LYMA.
Arriving on March 24th via Boogie Angst, it's a delicious EP which skirts many genres from 70s Soul to smooth electro to funk to Acid House. This musical smorgasbord give 'Games Change' a distinct and unique vibe which is both packed with musicality and danceability. It's an EP which both demands to be listened to on repeat and equally will also fill the sweatiest of dancefloors to the brim. You can check out a couple of the tracks below.
To celebrate the release of the EP we asked Marcel to give us his seven favourite Producer tips to help you get the most out of your music. As you would expect it's a thoroughly fascinating set of tips.
Buy/Stream Games Change Here: https://boogieangst.lnk.to/GamesChange
Marcel Vogel – 7 Essential Producer Tips
1. Collaborate !!!
In 2010 I spend a loooooot of money to study audio engineering at SAE in Amsterdam.
It's probably fair to say that my main take away from it was, get out of your room and find other people to make music with.
You will learn so much from working with other people, probably more than most books have to offer. You will always learn something and your music probably will benefit from it too.
2. Trust Your Imagination
I love Willie Mitchell's (please look him up if this doesnt ring a bell. producer for Al Green etc) quote that your most important piece of gear will always be situated between your ears, meaning your brain. As long as you know your vision, you'll find a way to get there. There is often work around to achieve something without a big budget.
3. Shitty is Pretty
I am a bit of a low-fi nut, so much so, I sometimes have to remind myself who my audience is for certain types of music. It's all about context and while some music sounds incredibly awesome the shittier it actually sounds, other music lives from "perfection".
LYMA and my music definitely lives somewhere on the spectrum, and we are both willing to live with its imperfections, which makes it beautiful to us. There are some rabbit holes to this. Gabriel Roth's article Shitty Is Pretty is a great starting point for it.
https://www.funkydown.com/downloads/shitty1.pdf
4. Trust Your Taste
Making art of any sort is always an expression of your taste. I guess I've been DJing for 25 years now and quite know my own taste. If art is mainly an expression of yourself, you should also learn to trust your taste.
I know it's hard. Especially if your music doesn't sound like what you had in mind, what's hot right now, or what your friends like. But there is something that only you can make and that's super interesting.
5. Marketing
Weird flex but… maybe look up the definition of marketing: to assign value to a product. No matter what I make, I always have a context for it due to my extensive knowledge of many different types of music.
Often when I create I find myself mentally in certain venues or situations that would suit the music. That's also part of marketing, to understand or envision an audience for your music.
Obviously it's highly possible that you are totally off with that. But I do love the exercise of envisioning artwork and how you want to contextualize your music once it's finished.
6. Swap Gear
I didn't make this up but I think it's a great tip anyway. If you have gear, like a synth or a drum machine, perhaps if you are getting bored with what you have, consider swapping it with a friend, so you both can experiment with each other's machine and work with new sounds and work flows.
7. Never Stop Learning
It's all in the title. Never stop learning. From music theory, scales, modes, to gear, DAW's , sound, mixing, etc etc.
Part of what makes the life of an artist so exciting is the never ending opportunity to delve deeper and deeper into music and sound.
Further Reading
If you loved this and want some more background on the EP. We spoke to Marcel a while back as he was creating this EP with LYMA about the progression of his sound and how some of his previous tracks had foreshadowed the EP, it's a fascinating read you can check it here.
For more info on Marcel Vogel, LYMA and Boogie Angst check: 
MArcel Vogel Facebook: https://www.facebook.com/DJMarcelVogel
Marcel Vogel Soundcloud: https://soundcloud.com/marcelvogel
Marcel Vogel Instagram: https://www.instagram.com/marcel.vogel/
Marcel Vogel Twitter: https://twitter.com/MarcelVogel
LYMA Facebook: https://www.facebook.com/lymaface
LYMA Instagram: https://www.instagram.com/lyma_music/
Boogie Angst Facebook: https://facebook.com/boogieangst
Boogie Angst Soundcloud: https://soundcloud.com/boogieangst
Boogie Angst Instagram: https://www.instagram.com/boogieangst/
Boogie Angst Twitter: https://twitter.com/boogieangst
Boogie Angst Bandcamp: https://boogieangst.bandcamp.com
Love this? Check out more from Marcel Vogel HERE
Like what you hear? To help support LV Online buy us a coffee via Ko-FI. Click HERE
Tags:
Boogie Angst
,
LYMA
,
marcel vogel
,
Productions Tips