Bright & Findlay's 7 Essential Producer Tips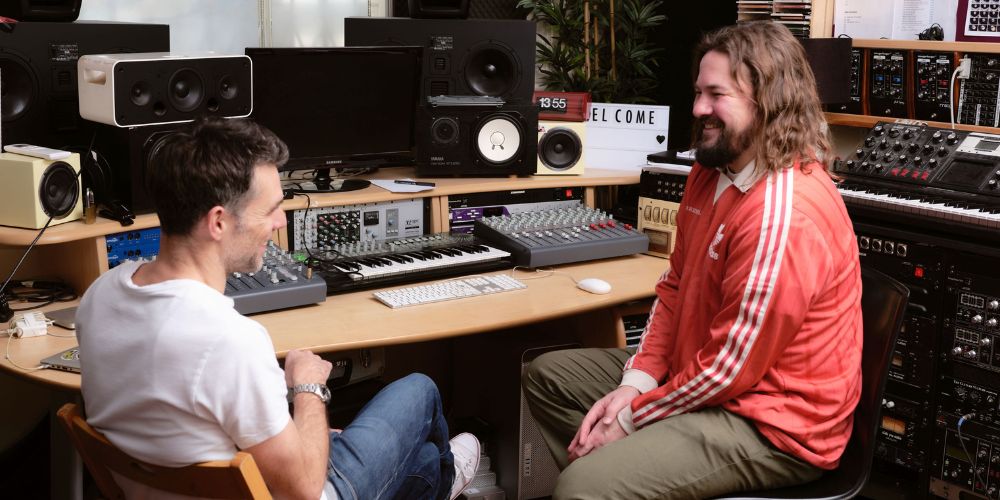 Photo Credits Simon Griggs
Bright & Findlay's brand new album Everything Is Slow landed on the vivacious Athens of the North last month to universal praise and strong radio support in all the right places. It was an album four years in the making after Tom Findlay (Groove Armada) reached out to James Alexander Bright after hearing his single Tigers Roar on the radio with a view to working him on the last Groove Armada studio album.
A friendship built on their shared love of "machine-led funk, outsider soul, 70s-80s nautica and 21st century basement disco" would ensue and following the completion of the GA album 'Edge Of The Horizon' , which featured three tracks from their sessions together, Bright & Findlay would begin work on their own tracks. Delivering Slow Dance in 2021 they would garner support from Gilles Peterson, Don Letts, Tom Ravenscroft and Huey Morgan among a long list of key selectors. The success of Slow Dance would drive them on to start work on their own album with the pair sharing production and instrumental work, James taking vocals and guitar and Tom using his well honed arrangement skills. James also donned his Fuzzy & Magic designer cap delivering all of the artwork.
It's safe to say that the album is an absolute delight fusing New York disco, 80's synths and Nu Disco in all it's effervescent glory. Everything Is Slow it's a Balearic inspired gem of the highest quality. You can check the Metro Area channeling NY Disco (Smile) below.
The Bright & Findlay 'Everything Is Slow' LP is out now on Athens Of The North. Buy at: https://brightandfindlay.bandcamp.com/album/everything-is-slow and they have a brand new single Flowers incoming on 28th July on Athens of the North – https://brightandfindlay.bandcamp.com/track/flowers-1
To celebrate the release of the album we asked Bright & Findlay for 7 of their favourite producer tips in relation to the creation of the album so we could get a glimpse of their creative process and also to get a few gems that we can put into action for our own productions.
Bright & Findlay's 7 Essential Producer Tips
1. SAMPLERS
What's not to love. We both started out using Akai samplers and have used a number of others ( vintage AKA old and half broken – to new micro samplers ( smaller than a mobile phone ) like Teenage Engineering PO33 ( which James made most of "Punch" on ) We both love taking sounds we've recorded and manipulating them / stretching / slowing / pitching etc. Fun Fun Fun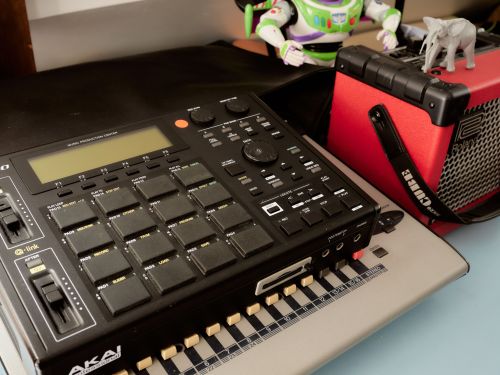 2. TAPE
James has a tonne of cassette decks and multitrack tape recorders. It's the basis of our sound. Even a micro tape dictaphone adds a little extra cripsy magic when used alongside Tom's Juptier 8! Texture and layers are important. Just like a good meal.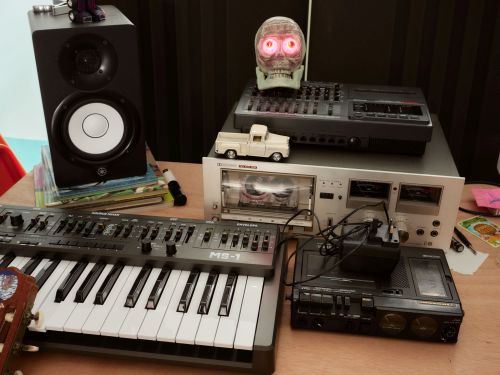 3. DEMOS CAN BE THE ONE
Tom has often used the 'demo' first takes on things – even if at first seeming imperfect / slightly wonky. It's all about capturing the charm / magic / human element in our work.
Neither of us are fans of "super clean" productions. Something with a little fur on it is where the magic starts to happen for us.
4. HAVE FUN
This is possibly the most important part of producing / writing / recording. Music is a language that we all speak ( Whether listening / playing ) and the energy of play / fun is translated and passed on.
5. EVERYTHING IS AN INSTRUMENT
We've used cups / kids percussion / field recording of wind …. Anything can be used to make music.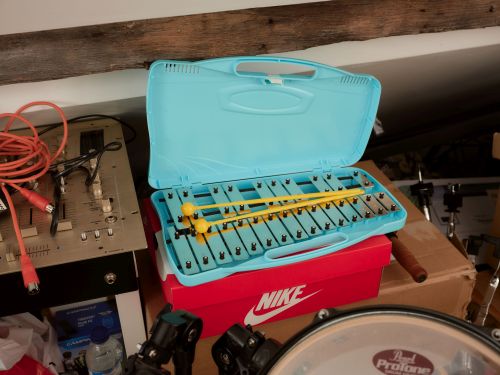 6. GO WITH WHAT FEELS RIGHT
We both take chances on sounds / ideas. Tom can rehash a song 7 or 8 times – and each time the song is in a completely different style. But you always have to go with what feels right.
7. FIND TIME TO PLAY
Play is the key. Find time to get lost in a song / sound / instrument. Even if it's only 20 minutes here and there. Submerge yourself in the music. It's amazing what you can do when you find the time ( even in short bursts )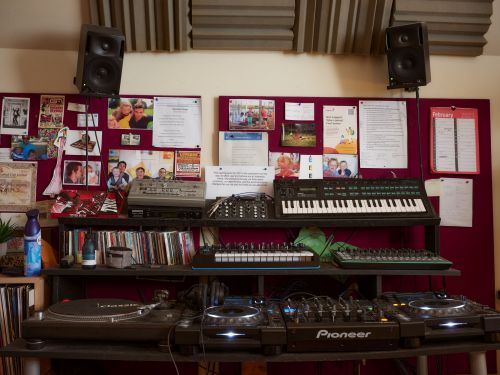 For more info on Bright & Findlay and Athens of the North please check:
Bright & Findlay Facebook: https://www.facebook.com/brightandfindlay
Bright & Findlay Instagram: https://www.instagram.com/brightandfindlay/
Bright & Findlay Twitter: https://twitter.com/bright_findlay
Athens of the North Facebook: https://www.facebook.com/Athensofthenorth/
Athens of the North Instagram: https://www.instagram.com/athens_of_the_north/
Athens of the North Twitter: https://twitter.com/aotns
Love this? Check out more from Athens of the North HERE
Like what you hear? To help support LV Online buy us a coffee via Ko-FI. Click HERE
Tags:
Athens of the North
,
Bright & Findlay