Soul Central – 7 Essential Producer Tips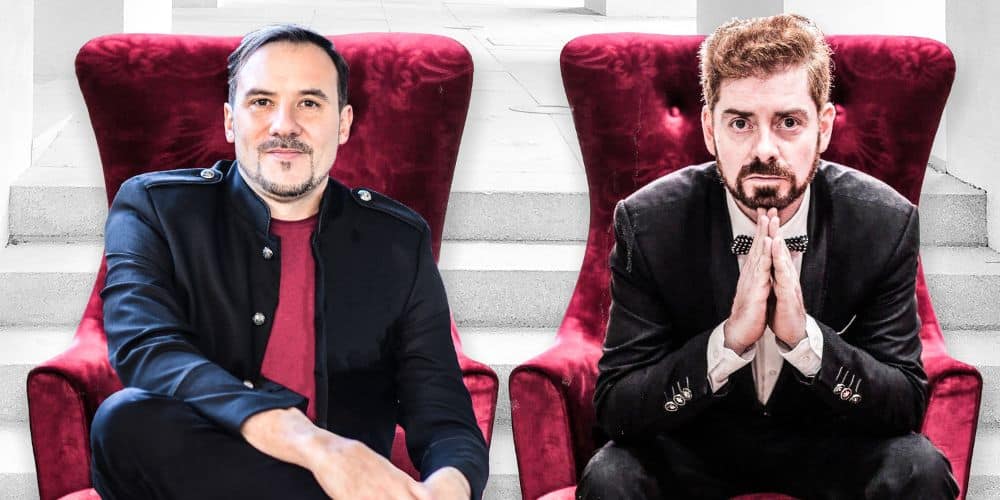 UK production duo, Soul Central, which now features original member Paul Timothy alongside Matt Mckillop, are perhaps best known for their version of the classic 'Strings Of Life' tune. Over the years their productions and remixes have graced top labels such as Kenlou MAW Records, Defected Records, Strictly Rhythm, Ministry Of Sound, Tropical Disco, Quantize Recordings and many more.
As the duo celebrate 20 years in the business, their latest collaboration with legendary vocal diva Crystal Waters, 'Love One Another' is currently causing a storm on the dance floors and airwaves across the globe.
To celebrate this brilliant summer release we asked Soul Central to give us some of the secrets behind their crisp sound and deft productions.
Crystal Waters & Soul Central 'Love One Another' is out now as a Traxsource promo / Full release July 8th 2022 on Quantize Recordings. 
Grab it via: https://www.traxsource.com/title/1829624/love-one-another
Soul Central – 7 Essential Producer Tips
1. Create a song template.
When you boot up your song / project in your DAW you should have a custom template that works for you. It should consist of some soft synths that are your go to tools for producing or writing. There should be some preferred reverbs and delays on busses 1 – 4.
EQ your busses because you don't want low end reverb swimming around in your mix. Create a drum buss with your favourite parallel compression / eq / saturator etc. Do the same for the channel strip settings for your bass, keys, vocals etc. This way your ideas sound more like the finished article.
2. Organise your tracks and libraries.
Don't waste time looking at things wondering "what's that?". Colour code your tracks and objects / audio regions. For example, we use pink for effects, so , if we see something pink, we know it's an fx whoosh or something. Then it is easy to consolidate all your groups and bounce them to stems which remixers and mastering houses will appreciate. Labels things properly. Also have your sound libraries organised. Why waste time looking for the right crash cymbal when you can have a folder of your fave 10 crashes that will suit most scenarios? You want all of this stuff to be 1 click away!
3. Don't clutter a song with the kitchen sink syndrome
Sometimes we have an idea that is mediocre, but we keep pushing and throwing things at it to rescue it. It's easier to move on and try something new. By throwing lots of sounds, arrangement parts and layers to a song, you are just cluttering it and adding way too many frequencies that are cancelling each other out are going to muddy up your mix.
4. Arturia V9
If you love analogue classic synths such as the Jupiter-8, Juno-6, Emulator II ,Korg MS-20, Moog, DX7, Prophet, OBX, well the list goes on and on to B3 Hammond organ and Rhodes and Wurlitzers, then you need this!  For us,  this is one of our staple plug-ins. We will warn about having too many plug-ins shortly, and the same can be said about soft synths, But this bundle has everything and more. Arturia has added MPE support to Jupiter-8, Juno-6, Emulator II (also to Korg MS-20, Augmented series, and to both Prophets) This makes Arturia's plugins even more interesting.
Check out Arturia's V9 Collection HERE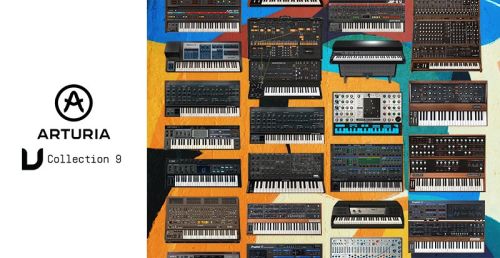 5. Spectrasonics – Keyscape
These virtual instruments have provided classic keys of the last few decades in the form of soft synths giving the player the ability for people to feel what it is like to play them – or at least come as close as humanly possible. When Cory Henry says it's the best piano sound he's heard come out of a computer and Herbie Hancock says , "Congratulations." You know they did something right.
Check out Spectrasonic Keyscape's HERE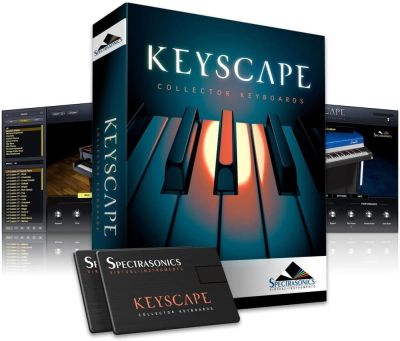 6. Don't have too many plug-ins or hardware
Don't make the mistake of thinking if you buy the latest compressor in the form of hardware that is used on every vocal on every top 10 hit or have all the plugins available to mankind that you will produce or write a great song. That just isn't true. Stock plugins are engineered by the best software engineers who are basing the presets on calls models anyway! Having too much just gets in the way. The Police were a 3 piece band and they did alright.
7. Get some music theory down your neck
Some people are bored to tears by music theory, we understand that, But, by understanding what key you are in will in turn alert you to the chords that are readily available to you. The harmonic key lets you know what bass notes will work, and against what chords. Then, you can throw all that out of the window if you want to and bend the rules, sure !  A knowledge of theory can only help you. It won't hold you back, it will open up a whole new world.
Grab a beginners Music Theory Course HERE and an Advanced Music Theory Course HERE
For more info on Soul Central please check:
Soul Central Facebook: https://www.facebook.com/soulcentral.official/
Soul Central Soundcloud: https://soundcloud.com/soulcentralofficial
Soul Central Instagram: https://www.instagram.com/soulcentral.official/
Love this? Check out more from Soul Central HERE
Like what you hear? To help support LV Online buy us a coffee via Ko-FI. Click HERE
Tags:
Crystal Waters
,
Production Tips
,
Soul Central