Byron The Aquarius talks about his Shroomz, Guns and Roses EP, new label Talknoi$e, working with Kai Alcé & Theo Parrish and more!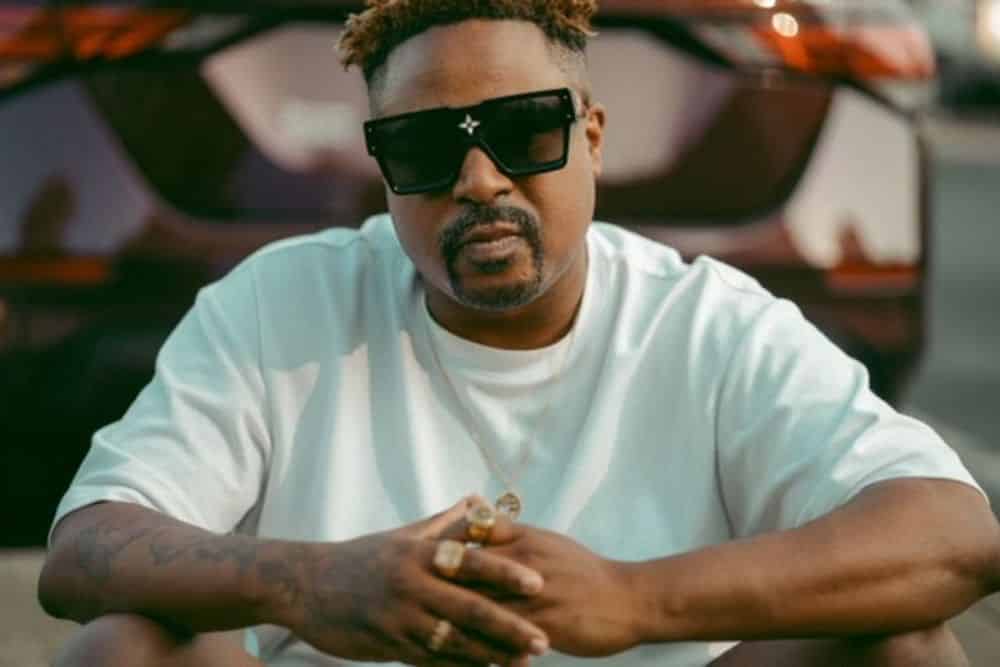 An Interview with the Insider for Le Visiteur
Byron The Aquarius has been one of the most exciting artists to emerge in the last few years. In 2016, all of a sudden he was there! And it's as if he always had been there. With a sound that is a deep and soulful combination of soul, jazz, live instrumentation, the super skilled musician, is a virtuoso on the keys, and a dab hand making beats! There's a broad range of sounds in his arsenal, the expert producer has spent years working in hip hop, and playing keys for all the Detroit heavies. His house output has been showcased across a wide array of labels like Sampling As An Art, Ego, Wild Oats, Sound Signature, Axis, Apron Records, Mutual Intentions, and Shall Not Fade. As this charming, and hugely talented individual is about to launch his own much anticipated label with his own Shroomz, Guns and Roses EP, I have a chat with him about his steps along the way…
Grab the EP from: https://sym.ffm.to/shroomz-guns-roses
Byron The Aquarius Talks to the Insider
It's a thrill to talk to you today Byron. We have crossed paths a few times, and I have to admit I'm a fan. Welcome!
For some reason, I thought you spent some time living in the UK, but then I realised it's because of reading 'Birmingham'.
Ha ha ha I don't blame you. Lots of people think I'm in the UK but naww the deep south, Alabama, Birmingham that's my home…..
The Sun Ra crew was from Birmingham, Alabama right? Are Sun Ra as iconic in Alabama as they are in the rest of the world?
People just don't know there's a lot of history in Alabama. Yes you right Sun Ra the Legend is from my city Birmingham, Alabama. I was trained by two of his band members that played with him, Doc Adams and Jothan Callins & the Legend Tommy Stewart who are all from my city Birmingham. That's where I got my styles from with the Jazz background, from the legends in my city.
Alabama has been the site of many key events in the American civil rights movement over the years.  How is the political climate there in 2022? 
Yeah there's lots of history in my city with the Civil Rights Movement. Took a lot of ancestors to bring change and it's kind of sad it still exists in my city, but I guess that's what keeps my music and inspiration going; the way I create through the struggles of my city and am able to show that as a canvas to my fans.
Can you describe it to us a little, do you have fond memories of being there as a child? 
As a child I had great memories, going to school running through the streets of Birmingham. A lot of my teachers, musical legends, taught me with free piano lessons, jazz lessons, improv, and music production. The city gave a lot to Black African American students. I was raised by my grandparents. Granddad came from Vietnam and lived in Germany for many years. He collected mad records and really pushed me heavy into playing piano. Met a lot of good people that made me who I am today from my wife, daughters, and all. Living in nature helped lots of it too. I had some struggles in my city with racism, regular things blacks go through. Getting my car stolen with all my gear made me hate it too but love it all at the same time. It's all yin and yang to me, the balance of life that kept me pushing.
Was there a piano in your house?
Yes, 2 pianos my parents got for me, and Fender Rhodes Moog.
What led you to really explore and dabble with keys?
Digging in my granddad's records, he played Herbie Hancock, George Duke, Parliament, Miles Davis, all the good shit. That got me into the lessons which I hated. The teachers would hit my knuckles to make me play the right chords. But it's all tough love which I experienced the more I advanced. That hard teaching paid off ha ha.
You learned classical piano, who taught you? 
Yes classical was my first study, my granddad invested in me so I could learn from top classical instructors playing Debussy, Mozart, etc…
What music were you into in your early teens? Was radio important to you, what station, who did you listen to, what were they playing?
OMG your taking me back. Radio stations sucked in my city. I went into my granddad's cassette tapes and records. I played Slum Village Vol.1, Dwele Rize, Bugz In The Attic, Omar, Jamiroquai, Wajeed, Platinum Pied Pipers, Sa Ra Creative Partners, ATCQ, dE LA, I was into it all. Being from the South I listened to a lot of Outkast & Dj too.
You became friends with Darren Benjamin aka Daz-I-Kue when you eventually moved to Atlanta. Daz is one of the pioneers of the UK broken scene, originally from West London. I know Daz has been living out in Atlanta for some time now. How did you meet?
Meeting Daz, ha ha it was when I skipped days out of college going to Atlanta with my friends, turning up and running jam sessions in Atlanta cause Birmingham did not have much of that. I went to a Mark De Clive show back in the day, met Karl Injex in Atlanta and ran into Daz and Kai Alce at the same time. That movement in Atlanta was actually heavy, Daz definitely is a pioneer, and I was stoked to meet him.
Daz introduced you to Kai Alce. When did you and Kai first meet do you recall? 
Yes yes, they were at this bar Karl Injex ran called SoundTable if I remember correctly. I met Kai Alce that night in the club, I had Dr Dre headphones with my laptop making music in the club. I was a nerd like that I would listen to people DJ then create music on the patio. Guess that stood out to him, me with my big ass headphones, midi keyboard and mini Korg haha ha. Then Kai was like MF come to my spot and crash. We created non-stop, played on lot of his music, then he put me on to house music. He introduced me to Theo Parrish who made that first release happen for me, High Life EP. Good times in the beginning with those baby steps.
You were playing keys a lot dor Kai right? Were you playing on productions for him? 
Yes I played keys on a bunch of his productions, helped make arrangements. That's how I started learning the structure of house music. Knowing when to mute sounds and bring sounds in. Raw shit you feel me, it was dope times.
You've said before that Kia introduced you to Djing. As a musician, did you find the transition to Djing was natural for you?
Kai definitely taught me a lot about djing, knowing to naturally feel the vibes with transitions. For the transition from producer to Dj, it was pretty easy for me being a musician. It was easy cause when I listen to music I know the keys by ear. I like to improv and add that live feel into my DJing. Kai really put me on opening my 3rd eye with this music shit, keeping it Black!
Sometimes we meet people in life we connect with, they fly our flag, and serve us as a mentor. I guess Kai has been that for you. Do you feel you were meant to meet him?
Definitely. I feel like the universe made it in a way for us to meet, that's how life is. IT was definitely destined for us to meet in life. We are still great friends to this day, if I have questions I can just call him up and he'll teach me some OG shit!

The first release I can see from you is when you did 'The Big Payback with Onra. I saw a Twitter status from Onra " We never made any money out of this shit, so might as well give it for free.."  Were your early attempts to release frustrating at times? 
During those days I was so young, it was always for the love of the music. I never understood the business till I got into meeting Kai. He taught me about the snakes to watch out for and reading that contract. It's music we love, we pour our hearts into. But it's all value, we got to get the dough! Like the Slum Village song Get the money ha ha, but no lie, it was frustrating at times, but it all paid off with the blood that I gave for the music game!
There was a 10 year gap before you released anything else. What were you doing in that time?
I was in school studying music production theory & improv classes. Let's just say I needed that time to grow in my sound and know the business through struggles. It's never easy but it's worth it cause of the light at the end of tunnel.
You eventually put out your album on BBE, Planets of Love right?
I did turn that album in to BBE but for some reason they never wanted to put it out, so I just put that shit out myself on my Bandcamp and it got a lot of love. One thing I learned is that sometimes the industry don't understand the future. It's like with Sun Ra, took people years to understand his sonics toward sounds but yeah shit still turn out good doe!
Has London been at all instrumental in your development? I ask as I've met you here a few times at Love Vinyl in East London, just round the corner from BBE. Zaf & Jake etc. Dave Jarvis etc..
Yooo I definitely remember that. Good times no lie. London really did play a lot in my sound development from the parties, culture, good people. Producers there have their way of creating that I study &  learn through jamming with them. London really gave me some inspiration for real, just Europe period. I love travelling, I create when I travel. It just gives me a sense of new inspiration in the sonics.
How did you hook up with Theo Parrish? He took a couple of tracks for Sound Signature right? 
I met Theo through Kai Alce and it went from there. It was all new tracks I created in Kai's studio in Atlanta.
Astral Travelling on Mutual Intentions 2019. Ambrosia EP on Jeff Mills Axis Records 2020. The New Beginning LP on Shall Not Fade  2021.  Some pretty cool labels there huh? 
Ha Ha yes indeed heavy hitters!
Why did you want to start Talknoi$e? 
I wanted to start TALKNOI$E for the longest time but felt like I needed a team to help me. I want stuff done in the right way strategy wise, and learned from other label heads. I guess after the pandemic it was the right time for me. I spent a lot of time experimenting in nature with mushrooms. Those experiences really opened my mind and pushed me to create a label and have musical freedom! The goal for the label is it's gonna be music with my friends, good people I connected with in the music game!
This first release you mention was written and inspired by lock down. What aspects of lockdown did you find most challenging? 
Just being caught in a space! Closed in for months, no parties, nothing ha ha. I felt like I needed that though, can't lie, when I was touring life went fast. Those months gave me time to reflect on life and be with family more. Took time to strategize, make music at peace without moving a lot. I think we all learn that DJing a lot can take your soul sometimes. It's fun but I love the music and producing definitely can take you away from that sometimes. But now it's all back to that inspiration so the lockdown opened my 3rd eye on the real!
Where were you exactly during lockdown? How did you spend your days.. 
With my family just having fun, hitting nature trails, just enjoying life. Creating music on my down time, practising, learning, studying.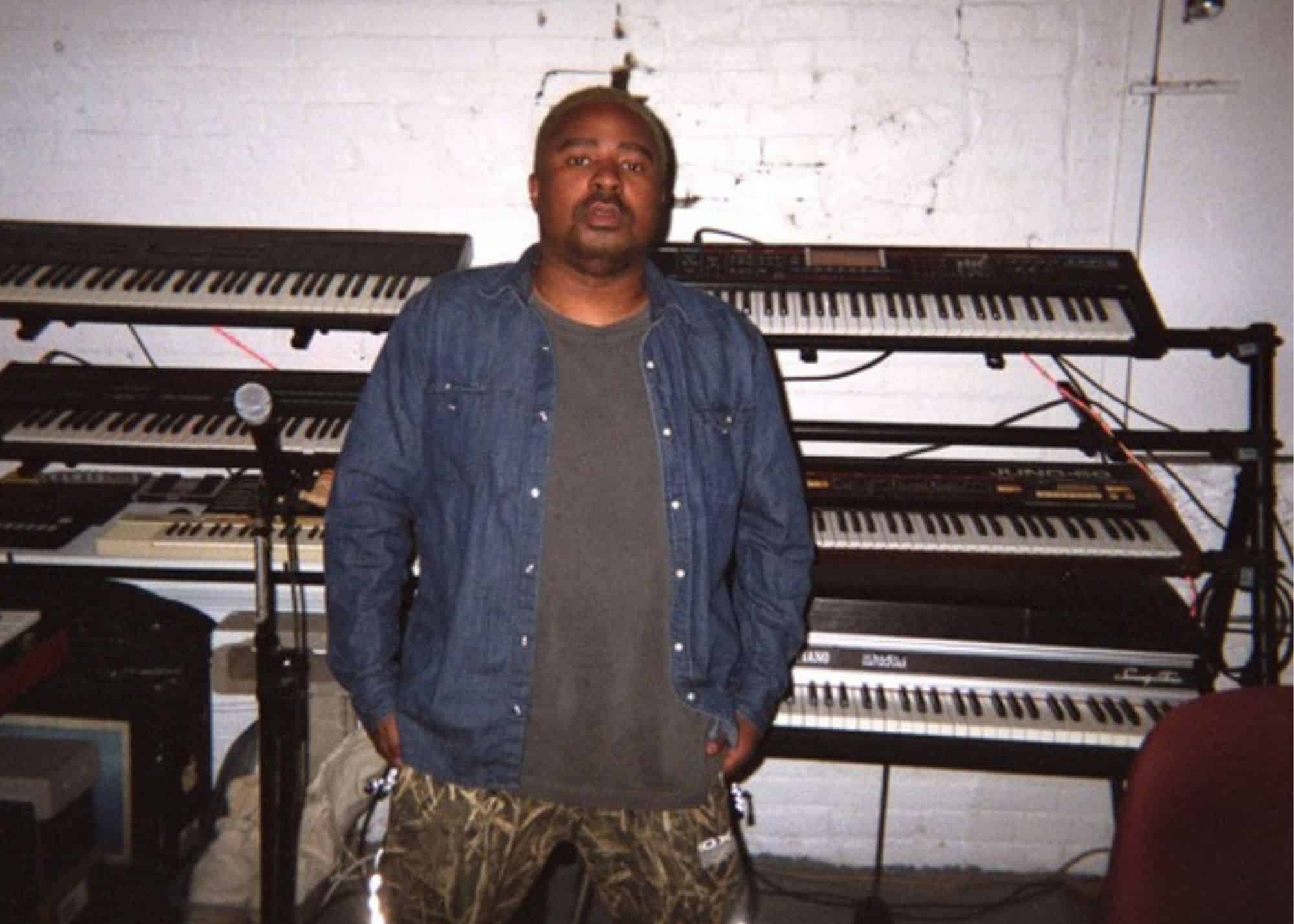 Byron The Aquarius
I think the whole world started to explore themselves through the juice then. Micro dosing seems to have had many positive benefits to a lot of peoples state of mind and creative boundaries. What was your experience?
The experience with mushrooms was definitely mad positive with me being around the nature, trees & water in Alabama. It made me open my eyes in the universe really was great experience for me toward my creativity.
What other projects are you currently working on?
Got a project with Dam Swindle, my label projects which are secrets haha. Lot's of great things in the making you will for sure see that.
Are you an Aquarius? Do you believe that there is something in the stars Byron?
Yes indeed, and I believe that. Age of Aquarius and all, there is definitely something in the stars.
I get a feeling that you are a very patient man. Is that a fair assessment of you?
Definitely a patient man! Patience is a true key to life. I think sometimes people forget that nothing comes fast and if it does it's with a price ha ha. But definitely learned to be patient through life experience
BTA, thank you for your valuable time..
For more info please check:
Byron The Aquarius Facebook: https://www.facebook.com/ByronTheAquariusMusic
Byron The Aquarius Instagram: https://www.instagram.com/byrontheaquarius
Byron The Aquarius Twitter:  https://twitter.com/Aquariusmusiq
Love Byron The Aquarius? Check a BTA Worship mix HERE
Like what you hear? To help support LV Online buy us a coffee via Ko-FI. Click HERE
Tags:
Byron The Aquarius
,
Kai Alce
,
Talknoi$e
,
Theo Parrish