10 Local Talk Hidden Gems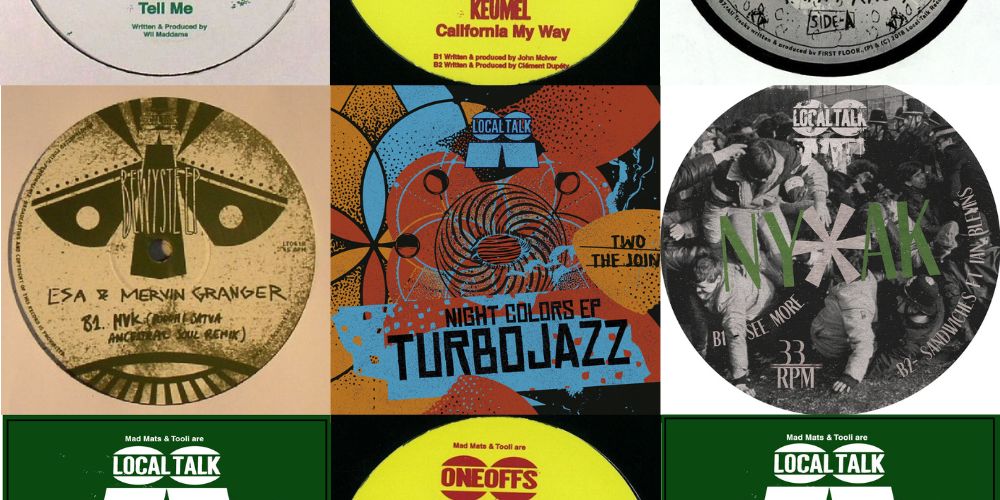 2023 has been a real landmark year already for the indomitable Local Talk Records. They are currently celebrating their 13th year in the game and if anything it's already been their most prolific year to date. There have been scintillating singles from Kyodai, Soulphiction, Coflo, Laroye, Enveee and Timothee Milton as well as the two parts of their brilliant 13 Years Later compilations. Mad Mats has also been all over the compilations with his Soulful-ish and Deep-Ish releases pinpointing the tracks from the label which fit in those particular house sub-genres. Each is a rewarding listen. Given we are only five months in, it already looks like being an absolutely stellar year for what I'm sure we can all agree is one of the finest labels out there.
Their latest release is a full artist album for the superbly talented Laroye and it's very special indeed touching on many different strands of quality underground house music. I can't recommend it enough. Landing on Friday 26th May you can grab it from: https://tomlaroye.bandcamp.com/album/let-it-go?label=427806706&tab=music
We were also lucky enough to have Laroye step up to the LV decks to create a mix for our Selectors series which you can check out more of here and check in full below.
To celebrate the release of the album I asked the gents behind Local Talk, Tooli & Mad Mats to delve deep into their back catalogue for some of their favourite Local Talk hidden gems. Tracks that they think we should all get to know immediately.
As you might expect there is some ridiculous quality in here. Enjoy!
10 Local Talk Hidden Gems
1.Keumel – California My Way
Disco house with rare groove underlines…200% funky!
2.Tommy Rawson – Lose It
We play this one all the time, for good reason!
3.First Floor – You dubn't Know
Deep underground house music for the basement clubs.
4.Esa & Mervin Granger – MVK (Boddhi Satva Ancestral Soul Remix)
When that quirky bassline drops after the breakdown it's all over…Boddhi at his very best!
5.Turbojazz – Jazzy Joint
We love Tommy's Turbojazz productions, always melodic and with a hint of fresh jazziness. This is a breakbeat-driven jazz-funk monster if u ask us.
6.Wil Maddams – Tell Me
Will did two 12″s for Local Talk and both are top notch. When we released his first 12″ with Tell Me, there was a big 90s house revival and everyone wanted to visit New Jersey, but not Will. He decided to slow down and did his own thing.
7. Will Berridge – I'm The Jack
Another track from the OneOff Series that still sounds amazing on a big sound system. It's fairly simple but really does the trick.
8. Art Of Tones – I Don't Think That's Music
Ludovic is probably most known for his release "The Rainbow Song" and the Unbalanced album but this track, taken from his first 12″ on Local Talk is a real treat. It got that bump we love.
9. Son Of Sound – Violent Mood Things
Henry aka Son Of Sound is not only one of the kindest people you would met but also a proper producer with a history. House 2 House, Groove Culture, Rhythm Section…The list goes on. His Local Talk 12″ is another of those hidden gems and this track always works a treat.
10. NY*AK – Sandwiches ft Ian Blevins
This is pure dirt and the way the track builds is genius. What we would call a proper Goosebumps tune.
For more info on Local Talk please check:
Local Talk Facebook: https://www.facebook.com/LocalTalkRecords
Local Talk Soundcloud: https://soundcloud.com/localtalk
Local Talk Instagram: https://www.instagram.com/localtalkrecords/
Local Talk Twitter: https://twitter.com/thelocaltalk
Local Talk Bandcamp: https://localtalk.bandcamp.com/
Love this? check out more from Local Talk HERE
Tags:
local talk
,
Local Talk Records