Dicky Trisco's Twelve Sounds Of Brasil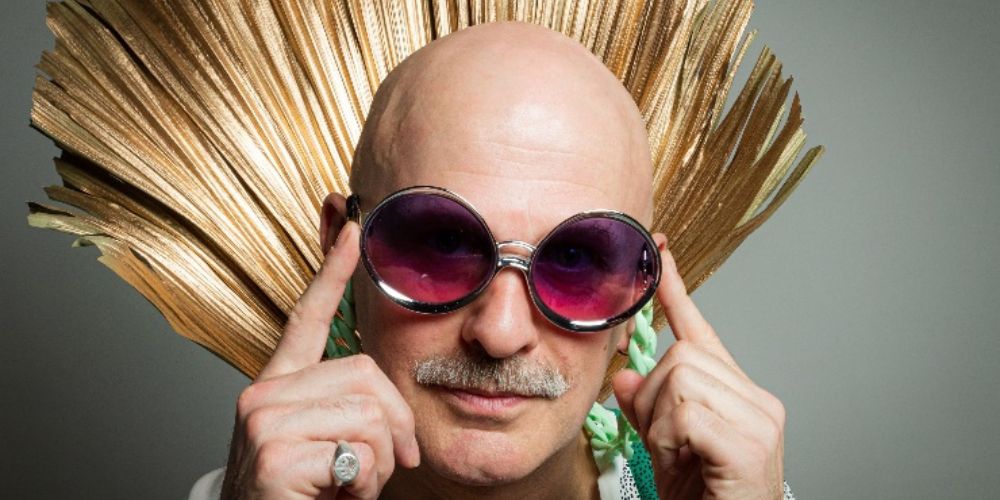 Dicky Trisco's love of Brazil is fierce, he's a regular visitor to the country and has built up a strong network there as well as a huge affinity for Brasilian music. One of his recent trips to the country saw him meet the hugely talented Processman who dropped a couple of his own tracks onto the stereo during one of their trips. Dicky was blown away by both tracks and was instrumental in seeing them signed to File Under Disco.
A year later and the EP is now about to land with an immense collection of mixes from Razor-N-Tape's JKriv, Joutro Mundo, Processman and of course, Dicky Trisco whose tasty remix of Sou Baiana we premiered a couple of days ago, You can check it below.
The whole EP is well worth tracking down via: https://www.juno.co.uk/products/processman-cady-adupe/929415-01/
To celebrate the release we asked Dicky to give us 12 of his favourite Brasilian tracks that he has discovered on his travels.
1. Georgette – Kirie
Bought this in Rio. Record stores there are bloody amazing. Full of characters. One is run by a guy called Junior where I bought this. You have to go up an elevator in a high-rise block in the Centro and he has Kiss and other soft rock/pop posters everywhere. The records are all over the floor. He chain-smokes non-stop in his Flamengo football strip and laughs at gringos like me. Absolutely legal! And what a song. Beautiful and spiritual sounds.
2. Sandra Sá – Olhos Coloridos
This song changed my life. It's stunning and at the same time so powerful. And the breakdown and restart in middle of the track is the kind of thing that got me into music and being a DJ in the first place. What a moment!
3. Micky Milan – Quando Tu Danças
Just a banging upbeat Brasilian disco vibe. Irresitible!
4. Barbatuques – Baiana
First heard this in one of Tahira's DJ sets. It felt like a beautiful revolution of sound! Makes you want to go wild. He is one of the best Brasilian DJs I have ever heard.
5. Bebeto – Princesa De Angola
Absolute banging Disco Funk. BIG SOUND! Love it. Those horns…
6. Gilberto Gil & Jorge Ben – Taj Mahal
First heard this in a bar in Ipanema after record shopping with my amigo. We were getting drunk on beer and nice cachaca when somehow Scotland and Rod Stewart came up in the conversation. People started pitching in about 'Do You Think I'm Sexy' and how it was stolen from Jorge Ben etc. I was like yeah bollocks! Then they played me this and I read about it online. Naughty Rod. Cracking song mind. Saude Jorge!
7. Tim Maia – Sossego
Tim Maia is a kind of Jimi Hendrix meets Bob Marley kind of figure in Brasilian music. His catalogue is truly unbelievable and every Brasilian seems to adore him. Rational Culture is epic and where most people start off. But this is as funky as your Grannie's pyjamas.
8. Tom Zé – Xiquexique
A lot of people think Brasilian music is all Samba and Bossa style, or the 80s Disco Boogie stuff. It's not. There are musical influences from all over the world – African, German, Italian, Turkish, Irish etc. Check this out. Mad psychedelic music from the genius world of Tom Zé. Mind-blowingly good. First heard it in a Pousada in Atins up in the North East. Obrigado Mah. Never looked back x
9. Tony Bizzaro – Não Pode
Bought this record in Brooklyn in a wonderful store called Cassette which is sadly now closed. I like the fact that Toni looks like a Glaswegian shipbuilder from the 1970s on a night out and still has more groove than a mountain of funk. Brilliant!
10. Fafá de Belém – Emoriô
What a swinging rhythm and joyous vocal from up in the North of Brasil and the land of the ta ka ka. Amooooo muitoooo.
11. Gal Costa – Relance
Gal Costa is a legend. When I first bought and listened to her India LP it had a massive effect on me. Try it out!
12. Os Panteras – Lambada Pauleira
Another example of how different Brasilian music can sound. Sounds like psychedelic Hawaiian Disco. Beleza!
Big OBRIGADO to all the patient friends, DJs and shop owners who have helped me on my journey so far into Brasilian Music x
For more info on Dicky Trisco and File Under Disco check:
Dicky Trisco Facebook: https://www.facebook.com/profile.php?id=100063574778776
Dicky Trisco Soundcloud: https://soundcloud.com/dicky-trisco
Dicky Trisco Instagram: https://www.instagram.com/dickytrisco/
Dicky Trisco Twitter: https://twitter.com/dicky_trisco
Like what you hear? To help support LV Online buy us a coffee via Ko-FI. Click HERE
Love this? Check out more from Dicky Trisco here. 
Tags:
Brasilian Music
,
Discky Trisco
,
File Under Disco
,
Processman