Everyone Back To Mine with Casbah 73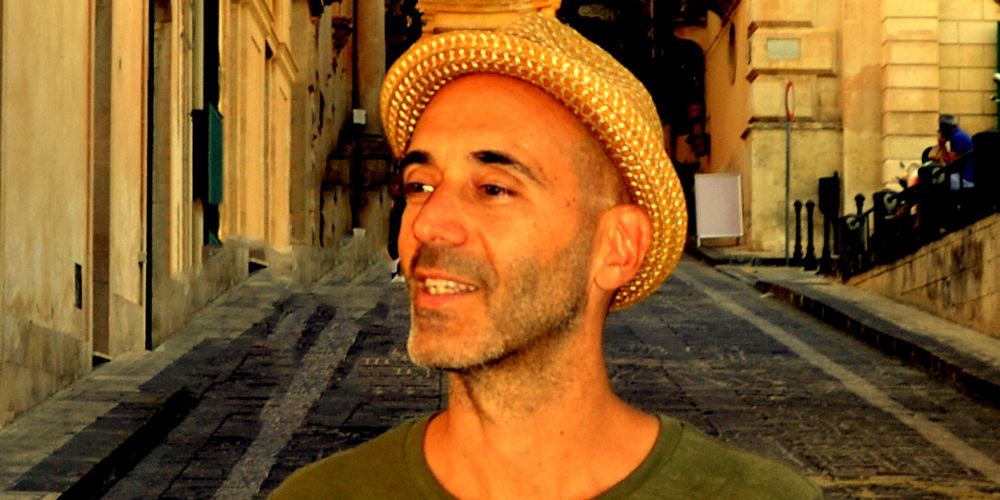 Madrid based Casbah 73 is an artist who very much believes in quality over quantity and this approach and his steady release rate over the last few years has really borne some tremendous fruit. On the back of wicked releases on the likes of Boogie Angst and Glitterbox he is back on Madrid's Lovemonk label, and it's a partnership which has really shone over the last few years.
This time out they have a 7″ / digital release with none other than disco legend Dimitri From Paris on the remix duties and between then they have knocked it right out of the park making this one an essential purchase, you can check my review and premier here
Doing Our Own Thing Part 1 and 2 lands on either side of a 7″ and is out now. Grab it via: https://www.juno.co.uk/products/casbah-73-doing-our-own-thing-vinyl/943172-01/
To celebrate the release Casbah 73 invited us all back to his to sample some of the finest moments from his extensive record collection.
Everyone Back To Mine with Casbah 73
TRAVIS BIGGS – TIBETAN SERENITY
One of the great things about after hours fun is the sense of freedom that accompanies it. Normal rules do not apply and if you want to enjoy the rooftop sunrise at my place you better come with an open mind and be prepared to leave behind the tyranny of the dancefloor. So, with that in mind, the first order of business is to establish this fact with the congregation and what better track to root out any possible bawbags lurking in your midst than this slice of molten sunshine. Nobody can resist these gorgeous, glistening harps & lush grooves, nobody – and for everyone else, there's an über waiting for them downstairs.
BROTHER SUPERIOR – TRINI GROOVE
Long tracks, the kind that get deep, deep into it, are always welcome at an after hours gathering and Brother Superior (as the aforementioned and hitherto banished bawbags gurning away in their über are most likely calling me) delivers a true anthem here, nearly ten minutes of larger-than-large horns over an irresistible reggae/jazz groove by way of Trinidad, with the kind of uplifting solos that make you look at your mates in wonder and shake your head in disbelief. You don't want to admit that you do this, but you do, this head shaking. It's air guitar (or air horns), transmitted in head-nodding code, and in between all the hip shaking, it will happen with this gem, trust me.
LITTLE BEAVER – I CAN DIG IT BABY
Completing our triumvirate of I-never-knew-I-could-shuffle-so-intensely winners – and let me just point out one thing here – the album is actually called Party Down, so this is no concidence; Willie "Beaver" Hale knew exactly what he was doing when he recorded this. So when he sings "you say you wanna hang out, to find out what life's all about, I can dig it baby" over that sultry southen soul groove, he might as well be talking about the late night, early morning, slightly degenerate, sunrise collective. Yes, Little Beaver is celebrating – you!
AUSTIN ATO – TONY
Of course, a good gathering takes many turns through the dawn and into the morning proper. There will be times when you forget that you live in the city centre, surrounded by neighbours who don't for a minute believe you're conducting a wholesome, early dawn yoga session and whose patience you might be trying. But for a while at least, let's up the tempo and get down to the Detroit-by-way-of-Glasgow beats of Austin Ato. I love the fierce jazz keyboard interjections that take you momentarily out of the groove and then toss you unceremoniousy back in. This is going to get messy…
SISTERHOOD – CALL ME ISHMAEL
One of the commandments of a successful after hours gathering (as made up by me just now) is that you must play that much maligned and unfortunate category of music: tunes that are too old to be new, and too new to be old. De-crated but not yet consecrated music of the recent-ish past, this is your time to shine! I could never get enough of this one anyway, those cut glass arps, so contained and yet so intense. Of course by now the police are most likely on their way, so close your eyes, raise your arms, enoy it to the full …while you still can!
IDRIS ACKAMOOR & THE PYRAMIDS – WE ALL BE AFRICANS (CHRIS DEEPAK REMIX)
Love a track you can chant along with, Chris Deepak's subtle remix of this sweet afro-jazz number gives it some irresistible swing that, despite its understated feel, will bring everyone to their feet to salute the sun, because as everyone knows, the sun is a big, hot ball of afro-funk, and it is shining brightly now.
SILVIO CESAR – A FESTA
It seems so appropriate to include this track, co-written with and arranged by the late Azymuth founder José Roberto Bertrami, featuring a veritable who's who of Brazilian greats and with an awesome late seventies disco-fusion-samba feel. It never gets old, feeling those wonderful Arp and Mini-Moog lines flying high over a tighter than tight bass and if there's one thing that's for sure, hearing the background crowd in this song is a reminder that no matter how great your gathering, old Silvio is having a way, way better party than you.
FUZZY – TOUCH ME
All these selections are meant to be representatives of different styles, different moments in time, they are here acting as ambassadors of the different sounds that might get played at the party and, of course, there will be disco. There will be disco, or there won't be a party (another fitting commandment, I'm on a roll here!). In fact, there will be all kinds of disco, but here, representing the Ministry of Sleaze is obscure outfit Fuzzy who show how it's done in eight glorious minutes of moans, piano stabs and soaring strings.
JERRY AND THE MELANGE – NEW ROOM
Ah, the Space Grapes label, it seems designed with some late night shenanigans in mind, what with the wonky tempos and loose, loose feel of its output. This release is probably the most basic of all their catalogue and as such it fits in perfectly with the proceedings. Spacey percussion, effects and synths underpinned by a naggingly insistent bassline weave their magic before making way for the footstomping break. This party is just too good, it's never going to end. Or…
STONE ALLIANCE – SWEETIE PIE
You can look at this track in several ways. It could be the tune that lodges itself in everyone's head, has them flashing back and humming for days; it could also be the track that finally (finally!) and in the kindest of ways, sends everyone home. It could also be both. One thing is certain, this afro-cuban jazz-funk cut is a monster and it messes with your head. I'll never forget seeing a crazed dancer take a run at a wall, and do a backflip off it while this was playing. It's just what happens when you hear Steve Grossman's sax playing those stark, angular lines and the sudden, unexpected stops in the song – just long enough to make you wonder why the song ended so abruptly, then slamming back in with a jolt. Until it does end, abruptly, but this time for good. Quick, turn on the lights, let's quit while we're ahead.
For more on Casbah 73 and Lovemonk check:
Casbah 73 Facebook: https://www.facebook.com/casbah73
Casbah 73 Soundcloud: https://soundcloud.com/casbah-73
Casbah 73 Instagram: https://www.instagram.com/casbah73/
Casbah 73 Twitter: https://twitter.com/djcasbah73
Lovemonk Facebook: https://www.facebook.com/discosbuenos
Lovemonk Soundcloud: https://soundcloud.com/lovemonk
Lovemonk Instagram: https://www.instagram.com/lovemonkrecs/
Lovemonk Twitter: https://twitter.com/_lovemonk
Love this? Check out more from Casbah 73 here.
Like what you hear? To help support LV Online buy us a coffee via Ko-FI. Click HERE
Tags:
Casbah 73