Kraak & Smaak's Top 10 Boogie Tracks of All Time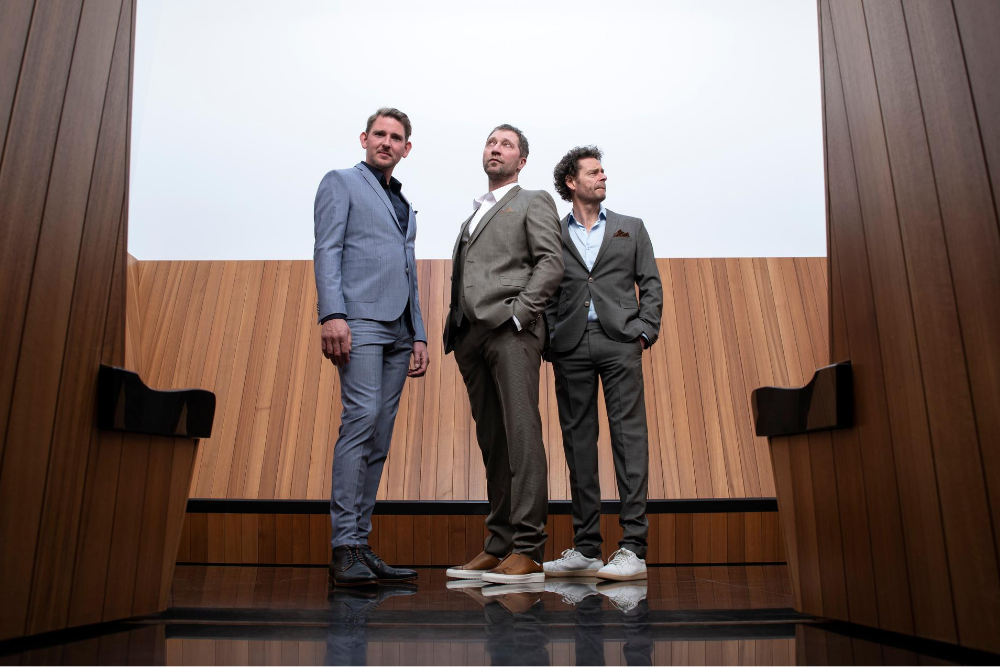 Kraak & Smaak's Top 10 Boogie Tracks of All Time
Kraak & Smaak have been at the top of their game of late with a consistent selection of brilliant feel good tracks covering Nu Disco, Boogie and House. Their latest release is another straight to the top of the download charts EP heavy on the boogie. Featuring two brand new original tracks Naked and In Plain Sight they have also included three superb remixes on the package from Rodney Hunter and LV online favourite Fouk.
We premiered the Fouk remix a few days ago and it's one of our favourite remixes of the year. You can check it out below and read our full EP review HERE
Kraak & Smaak's Naked and In Plain Sight are out now. Grab them here: https://kraaksmaak.lnk.to/InPlainSightNaked
To celebrate this very fine release we asked Kraak & Smaak to give us their Top 10 favourite boogie tracks of all time. It's a fierce list featuring among others Prince, Zapp, Francois K, Loose Ends, Larry Levan and Dam-Funk.
1: CHEMISE – SHE CAN'T LOVE YOU
Being one of our all-time favourites.
This one has it all, it really ticks all boxes. You can literally play this jam at any moment at any occasion.
It's so tempting to sample this groove but you just can't… too much respect for this gem.
2: VAUGHAN MASON & CREW – BOUNCE, ROCK, SKATE, ROLL.
One cannot make a list of boogie funk classics and neglect this one.
In the record box of every rollerdisco dj.
3: ZAPP – DANCE FLOOR
Same goes for this killer classic.
We were very lucky to see Roger Troutman a couple of times in the late 90's and he was the bomb.
4: D-TRAIN – YOU'RE THE ONE FOR ME (FRANCOIS K REMIX)
This jam is sooo funky.
What can you say. Pure boogie bliss.
5: STEVE MONITE – ONLY YOU
One of the best re-issues out there at the moment, available on Soundway Records.
Also check out this live version by Frank Ocean:
6: GWEN GUTHRIE – SEVENTH HEAVEN (LARRY LEVAN MIX)
Sly and Robbie are on fire in this production! Mixing up dub, reggae, funk and disco.
In this remix, legend Larry Levan brings this jam to the highest level possible.
7: DAM-FUNK – HOOD PASS INTACT
Dam-Funk. The one that keeps the boogie alive
8 PRINCE – HEAD
Not widely known as a boogie classic, which is unfair.
9: LOOSE ENDS – HANGING ON A STRING
UK's finest.
10: KRAAK & SMAAK – DYNAMITE ( BOOGIE FUNK VERSION)
If there had to be one K&S jam in this list, this would be the one without a shadow of a doubt.
A bit overlooked, but one of our funkiest jams.
Kraak & Smaak's Naked and In Plain Sight are out now. Grab them here: https://kraaksmaak.lnk.to/InPlainSightNaked
For more info check:
Kraak & Smaak:
https://facebook.com/KraakAndSmaak
https://soundcloud.com/kraaksmaak
https://kraaksmaak.bandcamp.com
Boogie Angst:
https://facebook.com/boogieangst
https://soundcloud.com/boogieangst
https://boogieangst.bandcamp.com
Tags:
Boogie Angst
,
Chemise
,
D-Train
,
Dam-Funk
,
fouk
,
François K
,
Gwen guthrie
,
kraak smaak
,
larry levan
,
Loose Ends
,
prince
,
Steve Monite
,
Vaughn Mason
,
Zapp