The Quick 6: An Intro To Dino Soccio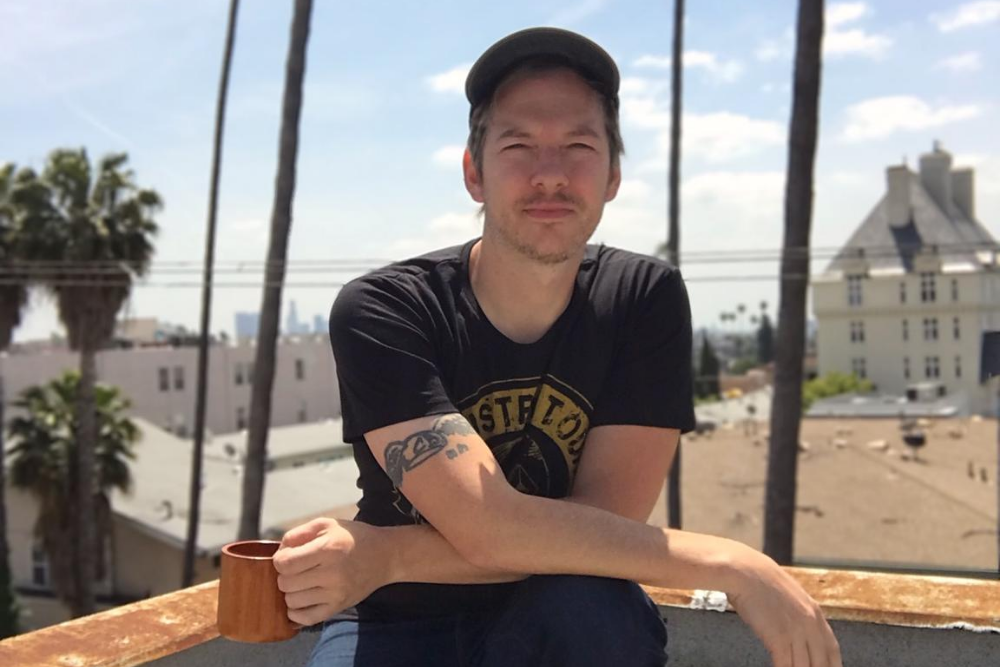 The Quick 6: An Intro To Dino Soccio
Based out in LA Dino Soccio is an incredibly talented producer. Combing the very edges of the disco universe his productions combine everything from cosmic to soulful and reworks of lost 80's gems. He's an artist with his eyes firmly on the open minded dancefloors where music love and education go hand in hand. It's clear to see that he has a huge passion for digging and it's this open minded approach to his production career which really caught our ear. We've been hugely impressed with his output over the last year and his latest release for Razor-N-Tape is very special indeed.
As such we spoke to him about his career, LA, his studio and the influences which have led him down his current musical trajectory. He also put together an immense mix for us. Nearly 70 minutes of sublime musical discovery. Make sure you check it and please give it a share and help spread the love for this brilliant artist. You can also check out more on the release and the mix via: https://levisiteuronline.com/music/lv-mixtape-161-dino-soccio-razor-n-tape/
Q1: Who is Dino Soccio? 
Dino Soccio is musician, DJ, and producer, born and raised in Ottawa, IL, near Chicago. I boogied my way out the womb as Taste of Honey topped the US pop charts and groove based music has been my lifeline ever since. I got my first guitar when I was 10, played in mostly rock-oriented groups in my 20s but I never stopped loving dance music. I started DJing in Chicago very late by most people's standards (at 30) and producing shortly afterwards.
Disco was always something I gravitated towards, the musicianship, the positive energy, the celebration of all walks of life, it spoke to me in a way that connected my personal ethos with this soulful, physical music. My first productions were with the group Only Children and then I moved on to solo studio works. I've worked with Nurvous, Mute Recordings, Opus, Deep & Disco, High Fashion Music, and a few others. I relocated to Los Angeles in 2012 and really learned the craft of DJing here. Playing 3-4 times a week for years in LA, I refined my skills and learned to appreciate the nuances of the craft (and became an obsessive record collector in the process!).
Of all the residencies and parties I was part of, Pleasure of Love in Hollywood at Dirty Laundry was the most successful and known. I held a residency at the club for nearly 6 years, Pleasure of Love was the weekly party we did for the last 3. I started a white label series of the same name to capture the sounds of the party, we're now about to release the 7th record (Pleasure of Edits 07).
So much has happened in the last few years it's hard to cover it all in one answer but I'm releasing more records in 2020 than I did in the previous 2 years combined so I'm feeling inspired even as the world continues to struggle with the pandemic. My main focus in 2020 has been to write more all original music, challenge myself as a writer, and hopefully move my sound and productions in new directions.
Q2: You have just released an EP on the revered Razor N Tape label what can you tell us about that?
Yea I just released a 12" record with Aaron and Jason at Razor N Tape. We've been friends for a very long time, we worked on an EP in 2012 under the name Only Children. This release was in the works for a bit, I'm glad to see it finally hit the shelves. These are edits with production updates, DJ tools but also hopefully they will serve as a portal of discovery for the sampled material. My friend Patrick and I often talk about "cracking the code" when referring to doing edits and doing them well, it's essentially about being a good arrangement engineer, among other things.
Grab Dino Soccio's Razor-N-Tape EP in the UK / EU from Juno via: https://www.juno.co.uk/products/dino-soccio-edits/782433-01/
and in the USA from
https://vinyldreamssf.com/collections/full-catalog/products/dino-soccio-razor-n-tape-edits-12-razor-n-tape &
https://themixtapeshop.com/product/rnt052/
Q3: Who are your greatest influences as a producer?
This is a hard one to narrow down! Ok here's three tracks from 3 of my favorites-
Joe Claussell – Spiritual Insurrection
here's another one that I've been obsessed with
Mental Remedy – The Sun The Moon Our Souls (Electric Voices Mix)
Dimitri From Paris
I think it's easy to look at Dimitri's output and notice the extraordinary output of disco edits and productions (some fantastic versions no doubt!) but the overlooked part of his oeuvre is from the early 90s. Here's a couple things I love from him during that period:
Atlantique – Poussée Par Le Vent (Remix Maxi)
Angélique Kidjo – Wé Wé (Disco Sensation Mix)
Young Marco
I'm a fan of many things he's done: Safe Trip label, Gaussian Curve, and he's a fantastic DJ but I also love his remixes. Here's a great one he did for Robyn last year that I'm still loving in 2020
Robyn – Baby Forgive Me (Young Marco Remix)
Q4: Please tell us about the electronic scene where you are based. Which artists from your local scene past and present have inspired and encouraged you and what parties that you love going to have helped your musical evolution?
Los Angeles is eclectic but I personally feel like the scene has some fantastic DJs and producers. Parties of the past few years that shaped my sound, record collection, and what I consider to be a good time include Far Away, Redline, Heat-Wave, Bears in Space, and A Club Called Rhonda (although it's been a few years since I've been but the memories are still there).
Q5: Your Studio: Please can you tell us about your studio. What is your production set up? What is your indispensible piece of equipment or plugin that you use for your sound and what is next on your studio shopping list?
I have an OB-6, Juno 106, a couple guitars and a bass for my main outboard gear. I've had the Juno for over 15 years and it's my most reliable piece. I run everything thru my UA Apollo Twin and use a lot of the UA's plugins in the box. The newest part of the set up is my Roland Cloud subscription. Access to all of that classic gear and everything they're offering is well worth it imo. New gear I'm looking at is the Korg Wavestation. Is the VST as good as the real thing? TBD.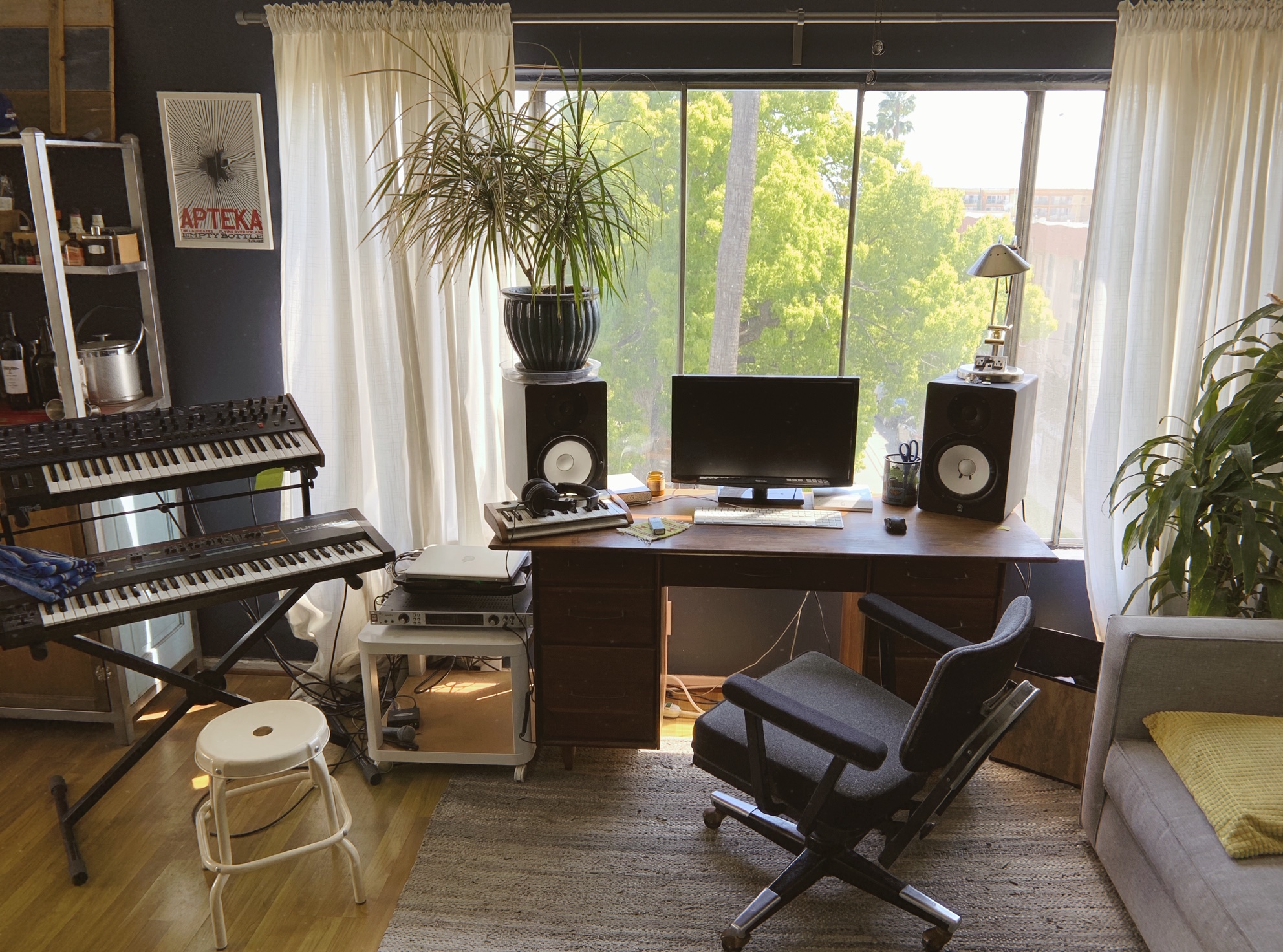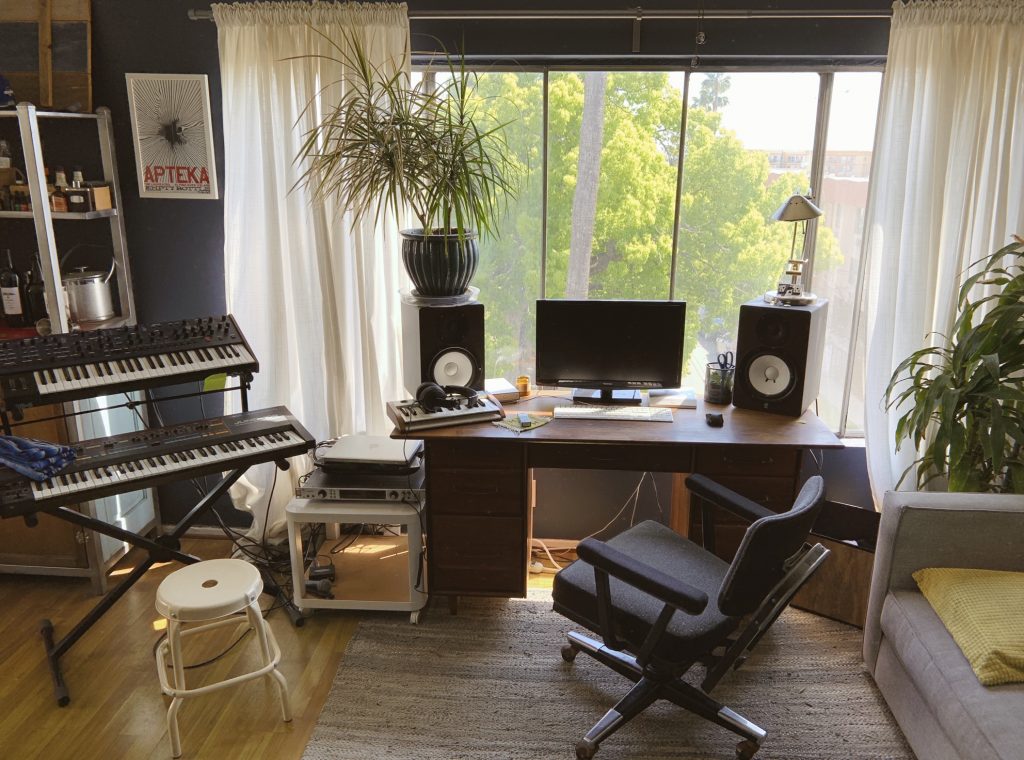 Q6: What else can we expect from Dino Soccio in the next 12 months?
More all original material forthcoming! That's my main goal for next year and it's all I can really control at this point with events being pretty much on hold this year.
Grab Dino Soccio's Razor-N-Tape EP from Juno via: https://www.juno.co.uk/products/dino-soccio-edits/782433-01/
For More Info Check:
Dino Soccio Facebook: https://www.facebook.com/dinosoccio1984/
Dino Soccio Soundcloud: https://soundcloud.com/dinosoccio
Razor-N-Tape Facebook: https://www.facebook.com/RazorNTape/
Razor-N-Tape Soundcloud: https://soundcloud.com/razor-n-tape
Tags:
Cosmic Disco
,
Dino Soccio
,
disco
,
razor n tape