More Amour's 'A Night At Pikes' Soundtrack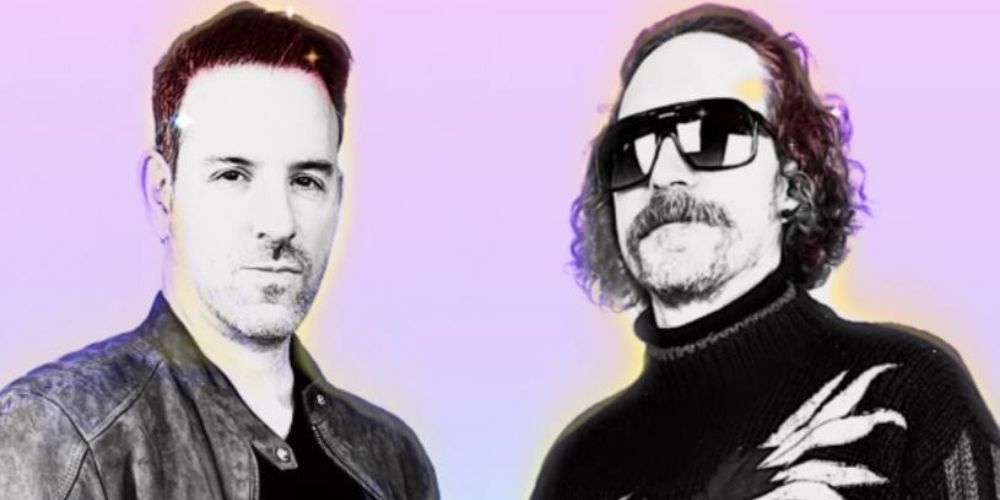 More Amour is a collaboration between Artwork and Jon Solo. Longtime friends, apparently they have been talking about making music together for more than two decades and thankfully for us they have now brought that notion to life along with a brand new label Hi Quality Records Inc.
Now on their second 12″ following the blistering Nightshift / Don't Look Down at the tail end of last year, they have already succeeded in releasing two stone cold classic Balearic disco EP's which is an impressive strike rate in anyone's book. We premiered Solar Flair from their latest 12″ a couple of days ago and it's already in the running to be one of our tracks of the year.
You can check all their tracks to date below in their Pikes soundtrack. It showcases some of the tracks they have put aside for their next show at Ibiza's most Balearic venue and venue for many a messy LV HQ night out.
We can't wait to get back to Pikes this year and fingers crossed the music will be as brilliant as this list.
Grab the 12″ here: https://www.juno.co.uk/products/more-amour-solar-flair/930599-01/
Baricentro – Tittle Tattle (Instrumental)
A simple yet deadly Italo classic. But one of the ones that takes on an whole new life with some Jon Solo magic over the top.
More Amour – Nightshift
This was named after our tag-team style of production across the Atlantic. One of us was always sleeping while the other one was working.
Eddy Grant – My Turn To Love You
One of our favourites. Eddy in full flow with this slice of disco perfection. The brass and strings are incredible, and once you hear it, that chorus will be in your head for days -guaranteed.
Juicy – don't cha wanna.
You can't not dance to this. It's impossible. Rock solid groove, slammin!!!
More Amour- Don't Look Down
This is where More Amour started. The first record we made together after twenty two years of talking about it!
Al Dobson Jr. Santiago black.
This one is always a winner for setting the tone and making your intentions clear that it's gonna be a good ride.
More Amour – Solar Flair
This record was actually created for Pikes. Art was playing there and wanted something specifically for that room. And here we are!
Roger Troutman – A chunk of sugar.
It is what is says on the packet, this one is the musical equivalent of a massive bag of sweets. Puts a smile on everyone's face guaranteed. Sweet as!
More Amour – Heatwave
We played this out for the first time at Art's House in London last year in the middle of a four hour set. When the club had finished, we heard the sound guy whistling the lead line and we knew knew it was a keeper.
Fancy – Come Inside.
Q: How many records are there with this bassline?
Answer: never enough.
For more info on Artwork, More Amour and Hi Quality Recordings Inc check:
Artwork Facebook: https://www.facebook.com/artworkmagnetic
Artwork Instagram: https://www.instagram.com/artwork_is_up_to_something/
Artwork Twitter: https://twitter.com/artworkmagnetic
Hi Quality Recordings Inc Soundcloud: https://soundcloud.com/highquality-records
More Amour www: https://www.more-amour.com/
Love this? Check out more from More Amour here
Like what you hear? To help support LV Online buy us a coffee via Ko-FI. Click HERE
Tags:
Hi Quality Records
,
Mour Amour
,
Pikes