LV Premier – AXNÉR – Shout From The Rooftop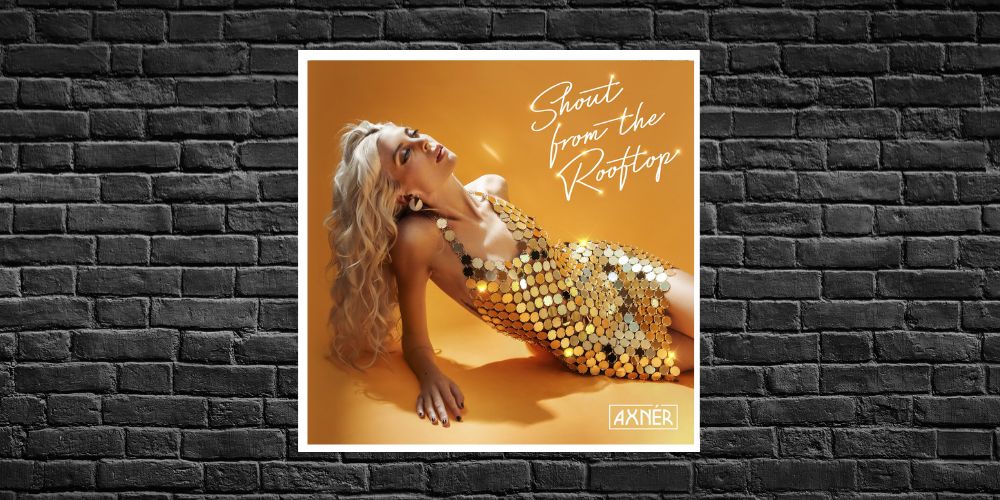 Axnér are Julia Axnér & Chris Davies (Disco Freaks / Acid Jazz Records) and our keen readers will have caught their excellent debut single Got The Look which we premiered last year with a rather splendid Al Kent remix. It was a seriously classy debut which garnered support from none other than Craig Charles and a multitude of DJ's across the globe.
They are now back with their sophomore single and this time they have really upped the ante with Shout From The Rooftop. This one has been a real international affair. Having begun with sessions with the insanely talented Ralph Rolle, the drummer of Nile Rodgers & Chic, it was recorded in various studios around the globe including in Malmo, London and New York with Rah Harrison, who even called in Beyoncé's producer to add his magic touch to the mix. Also featuring multi-layered backing vocals courtesy of Audrey Martells (Chic/The Shapeshifters) Shout From The Rooftop is a delicious example of just how vivacious and infectious modern disco can be keeping faithful to the building blocks of the genre but with a golden 2023 production pizazz.
Grab the single  from Bandcamp – https://axner.bandcamp.com/album/shout-from-the-rooftop
(Track and limited signed vinyl pre-order available exclusively a week ahead of release)
Or Pre-save for all platforms – ffm.to/axnershout
For more info on AXNÉR please check:
AXNÉR Facebook: https://www.facebook.com/AXNERMUSIC
AXNÉR Soundcloud: https://soundcloud.com/axnermusic
AXNÉR Instagram: https://www.instagram.com/axnermusic/
Al Kent Facebook: https://www.facebook.com/alkent76
Al Kent Instagram: https://www.instagram.com/alkent/
Al Kent Twitter: https://twitter.com/disconerds
Disco Freaks UK Instagram: https://www.instagram.com/disco_freaks/
Ralph Rolle Instagram: https://www.instagram.com/drumrolle/
Love this? Check out more from AXNÉR here
Like what you hear? To help support LV Online buy us a coffee via Ko-FI. Click HERE
Tags:
AXNÉR