Nate08 – 10 Truly delicious electronic jams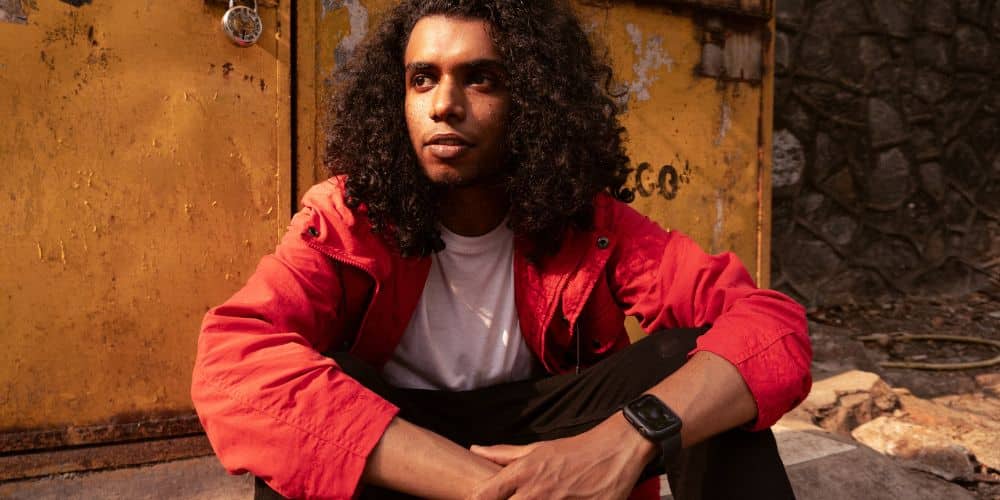 Nate08 was a new name to us when his single Want You dropped through out digital mailbox last month but it was a track which made an immediate impression channeling the sounds of OM and Naked Music into what is a truly delicious modern house track.
From there we went and checked out his upcoming album Furaha and it was just as impressive. Packing in classy house music with stand out vocal contributions from Lojal, Azamaan Hoyvoy and Megan Murray who appears on Want You.
We premiered Want You from the album, you can check that out below and our full review here.
The album lands imminently, so make sure that you check out this hugely talented Mumbai artist. We have a feeling that you are going to be hearing a lot about him in the coming years.
To celebrate we asked Nate08 to pick 10 of his favourite tracks for us and it's a brilliant list featuring the likes of Moodymann, Disclosure, Kaytranada, Channel Tres, Harvey Sutherland and Ross From Friends.
Grab Furaha via: https://lnk.to/Needcd050
Moodymann – I'm Doing Fine
I remember when I heard this tune for the first time, by the time I reached the end I didn't even realise that it was a 9 minute track. The use of drum machines, long open sections, the slowed down sample of "Is it Because I'm Black" by Syl Johnson, the background vocals, everything kept me so engaged through the whole thing. Definitely an all time favourite.
Kaytranada – Lite Spots
This track absolutely blew my mind the first time I heard it. The way the beat kicks in after the sampled bit of "Pontos De Luz" by Gal Costa hit me in a way like I've never felt before.
Channel Tres – Sexy Black Timberlake
A house tune with old school influences channeled into a modern sound. Absolutely love this joint. Always works in the club.
Disclosure – Ultimatum feat. Fatoumata Diawara
Disclosure has been a huge influence in my production journey. The way each sound is used, leaving space for each other to breathe really amazes me.
Ross from Friends – Talk to Me You'll Understand
A lo-fi house classic. One of my favourite joints of all time.
Harvey Sutherland – Superego
Love this track. Superego is a back-to-basics machine funk stepper – as described by Harvey Sutherland himself.
NFC – Coming From The Congo
My introduction to Disco / Funk inspired world music. Went down quite a rabbit hole digging for music like this after hearing this track.
Reginald Omas Mamode IV – JumpWorkShakeMov
A go to track for when I'm playing early in the night to gauge the vibe of the room. Good, easy vibes. Love this joint.
Dengue Dengue Dengue – Buscando
I had a chance to catch Dengue Dengue Dengue play in India a few years back. The way they've used African drums and percussion on this one in this kinda electronic music context is extremely unique. I've really gotten deep into African music since.
Bakey – JB Riddim
The swing on this one blows my mind. Love how the bass and drums interact with each other and how sparse and full the instrumentation is at the same time. Certified banger.
For more info on Nate08 and Needwant please check:
Nate08 Facebook: https://www.facebook.com/nate08music/
Nate08 Soundcloud: https://soundcloud.com/nate08music
Nate08 Instagram: https://www.instagram.com/nate08music/
Needwant Facebook: https://www.facebook.com/Needwant/
Needwant Soundcloud: https://soundcloud.com/seanneedwant
Needwant Instagram: https://www.instagram.com/needwant/
Needwant Twitter: https://twitter.com/needwant
Tags:
Nate08
,
Needwant