Steve Mills 10 Favourite Greek Producers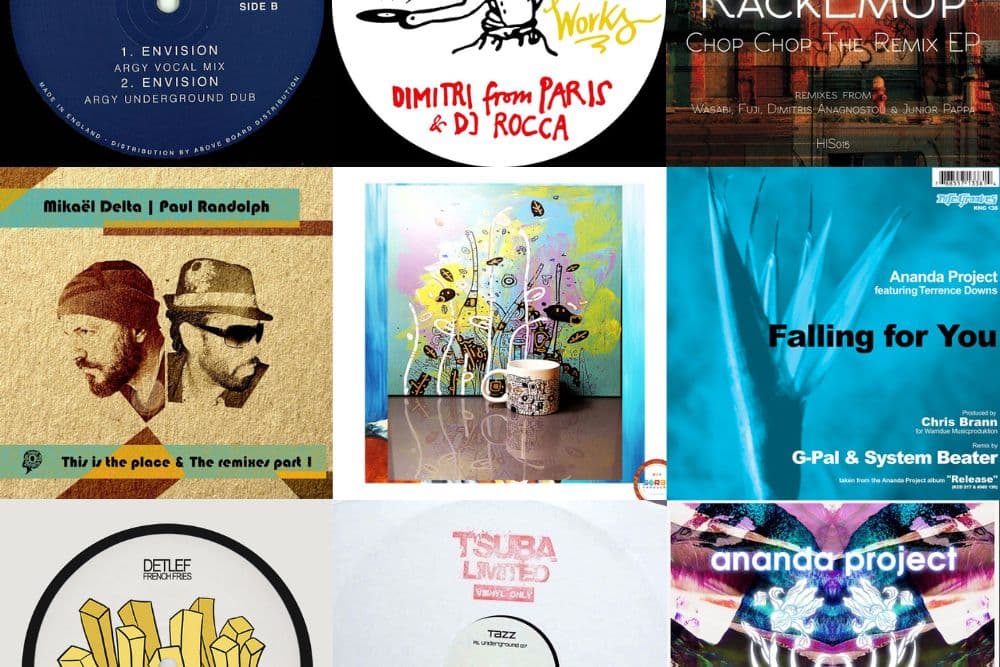 Greek born artist Steve Mill lives between Berlin and Thessaloniki has been in and around the industry for many years as a DJ, producer, and avid digger & collector. Drawing on his cultural roots, Mill conjures up warm melodies and body moving beats. He has released on True Romance, Large Music, Madhouse Records, Dirt Crew and Moodmusic. A mainstay of the underground scene, he worked as a label manager at Kerri Chandler's Madhouse Records no less. Working these days as Artist Services Manager at Beatport, Mill develops new talents to grow their profile across the electronic music industry.
Steve has a brand new single 'Poor's Ego' incoming on his own Simples imprint. Check out the premier of the original mix below and you can grab the single when it lands via: https://bfan.link/poor-s-ego
We ask Steve to dig deep give us a chart on some of his give us a chart of deep house artists from Greece!
The Ananda Project – Falling For You (G-Pal New York Vocal Mix)
George is one of the all-time favorites for me, his work inspired a generation of artists from Greece.
This take on "Falling For you" is pure love"
Osunlade – Envision (Argy Vocal Mix)
Argy's remix on Osunlade's classic. A pure US style House track that respects the history of the genre from a producer that has left his mark on the industry.
Elias Tzikas – What Am I
Sampling work at its best, this track from Elias became an instant classic from the first moment I heard it. Out on Moda Black
Echonomist – The Way feat. Dans Mon Salon
Echonomist delivers a true Deep House classic featuring the vocals of Dans Mon Salon. Setting a great mood straight away with its deep chords and vocals chops here and there
Detlef – French Fries
Perfect disco-infused groove from Alex (Detlef) that makes you move instantly. Such a talented fella, moving effortlessly between house and tech house.
Tazz – Underground 12
The Greek Canadian producer that many people might not know. He's done some amazing deep house records amongst others and this one is my favourite, on Tsuba
Hard Ton – In This Moment (Dimitri From Paris & DJ Rocca Erodiscomix)
The Disco star, Dimitri from Paris, who's Greek origin people might not be aware of. A true legend who's left his mark on the business, delivers a perfectly soulful House record on Toy Tonics.
Mikael Delta Feat. Paul Randolph – This Is The Place (Chris Deepak Remix)
Mikael Delta is a legend, much loved in Greece as well as beyond. This one is my favourite of his, remixed by another Greek producer, Chris Deepak.
Manuel Kane & Kiki Botonaki – We Fly (Christos Fourkis remix)
Manuel and Kiki, two Thessalonikians, partners in life and in music, delivering a perfect Afro groove, remixed by another Greek excellent, Christos Fourkis.
RackEmUp – Voo (Dimitris Anagnostou Twisted Mix)
Dimitris Anagnostou on the remix, one from the newer generations, super talented and a good friend of mine. His sampling work is excellent and this one is my favourite.
For more info on Steve Mill and Simples please check:
Steve Mill Facebook: https://www.facebook.com/stevemillmusic
Steve Mill Soundcloud: https://soundcloud.com/steve-mill
Steve Mill Instagram: https://www.instagram.com/stevemillmusic/
Steve Mill Twitter: https://twitter.com/Steve_Mill
Simples Facebook: https://www.facebook.com/simplesrec
Tags:
Simples
,
Steve Mill