Third Attempt's Gods of Norwegian Disco Chart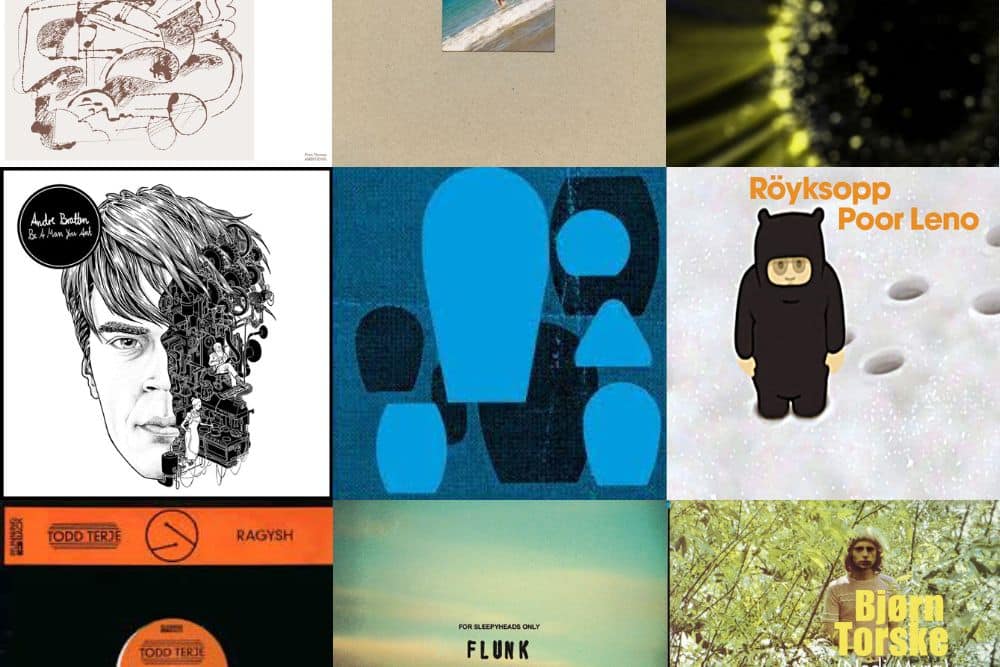 Third Attempt's Gods of Norwegian Disco Chart
Third Attempt has been building a rock solid reputation as one of the most consistent and exciting producers to come out of the Norwegian scene over the last few years. Still only 23 he is now very much an artist whose incredible output demands that we pay close attention as he consistently makes huge leaps with every single release.
His latest offering sees him continue his strong working relationship with Tromsø label Beat Service, returning quick smart with his Third album The Novel Sound following on from last years excellent Beats From The Quarantine long player.
It's very much an album which shows his steady and impressive musical evolution combining trip-hop, funk, soul and disco to create an album which is both reverential and equally forward facing. A near perfect album for the coming summer months expect to hear this across the Med soundtracking sunsets and musically adventurous backrooms alike.
The album lands this week, check it out on Bandcamp via: https://th1rdattempt.bandcamp.com/album/the-novel-sound-2
To celebrate the release we asked Third Attempt to pick some of his favourite Norwegian producers. It's a fantastic list featuring some of the big hitters from the scene as well as couple of acts who you may not have come across before but who are well worth checking out.
Third Attempt's Gods of Norwegian Disco Chart
LINDSTROM – Closing Shot
Unbeatable prime time track. Euphoric build up that becomes damn near magical on the dancefloor. A must listen from the space disco era.
PRINS THOMAS – XSB
For the walk home, the first hours of the morning when the sun starts to shine. This one is for wrapping up the memories.
TODD TERJE – Ragysh
Todd Terje is a major inspiration and I love all his tracks. But this one has been a regular in my DJ sets since I started playing as a teenager. Perfect progression. Big up!
BIOSPHERE – Birds Fly by Flapping Their Wings
This whole album (Dropsonde) is a masterclass in ambient. I particularly like the drums on this one. Really hypnotic, patient, mystical track.
Erot – Haribo
Emotional track, peak dancefloor material. Beautiful keyboard-solo throughout, addictive groove. RIP Tore
BJORN TORSKE – Expresso
This track energizes you and catches your attention. Just like the brew. Tasty!
RUNE LINDBAEK – Junta Jaeger
Nice low tempo groove with a great synth solo. Big up Paper Recordings!
FLUNK – Magic Potion
Dubby goodness. Groovy and low tempo.
ROYKSOPP – Poor Leno
Legendary tune. Used to listen to this on MTV when I was a kid. Still holds up to this day. The groove here is unmatched.
ANDRE BRATTEN – Be A Man You Ant
I've listened to this track ever since it came out. It has that classic norwegian space disco feel and works great on the dancefloor. Bassline still never gets old.
For More Info Check:
Third Attempt Facebook: https://www.facebook.com/thirdattempt97
Third Attempt Soundcloud: https://soundcloud.com/thirdattempt
Third Attempt Instagram: https://www.instagram.com/third_attempt
Beatservice Facebook: https://www.facebook.com/beatservicerecords/
Beatservice Soundcloud: https://soundcloud.com/beatservice
Beatservice Instagram: https://www.instagram.com/beatservicerecords/
Beatservice Twitter: https://twitter.com/Beatservice
Check out some more releases from Beat Service here.
Tags:
Andre Bratten
,
Beat Service
,
Biosphere
,
Bjorne Torske
,
Erot
,
Flunk
,
Lindstrom
,
Norwegian Disco
,
Prins Thomas
,
Royksopp
,
Rune Lindbaek
,
Third Attempt
,
Todd Terje