Third Attempt's 10 Sample Classics You Need To Know Right Now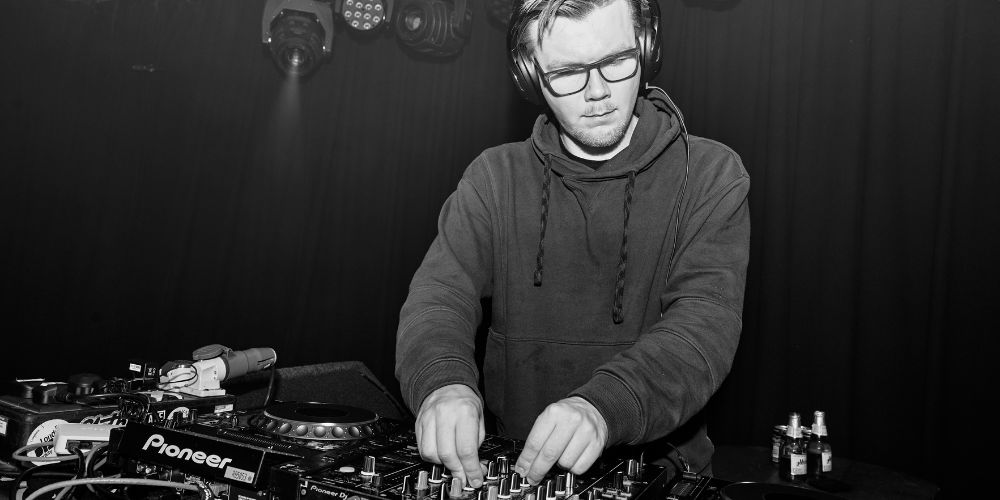 Third Attempt has been making a real name for himself over the last 12 months with a near constant stream of brilliant releases. His latest EP Soul Lifting, landed a few weeks back and it has been a real favourite on the LV soundsystem. He's a producer who propely knows how to flip a sample so we asked him back in to pull together some of his favourite sample heavy tracks for us which you can check below with belters from Daft Punk, Justice, Crazy P, Røyksopp and more all making an appearance.
If you haven't checked out Third Attempt yet I strongly suggest that you get on board with this extremely talented producer.
Grab Soul Lifting via: https://th1rdattempt.bandcamp.com/album/soul-lifting
Third Attempt's 10 Sample Classics You Need To Know Right Now
Daft Punk – Face to Face
Another level sampling wise. There must be so many layers in this track, it's making me dizzy just thinking about it. The sample community is still finding new samples in this track twenty years later.
Justice – Genesis
The huge cinematic opening horns followed by that crisp sound is going to be sketched into electronic music history forever.
Erot – Second Song for Annie
Check out the percussion programming on this one! An other worldly take on Curtis Mayfield's groove. RIP Norwegian legend Erot.
Crazy P – Heartbreaker
Genius example of less is more. Addictive sampled vocals repeating over and over with original arrangement beneath. Perfect closing track.
Røyksopp – Eple
What on the surface sounds like a few notes in a Rhodes solo (Bob James) turned into an entire track, and more than that. This is the soundtrack to my youth.
Gramatik – Break Loose
If James brown took a time machine to modern times. His track Payback's insane power horns flipped with a new bassline. Fat drums, an irisitable groove, vocal shots and added guitars take the energy to a new level.
Mike Dunn – Natural High
Insane how much magic you can get out of 4-5 seconds of audio. Perfect example. I can listen to this loop forever. Topped with the vocals and percussive drum groove its pure dancefloor bliss. This has been the peak of my sets for the past few months. Every damn time. Big up Mike Dunn.
Fila Brazillia – Soft music under the stars
Beautiful sample of a beautiful Indian piece, which i got introduced to while researching this track. Such a nice, hypnotic repetition.
DJ Shadow – Building Steam with a Grain of Salt
Legendary approach in the game of sampling. The entire record in fact. Especially the way of dissecting dialogue clips. Beautiful collage of impressions. Vibe is perfect for a rainy day.
Mobb Deep – Shook Ones Pt 2
I think this one wasn't discovered until recently. Eerie and mystical yet hugely powerful loop.
Near impossible to get tired of, and still hits hard to this day.
Thanks for this! Much love from Norway
For more info on Third Attempt and Beatservice check:
Third Attempt Facebook: https://www.facebook.com/thirdattempt97
Third Attempt Soundcloud: https://soundcloud.com/thirdattempt
Third Attempt Instagram: https://www.instagram.com/third_attempt
Beatservice Facebook: https://www.facebook.com/beatservicerecords/
Beatservice Soundcloud: https://soundcloud.com/beatservice
Beatservice Instagram: https://www.instagram.com/beatservicerecords/
Beatservice Twitter: https://twitter.com/Beatservice
Check out more on Third Attempt HERE.
Like what you hear? To help support LV Online buy us a coffee via Ko-FI. Click HERE
Tags:
Crazy P
,
daft punk
,
Justice
,
Mike Dunn
,
Third Attempt