Underground System – Ten Underground New York Club Anthems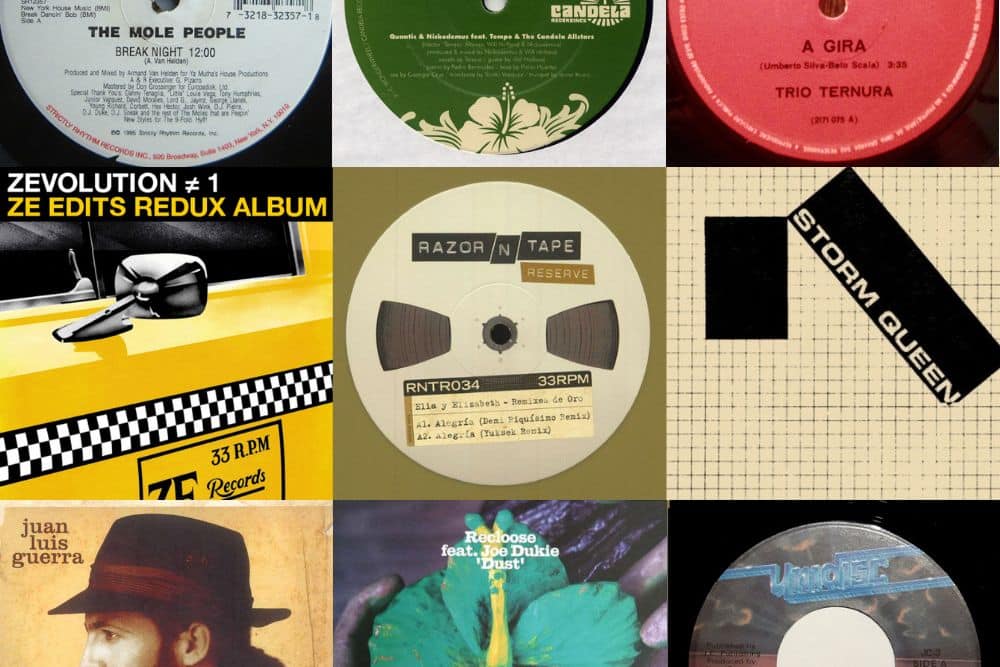 Underground System – Ten Underground New York Club Anthems
Like what you hear? To help support LV Online buy us a coffee via Ko-FI. Click HERE
Blistering live band Underground System are back with a brand new EP via Razor-N-Tape, the first of an incoming series. The Into The Fire EP gathers together three classy originals plus ridiculously tasty remixes from Andrés and Yuksek. You can check out more on the EP here and Yuksek's remix below.
Grab the EP via: https://razor-n-tape.fanlink.to/HeSaidSheSaid
To celebrate the EP release we asked Underground System, who are just as in demand on the DJ circuit as they are on the live circuit, to pick out 10 of their favourite underground New York Club Anthems. Step up Storm Queen, Mole People, Recloose, Toribio, Suzy Q, Nickodemus & Quantic, Trio Ternura, Was Not Was, Greg Wilson, Todd Terry Loleatta Holloway, Elia y Elizabeth & Yuksek
Storm Queen – Let's Make Mistakes
This tune! Technically came out a while ago but it resurfaced a bit amongst our NY DJ crew this last year with JKriv and some other friends dropping it, spearheading some kind of revival. We play it about every other set recently and get a ton of ID requests each time. Doesn't get much more NY than anything Metro Area adjacent.
Mole People – Break Night
Like Storm Queen, another alias type tune of NYC dance music legends, this time in early Armand Van Helden form. I think I fell in love with this track when I (Peter) was getting together some harder house and techno sets some years ago and it's stuck with me since in all sorts of contexts.
Recloose – Dust
The link between our musical influences and Underground System has some interesting overlap with classic broken beat type artists, and this tune really checks off a lot of boxes. Scratchy guitars, simple afrobeat-esque horns that nail it and an incredible vocal.
Juan Luis Guerra – Vale La Pena (Toribio edit)
Shoutout to our bud Cesar Toribio! His extended intro on this Merengue deep cut is just what it needed to bring this Latin pop banger into full blown underground club territory. I think it's been supported by just about everyone at this point.
Suzy Q – Tonight
Yep! If you land this bassline with the right timing in the night, all's right with the world, at least for a fleeting moment….
Nickodemus & Quantic – Mi Swing Es Tropical
More homies! Two big brothers of our afro/Latin and everything else under the sun NYC scene. These early collaborative tracks of theirs with Tempo & The Candela All Stars are all time classics.
Trio Ternura – A Gira
A couple of close DJ friends of ours would rinse this one for years through various edits and remixes and it just never gets old.
Was (Not Was) – Tell Me That I'm Dreaming (Greg Wilson Edit)
Another earworm massive downtown feeling bassline. The scrappy insistent hi hat and the claps that slap. Always a winner. There's a bunch of recent reworks by Anane & Louie Vega floating around as well that have been going off in our sets since last year, particularly Dave Lee's version.
Loleatta Holloway – Love Sensation (Todd Terry Mix)
Peak hour barnstorming. Thundering Todd Terry drums. You know!
Elia y Elizabeth – Alegria (Yuksek Remix)
Shoutout to our Razor-N-Tape fam, and Yuksek, who recently delivered a top-notch remix to the Underground System camp for our single 'Desnuda'. Wanting to be DJs here and choosing a different tune to highlight in this case, this flip of the timeless Elia y Elizabeth tune was a classic on arrival in 2020.
For more info please check:
Underground System Facebook: https://www.facebook.com/undergroundsystembk
Underground System Instagram: https://www.instagram.com/undergroundsystem/
Underground System Soundcloud: https://soundcloud.com/undergroundsystem
Yuksek Facebook: https://www.facebook.com/yuksek
Yuksek Soundcloud: https://soundcloud.com/yuksek
Yuksek Instagram: https://www.instagram.com/yuksekofficial/
Yuksek Twitter: https://twitter.com/yuksek
Razor-N-Tape Facebook: https://www.facebook.com/RazorNTape/
Razor-N-Tape Soundcloud: https://soundcloud.com/razor-n-tape
Razor-N-Tape Instagram: https://www.instagram.com/razorntape/
Razor-N-Tape Twitter: https://twitter.com/RazorNTape
Love this? Check out more on Underground System HERE and Yuksek HERE
Tags:
Elia y Elizabeth
,
Greg Wilson
,
Mole People
,
Nickodemus & Quantic
,
razor n tape
,
recloose
,
Storm Queen
,
Suzy Q
,
Todd Terry Loleatta Holloway
,
Toribio
,
Trio Ternura
,
Underground System
,
Was Not Was
,
yuksek