Anoraak Talks About 'Nightdrive With You', his 'Fire Inside EP' and Drops Some Ace Studio Tips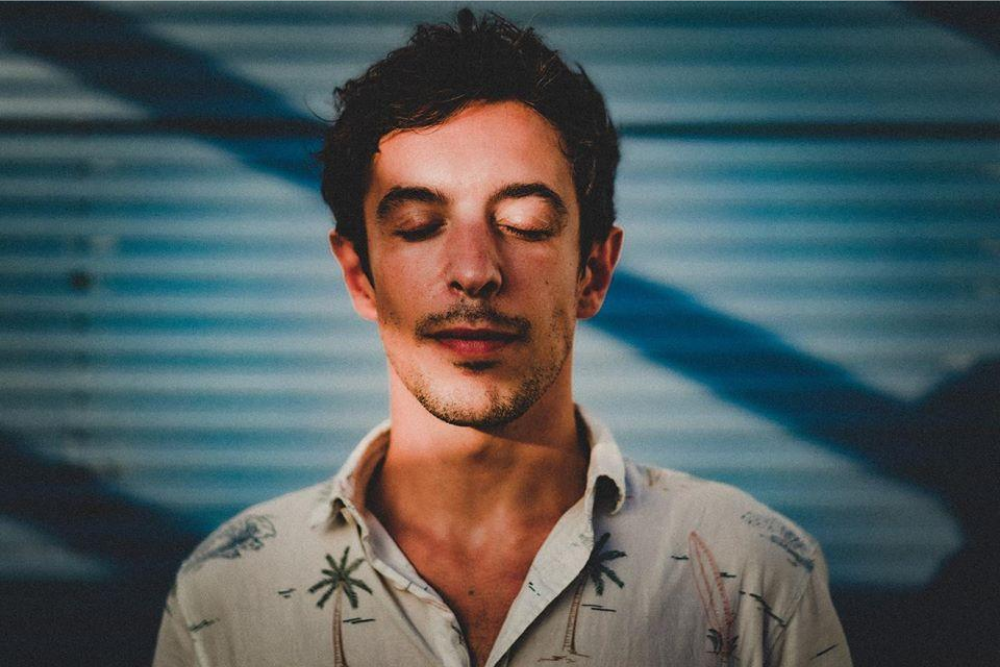 Anoraak Talks About 'Nightdrive With You', 'Fire Inside EP' and Drops Some Ace Studio Tips
We last spoke to the enigmatic French artist Anoraak in October 2018. Back then he was in the late planning stages for the 10 year anniversary re-release of his classic 'Nightdrive With You' album. Released on multiple formats including it's first ever appearance on vinyl, which I am very happy to have a copy of tucked up at home, the anniversary was a huge success bringing Anoraak to the attention of a whole new generation of music lovers. Some brilliant previously unreleased tracks and choice remixes from Grum, Tesla Boy, Fear of Tigers and Adeyhawke also helped spread the Anoraak gospel ever wider.
Since then Anoraak has had a hugely impressive resurgence. He has an ever blossoming fan base and has released some hugely popular original tracks along with some superb remixes. Pre Covid he was also in strong demand across the globe for his impressive live shows.
Anoraak's latest release see's him team up with Manchester's always excellent Paper Recordings for the Fire Inside EP. With the sultry Lauren Turk on vocals it features two original tracks and a brilliant Emperor Machine Remix.
We caught up with Anoraak to discuss his whirlwind last 20 months since we last spoke as well as to get some studio tips from this talented producer.
Anoraak also put a fantastic mix together for us. Check it our as your read the interview and please show it some love over on Soundcloud x The full tracklist is at the bottom of this interview.
Hi there Anoraak,
Thanks for speaking to us today.
When we last spoke you were just about to re-release the remastered and extended version of 'Nightdrive With You' which sold out all over again. How pleased were you with how the campaign went and how much attention the release brought your way?
Hi! Well i'm very happy I did it as it was important to me. This 10 year anniversary was kind of a milestone and I wanted to come up with something significant, not only take the old masters and press them on vinyl. I retouched the mixes for every track, dug up a few unreleased ones, went through my old backup hard drives and found pictures, videos, posters, etc. It's was very interesting work to do, where I actually did everything I didn't do 10 years before. Once it was all wrapped up I felt I could close this chapter and go forward.
Since the 'Nightdrive With You' re-release you have released some stunning music and there has been a huge resurgence of interest in your work. It feels very much like you have found both your musical inspiration and your niche in the current musical landscape. What are some of your favourite Anoraak moments of the last couple of years?
My inspiration didn't change much, the key factor was that I broke my chains so to speak. What I'm doing now matches what I wanted to do a long time ago but certainly didn't feel confident enough to do so. The best moments of the past 2 years were probably when I remixed Satin Jackets because that was exactly when I totally let myself go to where I was feeling completely comfortable, without question. Then when I started recording GANG (featuring Sarah Maison, out on Partyfine) and the first feedback based on demos was amazing it comforted me that I was on the right path.
How would you describe the musical ethos of Anoraak in 2020?
Definitely disco, with a real 70's organic feeling wrapped in a modern production.
Please can you give us three tracks that you have released since the 'Nightdrive With You' re-release that you are most proud of and why?
Gang (featuring Sarah Maison)
This track truly is the definition of what I want to do and where I'm going to. Also Sarah brought French to my music for the first time, and to my surprise it fits way beyond my expectations.
Between Love (featuring Maria Uzor)
This was a very fun exercise, the Berlin based label Outside The Disco connected us with Maria (from Sink Ya Teeth) and she did such a great job writing over the instrumental I sent her. We never met as we did all this remotely (she's in the UK, I'm in Marseille, France) but everything went naturally and smoothly.
Macadam Crocodile – To The River (Anoraak Remix)
This (incredible) duo is composed of two long time friends, they come from two different bands I used to tour with some years ago. Their live show is a must see, I don't know many 'real' live bands who can set as much fire when they play, and it's been an honor to remix these guys.
How would you describe your latest release the Fire Inside EP which is out now on Paper Recordings and can please you give us a bit of background about the release? 
I think it's a pure 2020 disco track, ready for the dancefloor and pop enough for the chorus to get stuck in your head.
This track has quite a long story which started 2 years ago at my friend's LUXXURY studio in LA. I was there for a few days and we spent some time jamming and recording with no particular goal, just having fun.
He came back to me with the tracks later, rightfully noticing we might have a few great hooks. A little after this I met Lauren Turk, who's an amazing singer and instantly thought she would be a perfect match. It took some time as they both live in LA and I'm in France but it was really worth it. The Paper Recording guys mentioned the possibility of a remix/edit by Emperor Machine and considering I'm a long time fan it sounded like Christmas time to me, and he did an amazing job.
I added Up To You to the EP, as we all thought it was a good match and a very good dancefloor track.
The artwork is from my homies A Deux Doigts, who already signed the cover for the GANG EP. I love working with them.
Your Studio: Please can you tell us about your studio. What is your current production set up? What is your indispensable piece of equipment or plugin that you use for the Anoraak sound and what is next on your studio shopping list?
My key elements are my bass guitar (Fender Precision), my guitars (especially my Fender Telecaster and my Epiphone Les Paul), a SC Pro One, a Korg PolySix, a Kawai 100F (which is a very underrated monophonic synth btw) and a Klein Junior piano.
Everything goes into Logic Pro, and I also use a bunch of plugins. I really like the Arturia suite.
As for the shopping list, there are so many things on that list really. I'd start with a drum kit, then a Rhodes and an ARP 2600.
We absolutely love the wonderful depth and warmth that you get in your productions. They always sound incredibly rich. Please can you give our readers three of your favourite studio tips that anyone who is just starting out on their production journey need to know right now to make their lives easier?
Well that's always a complex topic, everyone has their own workflow and tricks and I don't have any 100%-sure-it-will-work tips but here are some things i like to do:
1/ I always bring all the percussive elements to one compression bus, in addition to another tape-based bus to open and widen the stereo image while keeping punchiness. Then I route these busses to a new one on which I add the bass in order to glue the drums and basses before routing to the stereo output.
2/ When I track down a monophonic synth, especially for a pad tracking, I record it twice, then pan these left and right and send them to a dedicated bus. This brings in a natural beautiful chorus and opens an incredible space.
3/ I always compose and mix without any compression/eq on the stereo output. Then when I'm satisfied about the overall balance of the track I add compression, eqs and brickwall to simulate a mastering process and adjust the mix accordingly. Then I send the mix without these effects to a proper mastering engineer 🙂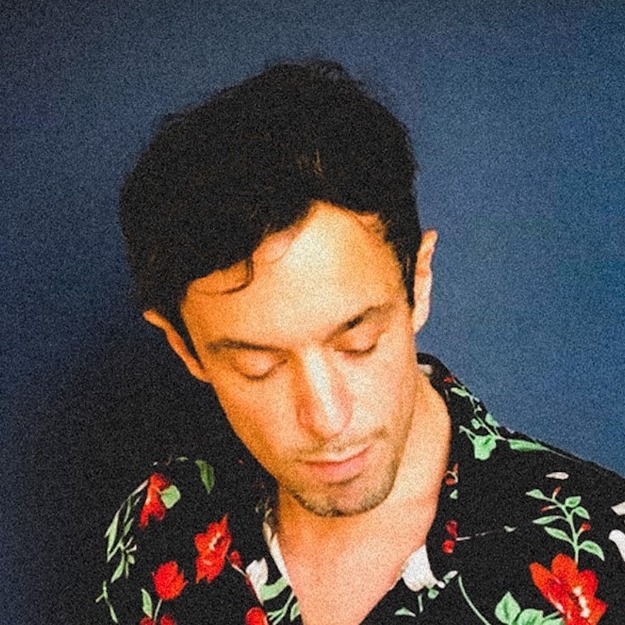 Anoraak
How difficult has it been to adjust to the enforced down-time without being able to get out and gig during the corona virus lockdowns and what musical projects have you been working on while in lockdown?
Like everyone else it's been quite a shock, but at the beginning I understood I was not going to hit the road anytime soon and it could be a long period without gigs. Luckily my studio is at home, so I decided to keep working on new music and line up new releases for the upcoming months and trying not to think about the gig situation. So now I have quite a lot of music to release!
What can we expect from the Anoraak live shows once gigs start to happen again and do you have any in the diary already that you are really looking forward to?
Speaking of live band shows (drums and all) I won't do any until at least a full album release, meanwhile I'll stick to DJ sets. I have a few  planned in France for the fall, but so far the agenda is quite blurry for all musicians and DJ's.
Which other artists have you been impressed with over the last couple of years that you think are pushing forward the more synth focussed end of the modern disco sound right now?
I'm definitely thinking about these guys:
Emperor Machine
He does incredible things on the synth side of things
Dombrance
Every single track he makes is a dancefloor killer, and the production is always stunning
Harvey Sutherland
Although sometimes rather modern jazz/funk, he impresses me a lot with the sound and the composition, I love that guy.
Over the last couple of years you have mainly been releasing EP's and remixes. When can we expect to hear a brand new full length album from Anoraak?
It's really something that is my mind but I don't want to rush it. For now I'm feeling great releasing EPs and singles. There's some sort of freedom in this process, but rest assured that the LP is coming at some point.
And finally what else can we expect from Anoraak over the next twelve months?
A lot of new tracks, collaborations, EPs, and hopefully gigs soon!
Stay safe!
Grab Anoraak's latest track Fire Inside from: https://anoraak.bandcamp.com/album/fire-inside
Love this? Check out our Nu Disco playlist HERE
For more info check: 
Anoraak Facebook: https://www.facebook.com/anoraak
Anoraak Soundcloud: https://soundcloud.com/anoraak
Paper Recordings Facebook: https://www.facebook.com/paperecordings
Paper Disco Soundcloud: https://soundcloud.com/paper-disco
LV Mixtape 160 Anoraak – Tracklist
Fire Inside – Anoraak, Luxxury, Lauren Turk
All The Way (Vibes4YourSoul Tonight's Ze Night Rework) – V4YS
Gang feat. Sarah Maison – Anoraak
Lie Lost – Crazy P
When I'm Alone – Adeline
Between Love feat. Maria – Uzor Anoraak
Judge Not (Ray Mang Disco Mix) – Phenomenal Handclap Band
Up To You – Anoraak
Adadadeya (DJ Edit) – PATAWAWA
Pump The Boogie (JKriv Extended Remix) – Mark Picchiotti, JKriv
??? – Anoraak
I Don't Have a Drum Machine – Yuksek
Push (In the Bush) (Birdee Remix) – Michael Gray, Birdee
More Bongos – Rubin Steiner
TwoVoice (Version 54) – The Emperor Machine
Tags:
Anoraak
,
luxxury
,
nu disco
,
paper disco
,
paper recordings