Crackazat Talks: Heist Recordings, his Alfa EP, Crafting Albums and His Musical Journey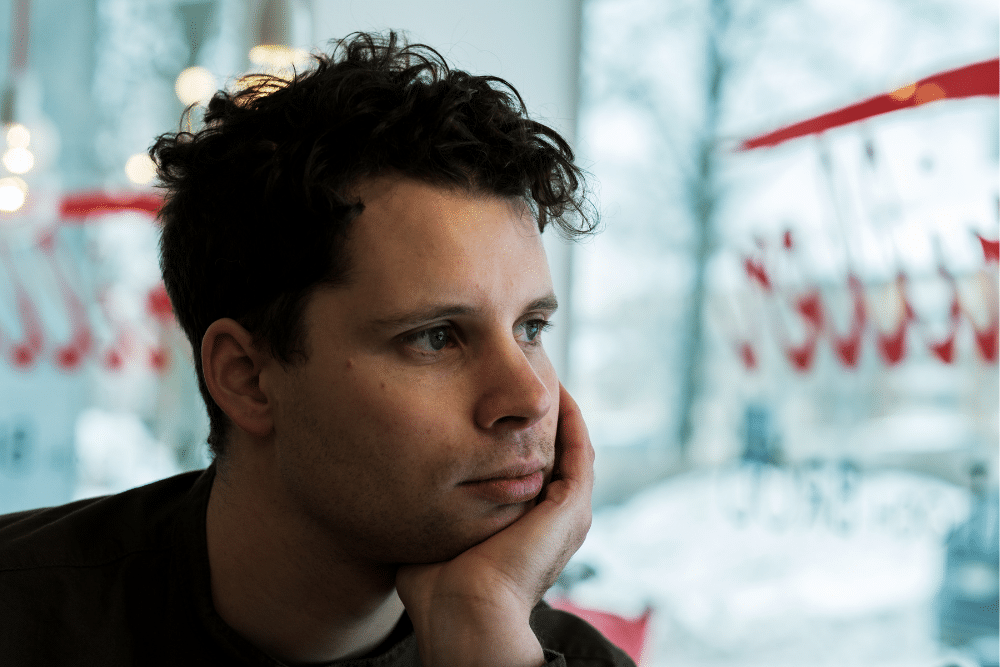 Crackazat Talks: Heist Recordings, his Alfa EP, Crafting Albums and His Musical Journey
Like what you hear? To help support LV Online buy us a coffee via Ko-FI. Click HERE
Originally hailing from Bristol Crackazat has been on a hugely impressive musical trajectory over the last decade. A multi instrumentalist he has imbued his tracks with a stunning musicality and originality. Renowned for his fusion of Jazz and house music, Crackazat has that rarest of things, a sound which is immediately identifiable. With a musical journey which has taken in everything from hip-hop to jazz funk he has absorbed these many varied styles and infused them into his own musical DNA.
His journey has seen him working with some of the most outstanding labels out there from EP's with Futureboogie and Freerange to critically acclaimed albums with Local Talk and Z Records. He has also been in huge demand on the remix front putting his touch to everyone from Joey Negro and Moon Boots to Art of Tones and Tom Misch.
Not content with crafting outstanding dancefloor gems Crackazat also keeps his hand in with more downtempo business fusing broken beat with jazz edged elecronica. His is a very varied musical output which transcends many different genres.
His latest release see's him land on the lauded pages of Heist Music for a scintillating four track EP which includes an outstanding Rick Wade remix. It's an EP where all of Crackazat's different musical facets come sharply into focus from deep house synths to Jazz flourishes, however, above all it's an EP crafted for the dancefloor with punch and groove aplenty, it feels in equal parts classic, immediate and vibrant at the same time.
You can check the EP below and grab it via: https://crackazat.bandcamp.com/album/alfa-ep 
I am very pleased to speak to Ben Jacobs the man behind Crackazat today about his career, his approach to music making, his studio, influences, the new EP and hopes for 2021.
Hi there Ben many thanks for talking to us today,
Firstly going back to the very start, what your first memories of electronic music specifically and what was your journey to becoming a producer?
Thanks for having me! Ok so I think my earliest memories are of listening to the constant wave of dance hits on 90's UK Radio as a child. Things like Kenny Dopes The Bomb and Arman Van Heleden's You Don't Know Me were an inspiration.
Looking back across your career what would you say are some of the key moments for you which have led you to creating the sound of your current EP and hooking up with Heist for this EP.
Out of all my musical discoveries, house has proved the most useful! I would place it somewhere around 2006 -08. I can recall hearing Floating Point's early releases for the first time and being inspired by the creativity and musicality. I remember becoming part of a DJ collective in Bristol called Falling Up and putting on club nights and live shows. Finally, I recall performing at a show in 2012 which featured Moodyman and Kerri Chandler as the headliners. This was my final confirmation of the everlasting power of dance music. My new Alfa EP is my latest in this journey and is my own personal take on Heist's quintessential modern sound.
You have had a very varied musical journey, how would you describe your musical ethos now as it is in 2021?
Be Yourself
Please can you give us three tracks from your discography which you would say are quintessentially Crackazat?
hmmm…I would say..
Coffee Time
This is perhaps the most accessible track I've made. In its simplicity I have managed to sum up a very important part of Crackazat. Feeling the groove and having fun!
Eye Light
In Eye Light I found some stylistic elements that I would return to years to come. Raw Drums with a heavy swing. Jazzy keyboard cadences (tritone substitutions), and soaring legato melodies over the top. This track defined my artistic direction for the next 5 years.
Fly Away
The musician in me has affinity to this track and all my other releases on Z records. Fly Away defines everything I love about live dance music. No electronics here, simply musicians playing dance music. Earth, Wind & Fire forever.
When we last spoke to you it was just before you released your ace Freerange EP Valentine and you were getting ready for a series of gigs to support the release which was just a few weeks before Covid changed everything in 2020. How did the pandemic change things you personally and how difficult has it been to adjust to life without the live outlet for your music?
The pandemic has cut off any real life feedback loop for the music you create. If it was not for the digital world, my work life would have been very silent. For many the evaporation of live music has also meant the evaporation of a primary source of income. I greatly miss the friendship and memories created with every live show.
Has it been a period where you have found it easy to create and how do you think the downtime has affected your own sound musically?
While I would not say it has affected my sound outright, it has been a unique opportunity to focus on projects I have either not had the time or mental capacity to realise before.
I think that your new Alfa EP is some of your finest work to date. It has a hugely refined club sound, direct and pulsating, combining the classic feel of deep house with a real musicality. Please can you tell us about the creative process that went into crafting the EP?
Heist is one of my favourite house labels and I can relate to their creative vision. The Alfa EP is my interpretation of the Heist sound. My current production style is in a semi-live state and that is apparent in this EP. Class One is a more electronic, Tiger's Eyes has more live instruments, and Alfa sits somewhere in the middle.
Detroit house legend Rick Wade has stepped up to remix the title track Alfa for the EP. what do you think he brought to the track?
He has definitely bought plenty I couldn't! His remix is a minimalistic, deeper and spacious interpretation of the high intensity original. It brings a lot to the EP.
You are currently based in Sweden. How have you found the electronic scene since you moved there and how has it helped your own musical evolution?
It barely exists here! Anything electronic here is put to use in pop music. Avicci for example. Sweden is an extremely musical country and has influenced me more as a musician in my free time. I prefer Sweden's acoustic genres of jazz and folk.
Please can you give us 3 artists / producers who you would say have directly influenced your style of production.
Floating Points – Truly
I remember this EP coming out when I was discovering the electronic scene in london. The level of detail and finesse in the chordal movements spoke to me.
Hnny – For the Very First Time
An all time classic that was released on a label that would go on to be my musical home for 7 years. Local Talk Records
Lone – Airglow Fires
This track was clear proof to me that jazz harmony deserved a place in progressive electronic music. Not once, but all the time!
Your Studio: Please can you tell us about your studio. What is your production set up? What is your indispensable piece of equipment or plugin that you use for your sound and what is next on your studio shopping list.
I use Ableton almost exclusively in the box. After that I would say that the most indispensable piece of equipment would be my bass guitar which is becoming a mainstay in my productions. As for my shopping list. I wouldn't mind an upright piano or a rhodes!
Please can you give us your three favourite studio tips for up-and-coming producers? 
Your ideas are important, where you come from is important, what you have to say is important and how you say it is completely up to you!
At a time when most artists concentrate on singles and EP's you have made the Album your own with four very distinct albums over the last few years for Local Talk and Z Records. How important a format is it to you personally, and do you have any tips about creating a body of work that is consistent enough to work as an album?
The album is of extreme importance to me personally. I think they play a very important role in self identity and musical discovery. Albums often mean a lot to the creator and the audience, something I don't find as much in singles and EP's. As for tips, I would say the most important part of an album is your vision. If you have a vision then great! The rest is nothing but hard work and it's worth it!
And finally what else can we expect from Crackazat in 2021?
I'm currently working on my next album. I look forward to sharing more about that as the year goes on.
Love this? Check out our Disco and House playlists HERE
For more info please check:
Crackazat Facebook: https://www.facebook.com/crackazatmusic
Crackazat Soundcloud: https://soundcloud.com/crackazat
Crackazat Instagram: https://www.instagram.com/crackazat
Heist Facebook: https://www.facebook.com/HeistRecordings/
Heist Soundcloud: https://soundcloud.com/heistrecordings
Heist Instagram: https://www.instagram.com/heistrecordings
Heist Twitter: https://twitter.com/HeistRecordings
Tags:
crackazat
,
Heist Recordings
,
house music
,
local talk
,
Z Records