Dimitri From Paris talks Chic, Playboy Mansions & DJ & remix tips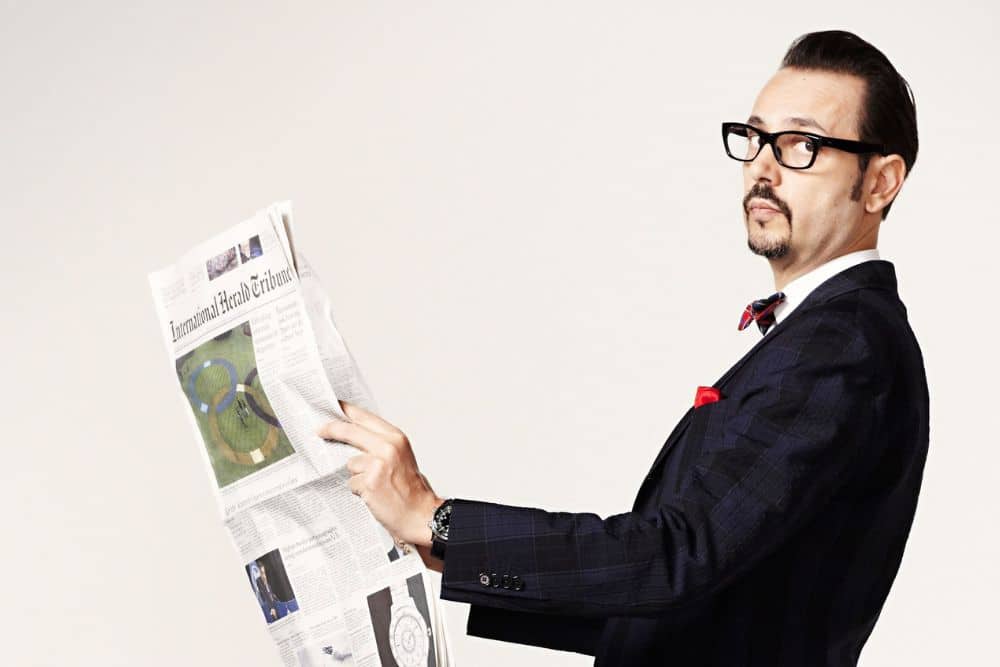 To say that Dimitri from Paris is a bit of legend in the current Disco scene is a huge understatement, indeed he's one of a handful of artists without whom the scene would likely look very different indeed today. He is one of the artists who was instrumental in bringing the genre back out into the open again in the 00's and beyond. Following on from his debut album Sacre Bleu and a series of excellent 12″ releases in the late 90's, Dimitri's 'A Night At The Playboy Mansions' compilation, which arrived in 2000, was one of the key moments which helped ignite the whole Disco edits scene. Packed full of his own edits, as well as one by a certain Joey Negro (Now Dave Lee), it was an inspirational release coming at a key time for the scene on the back of the French house scene and disco house remixes galore. It helped make disco cool in itself again rather than as a genre mined only for it's elements. We recently covered the album in our vinyl vaults series which you can check HERE.
Since those nascent days of the newly revitalised disco scene Dimitri's edits and remixes have become a real bench mark of quality. His works pay clear homage to the subject matter but he also completely rejuvenates the tracks, making them utterly essential for today's DJ's and easily approachable for the subsequent generations of  music lovers. His Chic remixes which would eventually land as a full boxset are perhaps the perfect example of this craft.
DImitri From Paris has been in huge demand as both a producer and a DJ over the last two decades. His compilations are hugely celebrated and have seen him working with some of the key labels out there, including BBE, Salsoul & Defected, which whom he has an especially close relationship appearing regularly at their Glitterbox parties across the globe.
Fast forward to 2021 and as the scene starts to find it's feet again after a difficult last 18 months Dimitri is in as strong demand today as he has been at any time of his career, both on the production and DJ front. His latest release see's him remixing French born Tokyo based Vantage for FFRR / Warner. Vantage is an artist who has picked up some incredible support over the last couple of years, via the viral success of his tracks 50/50 and I Think I'm In Love with Todd Edwards. He is also an artist who has been heavily influenced by Dimitri From Paris so it's a perfect match of artist and remixer. Dimitri's remix of I Found You, featuring Benjamin Ingrosso, takes the track off in an 80's boogie direction but with a completely contemporary feel.
You can grab Dimitri's Vantage remix from: https://ffrr.lnk.to/IFoundYouDFPRmx
I spoke at length with Dimitri about remixing Vantage, his career and some of his most essential moments including the Playboy Mansions CD and the Chic remixes. We also discussed his favourite own compilations, who his favourite DJ's are to play alongside, as well as some Disco editing tips and lots more.
Dimitri From Paris talks Chic, Playboy Mansions, Le Edits, Vantage and drops some DJ & remix tips
Hi Dimitri, many thanks for talking with us today.
How are things with you?
I'm doing ok despite everything, as good as it gets really.
How has the Pandemic affected you?
How have you found the last 18 months has it been a difficult time for you to be creative?
Not difficult in terms of wellbeing, it was actually not so bad taking a break. Not travelling every week-end allowed me more mind space to be creative actually. I have my studio at home so I was able to work on musical projects during lockdown. It kept me busy and allowed me to do things I was happy with. I was able to jump from one side of my job to the other one.
Now things are starting to pick up a little so it's all about getting back into the rhythm of things. I might try to take things easier; I've learned it doesn't have to be hectic all the time unless you want it to be.
Djing in itself is fun when you are playing music to people. What can be less fun is the travel and arriving in places where you don't know anyone. When you do it a lot taking that difficult thing away feels like you have all that weight off your shoulders.
Now it's down to each and everyone to adjust as they see fit. It's been a terrible thing for many reasons but work wise it taught me to be more creative and to not run after things all the time.
So does that mean we can expect to see slightly less Dimitri gigs going forward?
Possibly, I mean I was already quite choosy and I wasn't' working that much, I was only doing 3 week-ends a month but yes I will be doing more of what I think makes sense. I have always been torn between the studio and playing out and I've enjoyed being in the studio. I cannot be focused in the studio when I'm playing out too much but I'm curious to see how it will pan out. Lots of things are changing; travel is not what it used to be.
I'm hoping that local scenes are going to thrive and clubs are going to be less inclined to rely on guest DJs. That would be a healthy thing for cities to focus on, what they have near them as opposed to flying things around.
It's like everything in this world, we need to think of the future and rely less on importing things and rely more on growing our own. I think growing our own scene is as important as growing our own tomatoes.
What changes if anything would you like to see the scene making as it starts to get itself moving again?
People now rely more on celebrity, hype and fame rather than what a night of music can be. But if you present people with something they are inclined to take it. I think it's down to the clubs and promoters to decide that we are done flying people over every week-end but maybe we fly them over every fortnight or every three months and see how that works. It's a tricky thing because if everyone does it, it will work but if one guy relentlessly books guest DJs everyone else will have to follow. It's time for the industry to get together and think ok what's next and how can we make it work. It's a question of educating the people that it's time to revert back to having a good time rather than who the DJ is. I think it's totally possible, people just want to have a good time.
It's a good time to try things as now a lot of the way things used to be is not the same. Even with Brexit you need a new work permit for the UK so it means extra hassle and extra cost and there are also extra cost to travel with tests for Covid.
From an economy focus it makes much more sense to focus on the local scene but I am already seeing things start up again like the last couple of years never happened. I think it's the perfect time to reflect on what the clubbing industry has become and change a few things.
So have you got a lot of music backed up that you have been working on during lockdown.
Yes I've got the Vantage remix and I have a new release on Le-Edits which is my own label. The next Le-Edits release is with quite a famous Brit Funk act and I am very happy that we have managed to officially license them. I'm also working on remixes for the Canadian label Unidisc which is home to many famous disco and early dance labels like Prelude. Right now I'm working on Hamilton Bohannon's Let's start the dance again. It's a difficult one to work on as it's such DJ favourite but I'm going to try and create a decent version which at least stands beside the original.
Also during lock down we got a few musicians together featuring some of the musicians who had previously been in Cotonete, who I previously did some remixes for, and we recorded two songs with them. It's scheduled for release next spring.
Creating remixes
How long would you say it takes you from accepting a track to work on to being able to send a finished article off to the label.
The average time is at least three weeks to a month. I'm very slow and I get lost in the details. I'm very much a detail freak so it takes me a lot of time. My policy with old disco tracks is to align the BPM as my aim is for people who would not usually play those songs to be able to play them and help to keep the tracks alive in our history. It's a technical process which needs to be done with a very slight hand. Doing that is very time consuming as there are millions of ways of doing it and you can easily do it in a bad way which sterilises the track, so you need to decide how to do it and create a new master for the song. That can take a week or two and after that's done it's down to mixing and getting the sonics right and then it's down to creating a new arrangement so you offer something that is different to what people know.
So it's very time consuming. I'm amazed when people can deliver a remix in a few hours. I'm like, how do they do it?
How do you make sure your music is relevant to a range of music lovers?
I'm from the older generation but at the same time my audience is staying young. So every time I play something to an audience in a club that is young I instantly know if they get it, how long they get it for and what if anything is wrong with it and needs changed in the studio before the track is released. After 35 years it's become a like a second nature to find how to keep constantly up to date for the new crowds and I always want to find that middle ground that keeps both the older crowd and the younger crowd happy.
Vantage Remix
So how did the Vantage remix come together and what did you want to say when you were making that remix.
I really liked the song and the kind of 80's vibe, there was an 80's boogie sample in there. I asked if that was an actual sample from a record and it turned out they had all the parts separate so I could deconstruct the sample as it was heard in the original. I really liked the idea to revert back to what could have been an original version so I decided to take all the filtering and the kind of French touch thing away and focus on trying to bring in the original flavours. What the inspiration was maybe. In the end it became a kind of hybrid thing that is more geared towards a boogie sound but still has a modern flavour. I played a draft a few times to a younger audience and they were going for it so I looking forward to it being released.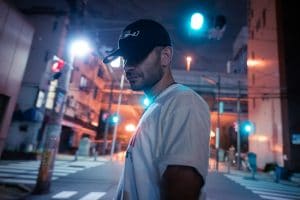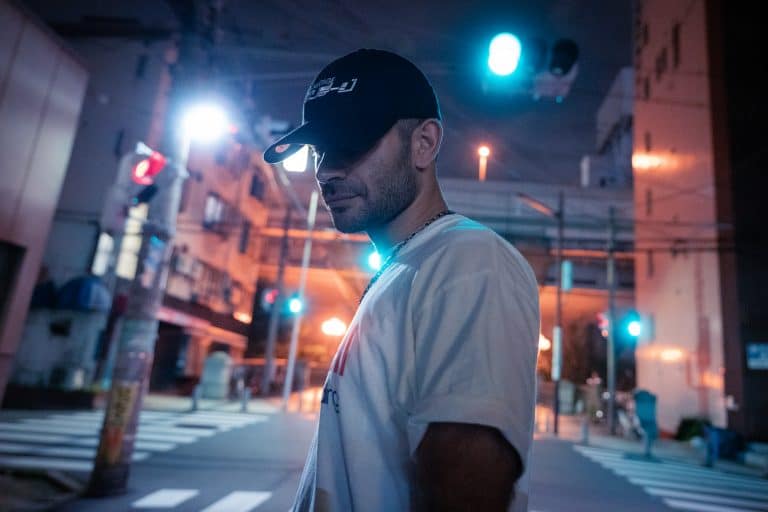 Vantage
Dj techniques
I saw you a few years back at a gig in Edinburgh and it really stuck in my mind as the crowd were really young and I was amazed at just how much they were going for it. You played a lot of really well known edits that night, are you happy to change things up dependent on the crowd you are playing for?
The thing with me is that I really get off on the reaction of the people I am playing for and I always try to offer a programme of music that they will get off with. I can understand people have their sound and want to stick with it, but if I play a couple of tracks I think will go down well and they don't work I feel that I am doing my job wrong because my job is to entertain the people and have people smiling and dancing and having a good time so I will adjust my programme to achieve that. Of course I do it within a framework but it has to be one that I am still happy with. Indeed sometimes I'll play stuff that is more obvious that people know but I still need to pick and choose what is good enough music to entertain the crowd. I don't want to resort to playing the Top 10 but I'll navigate between the most accessible end of my programming and the most underground, if that's a word that means something, depending on the party. As a DJ I need to deliver a good party so for me it's all about the dance-floor. If I want to hear a track that I think is amazing and I can play it within my framework for the night, then I will.
The Playboy Mansions Mix
Probably my first introduction to you, like it might have been for many people, was the Playboy Mansions LP which I think was one of the real sparks which lead to the disco renaissance. Which of your compilation albums would you say you are most proud of that have been instrumental in getting you to where you are in your career?
Some of them I am proud of but they weren't as instrumental as others. As you mentioned the Playboy Mansions album opened lots of doors around the world for me and it did make me understand that if you have a good package then you can try to sneak things inside that people wouldn't usually take if the packaging wasn't that good. I think if it didn't have the name Playboy and the rabbit logo on the cover then the music that was selected probably wasn't what people wanted at the time. Going back to 98/99 it was pretty banging house that was popular from artists like DJ Duke and DJ Sneak. The music on the Playboy album was quite jazzy and noodly for most people to understand but with the design and the hype around it, it let the people accept that it was slightly different to what was accepted at the time.
This really helped me understand that packaging and the way things are presented is really important in how you can carry you musical point across. That's been instrumental for me and it also kind of pre-figured the days of 100% image. Today it's about your Instagram and what you are posting and the music can be secondary to that. For better or worse we have these tools today that we need to use in order to carry our point across. My point is to keep on offering my selection of music that I think is good enough to entertain people and you need to use all the tools available for you to do that.
I think the Playboy Mansions CD taught me that. It wouldn't have been as big with just some random artwork and without a brand. Playboy is pretty much as big as Coca-cola around the world, the rabbit logo is instantly recognisable. That's the entry point and once you have accepted that then you get carried away with the music. So that was probably the most essential release in my career.
From a personal point of view I've done quite a few mix CD's but I'm particularly fond of the In The House of Love compilations that I did with Defected. It was a valentines CD in two parts. We got to clear all the tracks that I wanted for the mix. There were no denials on music that I wanted to include. It's quite diverse, there's a more clubby CD and another that's more downtempo.
Creating an atmosphere
I've seen you play a more downtempo set at Glitterbox where you built up the dancefloor from the start of the night. That first set is such an essential part of the night as it's sets the tempo and the warmth. Do you enjoy those sets where you don't just have to deliver the big anthems?
I understand the dictatorship of uptempo in clubs. I know that people want the energy levels high. When you're guesting as a DJ the energy is usually high but I enjoy when I'm starting an event and it happens quite a lot when I'm guesting for Glitterbox when I open and I play from the first record up to 3am. It allows me a much wider range of music that I can play. When the dancefloor is empty and people are trickling in you can give them in a slower groove and build it up the way you want it. DJing, as in life, is a matter of contrasts, that's why I still try to have a few highs and lows in a set whether it's an opening set or a later set.
What's your preferred length of set?
To be fair I enjoy short sets as I think that's what people want. They want everything to be short, they want songs that are three minutes long and they want everything to change all the time. If you have a DJ on before you, then you cannot play a longer set as the crowd needs the energy to remain high or they will collapse more or less. If I can play in a club where I know the system and I'm comfortable with the settings and the size is right I would rather start and go onto the middle of the night. When I do residencies at XOYO, I will do a few when I start or if it's Glitterbox in a venue I know I'm also happy to start. But if I don't know where I'm going and I have to stick to things I know will work then I would prefer a short set.
Remixing Chic
One of the things that you are also really well known for is the Chic boxset. How did that all come about and are there any other Chic tracks out there you would like to give the Dimitri touch.
It came out totally out of the blue I think in in 2008. I got a call from Warner Brothers who owned the music of Chic, they were doing a four CD anthology and wanted me to remix four Chic tracks. They really liked the approach that I had taken with the Philly sounds albums where I rejuvenated the songs without turning them upside down. So I was quite surprised to get the call but the A&R was a fan and very knowledgeable and he gave me total freedom to choose what tracks I wanted to work on and then to do whatever I wanted to them. Everything got validated by Nile Rodgers so it was a real dream come true. It was quite difficult as those songs are iconic and everyone from knows them and right through several generations. At the same time what I found really interesting was that those songs were never remixed at the time. When the songs came out in the late 70's the 12's that came out for the DJ's just had the album version. So, I set out to do the remixes which I thought were missing which could have been done in the 70's when the 12" was cut.
I did those four and I was playing those a lot, and a couple of them Lost In Music and Thinking Of You started to get quite big in clubs and were getting played a lot by other DJ's. I was playing them a lot at at Glitterbox and Simon Dunmore spoke to me about re-releasing them. The original box set only came out in France so was quite hard to find outside. So when we talked about re-releasing them with the help of Defected we also spoke about doing some more tracks so that it would be an album project and that's how it came out.
If you have the vinyl and the CD you might also notice that the vinyl versions are a little bit more DJ friendly.
As for another one, it needs to be something that the people can understand but I would absolutely love to. It would be a matter of finding the right occasion and the right packaging. So if there's a good concept, I would absolutely do that. For me I love the challenge of taking something that is already great to a different level so that it appeals to both the original fans and also a slightly different crowd.
Dimitri's Remix Tips
You clearly cherish the tracks that you work on. You tend to build outwards and create a lush and warm soundscape around what is brilliant about the original. What would be your tips to our readers who are considering doing their own remixes.
Tips are really personal. I really craft my remixes the way I would want to hear them myself. If there's nothing in a song I can relate to then I just don't do it. The first thing is that you need to like it. If you just take a remix because you think it's good for exposure or you need the money, it's not the best start as you will struggle with it and that struggle will often carry across to the final result meaning that it might not work. So try to work on things that you like, even if it's not going to be released and it's just to play in your own sets. Try to do things you can be proud of. When that remix commission comes from another label, think of what you can bring to it. Can you do something that makes sense. If a label sends you a ballad and wants a disco mix, is it even possible? Probably not so it's best to say it's not for me. If you don't have inspiration right away, chances are you won't get it. So it's all about inspiration. People will see the vibe you can create and if you are inspired it will show.
Not everyone is the same. Some people will want to change something drastically and others will feed off the original material. In my case, if I like the original material there is no reason why I wouldn't keep it. If I only like the vocal, which happens sometimes, I'll change everything around the vocal. It has to make sense. The final result will have the original artist on it and your name and it has to make sense for both.
So I guess it has to be something that both parties have to be proud of?
There's no point just laying yourself all over the original artist. What's the point? Just do your own track.
Le Edits
You have just released a box set for your Le-Edits label which looks and sounds incredible and ties up all of the tracks that you have released over the last few years. I guess before you start anew again. I've been following this on your bandcamp and your socials. The process of getting this one out looked to have been really stressful as I guess you were hit by the process of Brexit and Covid at the same time.
I'm not sure I would do that again, it's still ongoing and it's been problem after problem. The factories are backed up with delays, nothing went smoothly with it. It's so difficult for me to be happy with the result because it's been so painful to get it out that I still don't want to look at it. It's great to hear that people are receiving it and are happy with it despite things being misprinted and for it not to be exactly the way I wanted it to be. But I'm hoping in a few months time I'll be happy with it. For now I'm still dealing with people who haven't received it or who have been overcharged by customs. I need to get over the whole complicated mess behind the scenes. It was supposed to come out February and ended up coming out in July and even when it did come out to get it to the people who ordered it is taking months. The last thing was that Bandcamp couldn't ship to Europe as they didn't have a proper number and people would get charged VAT twice and even when they did get the number after a month, some people still got charged twice so we are having to deal with that and get them refunded. You don't want to hear about those things. You just want to make music and you want it to reach people and then that people are happy with it. Suddenly you are doing customer service which is my choosing as I like to follow everything and reply to the emails because I want the people to be happy. I don't want to let my people down.
I'm just waiting for it to be done, that everyone has got what they bought and then maybe I can sit back and think maybe we did something good.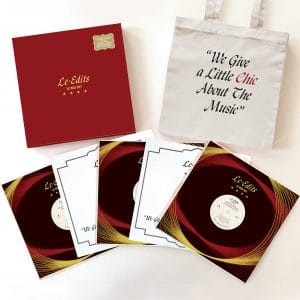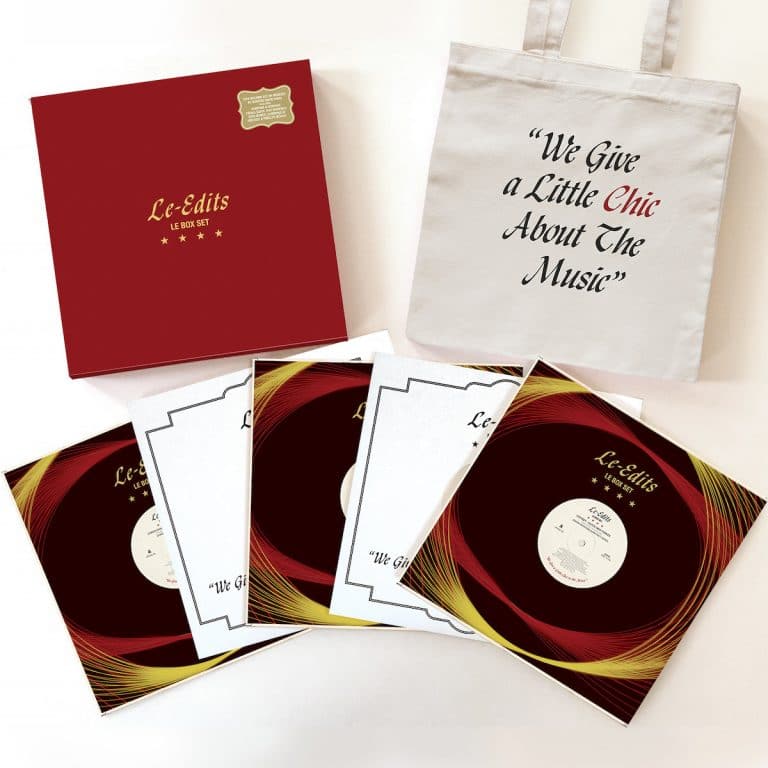 What gigs have you got coming up? Are there any you are really looking for?
I've been back in the UK a lot recently for my XOYO residency and the Defected Festival. I've also got the Brixton Disco Festival coming up and I'm playing in Bournemouth in a really nice club. I'm going back to places I'm quite comfortable with so yes I think it's going to be nice to get back into things and try a few new things if I can.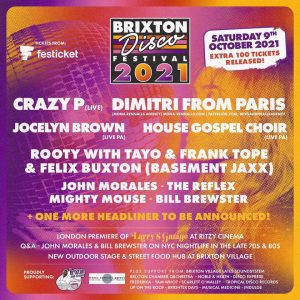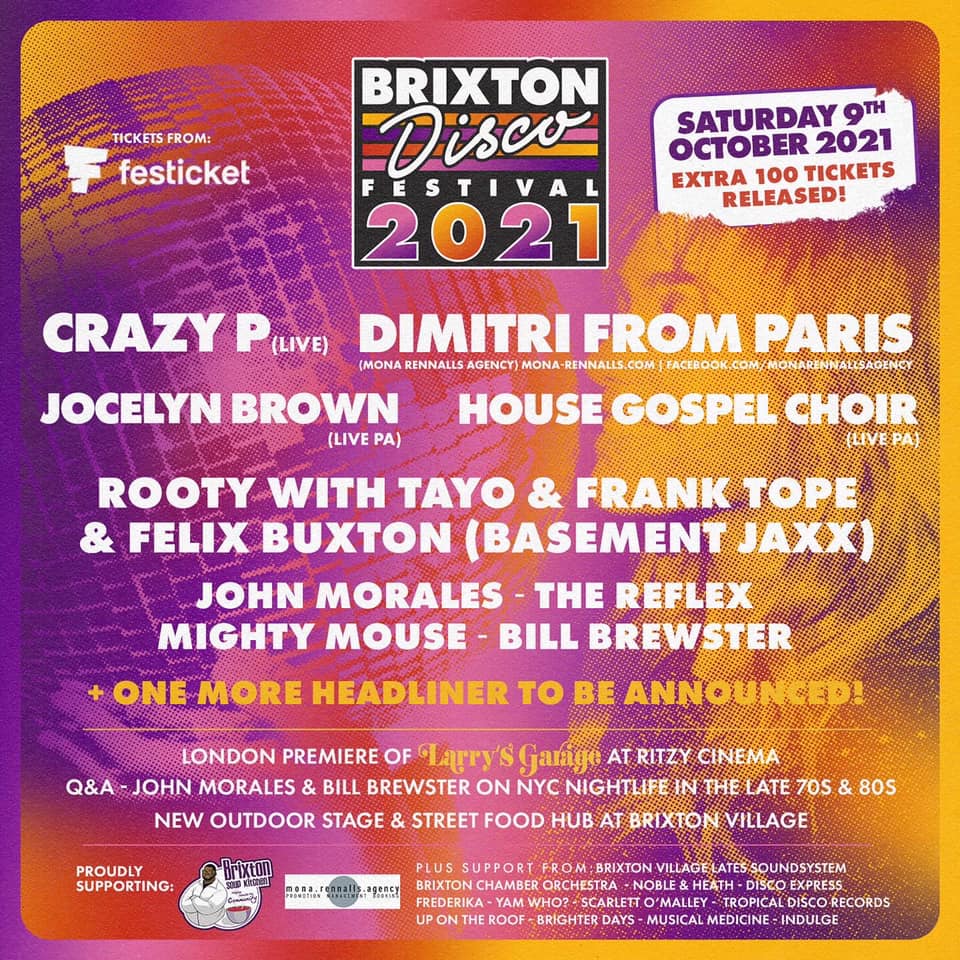 It must be great to have all that new music ready to play out?
One of the things that I missed the most with Covid was that I could not test my remixes and I had to deliver things without seeing how people would react to them. That felt very different to the usual so I am very happy to start testing things again and going back to the studio to fine tune them. I'm really looking forward to getting back to that whole process again.
Dimitri's Favourite DJ's
Who over the years have been your favourite DJ's to play alongside?
That's a good question. It's always difficult as DJ's have our spotlight and we need to make an impression, so it's sometimes difficult. You just have to concentrate on your own set. I do have a real spot spot for Horsemeat Disco. I really like their approach; they manage to play stuff that's not overly obvious and manage to rock the crowd with it. I'm a big fan of Luke Howard.
Other than them there is a guy who has been a long time friend of mine Alex From Tokyo who I'm trying to get to play in the UK a lot more. He's amazing in the sense that he gets people going with stuff that they don't know and that I don't know. He's got that way of carrying across his energy and playing really great music. I never ask about records as much as I ask him and when I play those records they're not as big as when he plays them. He's got that real DJ thing that he can make his music work in a way no-one else can. He played a couple of times with me at XOYO and he played with me at Glitterbox. It's a joy to have him play with me as when he plays before me he's going to set the tone in a way no-one else can. He can bring smiles out in people with music that brings smiles to music minded people in a way no-one else can. No one else plays like him, he's a real character. As a DJ he really makes it work.
That's been a fantastic interview Dimitri, thank you very much for your time today!
You can grab Dimitri's Vantage remix from: https://ffrr.lnk.to/IFoundYouDFPRmx
For more info on Dimitri's Vantage remix please check: 
Vantage Facebook: https://www.facebook.com/Vantagenoise
For more info on Dimitri please check:
Dimitri From Paris Facebook: https://www.facebook.com/DimitriFromParisOfficial/
Dimitri From Paris Soundcloud: https://soundcloud.com/dfp
Dimitri From Paris Instagram: https://www.instagram.com/dimitrifromparisofficial/
Dimitri From Paris Twitter: https://twitter.com/DimitriParis
Dimitri From Paris Bandcamp: https://dimitrifromparis.bandcamp.com/
Dimitri From Paris Spotify: https://open.spotify.com/artist/5Il27M5JXuQLgwDgVrQMgo
To Book Dimitri From Paris: www.mona-rennalls.de
Love this? Check out more on Dimitri From Paris HERE
Like what you hear? To help support LV Online buy us a coffee via Ko-FI. Click HERE
Tags:
Alex From Tokyo
,
Chic
,
Dimitri From Paris
,
disco
,
glitterbox
,
Horsemeat Disco
,
Playboy Mansions
,
Vantage