Faze Action – 7 Tracks Which Massively Influenced Our Career (LV Legends)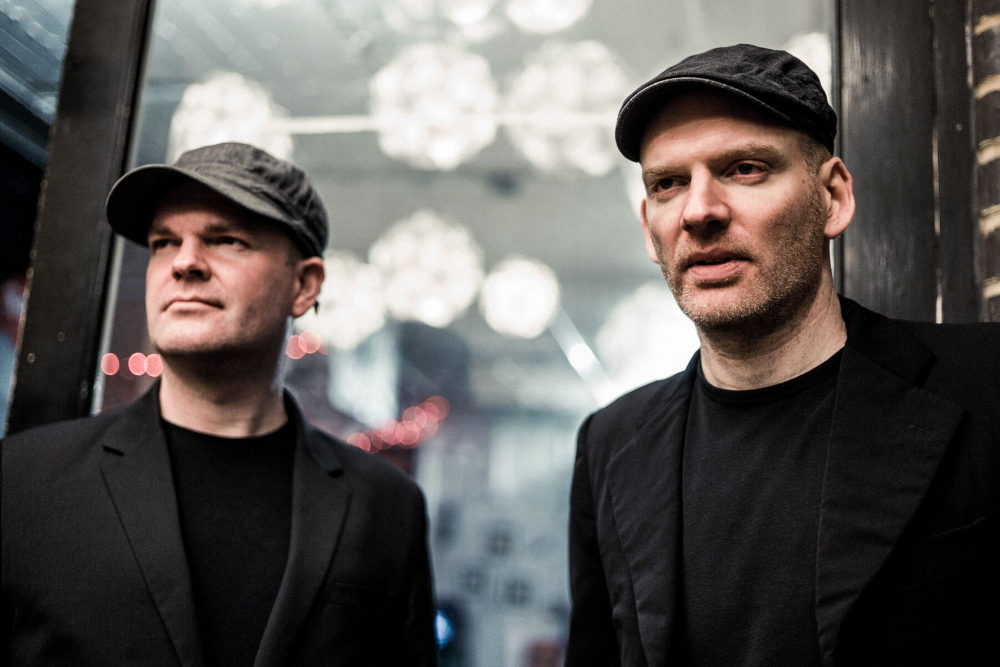 Faze Action – 7 Tracks Which Massively Influenced Our Career (LV Legends)
Brothers Simon & Robin Lee have been a well loved fixture on the electronic scene for the more than two decades as Faze Action. During that time they have built up an unquestionable reputation as an act with incredible attention to detail on the production front and exquisite taste who continually manage to reshape the boundaries of the disco and house scene.
They have been behind five critically acclaimed albums and have built up an extensive discography of EP's, compilations and remixes.
I first discovered them via their brilliant cello led track In the Trees which was released via Nuphonic. It was a key track which would help lay the ground work for the resurgence of UK original disco. The story behind it is included below. It's a track I still play regularly today along with their superb Original Disco Motion which was sampled by Moodymann on his track Music People. It was a track supported by both Francois K and Frankie Knuckles.
Since those nascent days Faze Action have firmly established themselves as hugely in demand and respected artists on the Disco, House and Balearic scene. They are renowned for their love of mixing world music themes into both their productions and DJ sets. They have had an especially fruitful collaboration with Zimbabwean artist Zeke Manyika spawning 3 EP's to date with another in the pipeline. You can check the very tasty Alan Dixon remix of Sununguka from their latest EP below and check out our review via: https://levisiteuronline.com/music/lv-premier-faze-action-zeke-manyika-sununguka-alan-dixon-italo-mix-faze-action-2/
They are also behind the hugely respected (FAR) label, their music has featured numerous times on TV in adverts and on film and they have toured their explosive live show extensively performing at Glastonbury and supporting Groove Armada in the US.
Faze Action are very much an act without whom the disco and house scene would sound quite different. They regularly sculpt wonderfully original tracks which are key in changing the current track of electronic music. They are very much LV legends, as such we asked them to create a timeline of their key tracks of inspiration linked to the their own productions. It's a fascinating list check it below.
Grab Faze Actions latest EP Sununguka from: https://www.juno.co.uk/products/faze-action-sununguka-feat-alan-dixon-remix/766114-01/
Faze Action – 7 Tracks Which Massively Influenced My DJ Career (LV Legends)
1.Powerline – On a Journey
Big track for us from the uk band Powerline originally released on the UK Elite label and then licensed on to Prelude in the US.
Great spaced out Jazz Funk with lovely piano and guitar melodies dubbing in and out over a solid Jazz funk disco track, this blew our minds back in the early to mid 90's and was one of the major tracks to inspire us to make our first 12" Original Disco Motion which was released on Nuphonic back in July 1995 check it out here, it was also the first release on Nuphonic.
2.Faze Action – Original Disco Motion
Around this time Simon was working in a record shop in Soho called Daddy Kools which specialized in Reggae upstairs and downstairs was more House, disco and trip Hop. Simon came across Loose Joints Is it all Over My Face written by Arthur Russell, which we played out in our DJ sets around this time.
3.Loose Joints – Is It all Over My Face
We later found out that Arthur Russell was a cello player and had released an album called 'Another Thought' Heres the single I'm a little Lost.
4. Arthur Russell – Im a Little Lost
As Robin had studied Cello as his first instrument at Goldsmiths university it gave us the idea to fuse a disco rhythm backing track and feature his Cello over the top the result was In The Trees.
5.Faze Action – In the Trees
After "In The Trees " we started listening to more African music and became big fans of Osibissa heres one of our favourite's by them which inspired us and took us in a new Afro disco direction.
6. Osibissa – Fire
Around this time we met African vocalists Zeke Manyika we teamed up with him to create Kariba which was a huge success at the time we then a step further and created a whole live piece band and pretty much toured the world including playing at Glastonbury.
Heres Zeke and Faze Action preforming it live back in 1999.
7. Faze Action – Kariba
We started our own label back in 2006 and started to listen to more Disco which is more on the Electronic tip. Heres an example.
8.LEB – Harmony
Robin managed to score some dramatic strings and we created Stratus Energy.
9.Faze Action – Stratus Energy (Special Disco Mix)
We always like to keep moving and our next inspiration come from the more punk funk new wave arena this led us to Freak for Your Love.
10. Faze Action – Freak for Your Love
Moving on we found ourselves listening to a lot of south African music in particular the late 80's Bubble Gum sound here's a good example of this sound it also has an early proto house sound which we incorporated into our productions.
11.Chicco -Shigomase
After hours of listening to a lot of music like the above track we decided to do a whole project around these influences with Zeke Manyika which made sense as Zeke is from Zimbabwee the first release was Mangwana the 2nd was Kubatana the 3rd is Sununguka and we are working on the 4th one right now.
12. Faze Action – Kubatana
For more info check:
Faze Action Facebook: https://www.facebook.com/FazeAction/
Faze Action Soundcloud: https://soundcloud.com/fazeaction
Tags:
Faze Action