Fouk Present 24 Carrot #2 & LV Selectors Mix 17 with Junktion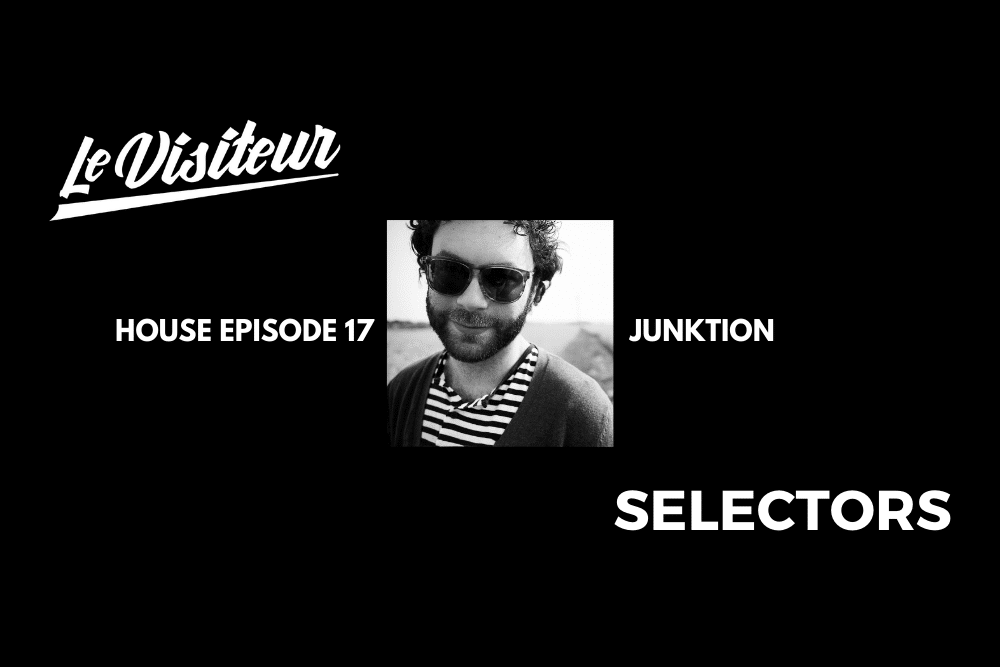 Fouk Present 24 Carrot #2 & LV Selectors Mix 17 with Junktion
Like what you hear? To help support LV Online buy us a coffee via Ko-FI. Click HERE
Fouk's Outplay sub label 24 Carrot is back with another sublime Vinyl EP #2 featuring four extremely tasty tracks, two each from Junktion and Fouk. Finishing the year with a flourish, it's an EP we highly recommend that you check out. You can check out our review HERE. To celebrate the release Junktion put together a brilliant mix for our Selectors series which you can check below.
We also had a quick chat to Daniel and Hans from Fouk about the EP and Junktion's mix. The full mix tracklist is at the bottom of the interview. If you love this mix as much as we do please give it a share over on Soundcloud x
Grab 24 Carrot #2 along with the brilliant EP #1 from: https://www.juno.co.uk/labels/24+Carrot/
Hi there Daniel and Hans
Thanks for taking the time to speak to us today and Hans thanks for putting this ace mix together for us.
Please can you give us the lowdown on the tracks on this EP?
Fouk – Winner Winner
This track started with a project that Hans was working on. He had a loop going which was already leaning towards a disco/afro kind of beat. In a quick jam session the backbone of the track came together. Daniel played the lead part on the Moog Sub Phatty, which has a lot of character due to the high amount of resonance. The fat bassline is also from the Sub Phatty. Yes we love that machine. 😉 Then we started arranging, added more live percussion and doubled the lead with an organ. Btw you'll also find some pitched vocal bits by Hans hehe.
Fouk – Chicken Dinner
We wanted to make a little bit of a throwback track. Sometimes we miss the sound we made 6 years back. Of course we wanted to pull it into 2020, but it's more sample heavy like we did back then. The bassline is a nod to Cat Lady, you could say it's the spiritual follow up.
Junktion – Mustard
(Hans) This one is a bit faster than I usually make them. It started out with the eerie sounding vocal loop I created from a well known sample without it being too obvious. I wanted it to have a mysterious vibe.
The track screamed for a deep bassline and I used Logic's own Retrosynth (love that synth!) for the rolling sub bass. I'm really quite pleased with how it turned out! As for the title, I love mustard, so ehm yeah 😉
Junktion – Smokes
(Hans) I made Smokes almost 3 years ago already. And it took a while to get this one out. We even played it in a radio show on Dutch national radio as Fouk a few years ago. Don't know why, but it ended up being shelved instead of being released. I rediscovered it and tweaked it here and there, so it became part of this EP. It started with the broken beat, with the usual sampling going on here and there. Even sampled a Japanese anime soundtrack, if I remember correctly! The Moog Sub Phatty (again) was used for the 303-like sharp sounding synth, and for a few effects. It's so versatile, I have used it in so many tracks since I got it so many years ago.
What have you got planned for 24 Carrot in 2021?
We haven't got any specific releases planned yet. 24 Carrot is the kind of label that has a more spontaneous character. So far we've only released tracks of our own, but we're open for demos from other artists too. Could also be something which has a totally different vibe than what we do.
The Junktion mix – how does this compare to a club DJ Set? What are the differences?
(Hans) When I make a mix I like to start slower than I would when playing a club set. It's my chance to put in the tracks I really love, but never get to play in clubs. When making a mix I almost approach it as a production, redoing transitions or tweaking it here and there. When playing a club set that's not possible (and for good measure haha) and you really play more in the moment and go with the flow. Which can be a lot more creative at times, more spontaneous.
Are there any artists that you follow for their mixes?
Here are a couple of names we love for their track selection: MCDE, Laurence Guy, Mr. Scruff, Dam Swindle.
Do you have a fav mix by someone else you can highlight?
Makèz Traxsource Live Mix
Love the track selection. Real nice selection of classics and interesting new material. These guys are also very talented producers! (Heist Recordings homies) 😉
Love this? Check out our Disco and House playlists HERE
Fouk Facebook: https://www.facebook.com/justsayfouk/
Fouk Soundcloud: https://soundcloud.com/justsayfouk
Fouk Instagram: https://www.instagram.com/justsayfouk/
Fouk Twitter: https://twitter.com/justsayfouk
Junktion Facebook: https://www.facebook.com/junktionmusic
Junktion Soundcloud: https://soundcloud.com/junktionmusic
Junktion Twitter: https://twitter.com/Junktionmusic
Daniel Leseman Facebook: https://www.facebook.com/danielleseman.artist
Daniel Leseman Soundcloud: http://www.soundcloud.com/danielleseman
Daniel Leseman Twitter: https://twitter.com/3coloursmusic
Outplay Facebook:  https://www.facebook.com/outplayrecords/
Outplay Soundcloud:  https://soundcloud.com/outplay
Outplay Instagram:  https://www.instagram.com/outplayrecords/
Outplay Twitter:  https://twitter.com/outplayrecords
LV Selectors 17 – Junktion – Tracklist
Black Hawks Of Panama – Feel For You (Ron Basejam Remix) [Future Disco]
TCFT – Love Is Only Moments Away (Bias Remix) [So Glad Records]
Intr0Beatz – Solids [Kooley High Records]
Piers Kirwan – Dialog [Boogie Cafe]
Fouk – Chicken Dinner [24 Carrot]
BPlan & Fab_o – Passione Italiana [Caffè Corretto Edits]
Shaka – Hit Me On The Hip [City Fly Records]
Junktion – Just A Disco Thing [unreleased]
Tommy Vicari Jnr – U Move ME (Tiptoes Remix) [Moment Cinetique]
Junktion – Smokes [24 Carrot]
Cutmaster Singh – Acid Agah [Masaala]
Junktion – Mustard [24 Carrot[
Young Pulse – Bobo's Reason [GAMM]
Tags:
24 Carrot
,
fouk
,
house music
,
Junktion
,
outplay