LV Premier – Theon Bower – Sour Candy [The Disco Express]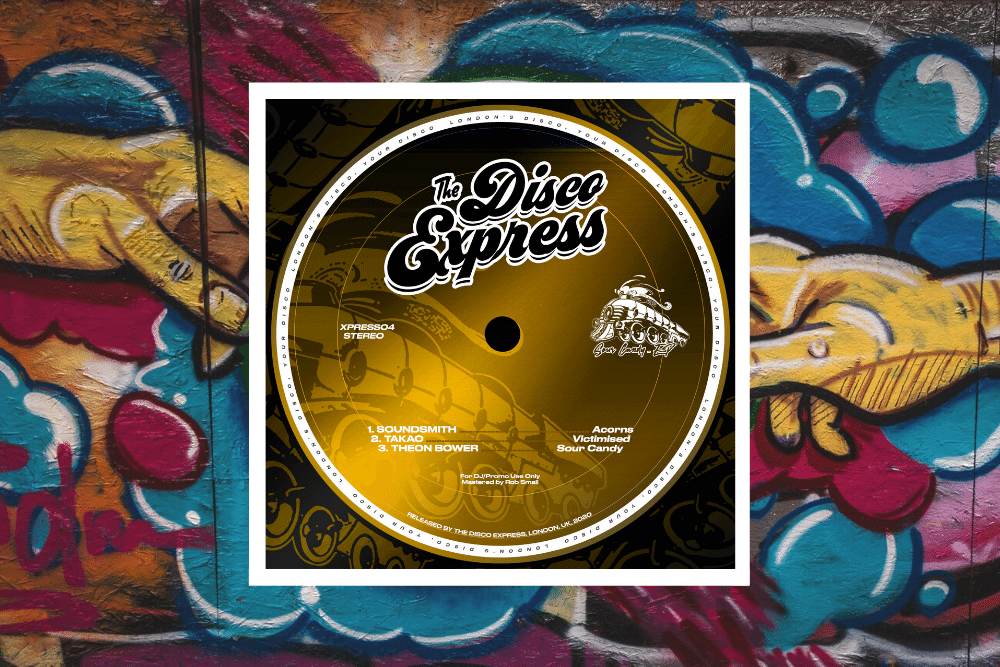 LV Premier – Theon Bower – Sour Candy [The Disco Express]
Like what you hear? To help support LV Online buy us a coffee via Ko-FI. Click HERE
The Disco Express continue their golden launch run with the fierce Sour Candy EP, their fourth EP in as many months. It's packed with another fine selection of disco goodness from Soundsmith, Takao and our premier today, the energy packed Sour Candy from Theon Bower.
Soundsmith's Acorns is a deep groove of a track, looped up vocals, smooth percussion lines and multiple guitar licks all build together for a track which is packed with dancefloor funk.
Takao's Victimised also keeps things nice and deep, breaking out the disco flute and some well known but sympathetically used vocals for what is a really classy track all round.
Theon Bower's Sour Candy meanwhile turns the energy dial up to 11 merging brass licks with a powerful bassline to huge effect. It's a track which builds beautifully through to the introduction of the every so hooky vocal midway through which tops off the whole track perfectly.
The Disco Express is most definitely one of the stand-out new disco labels of the year so we are looking forward to big things in 2021.
Grab the EP from: https://thediscoexpress.bandcamp.com/album/sour-candy-ep
Love this? Check out our Disco and House playlists HERE
For more info check:
The Disco Express Facebook: https://www.facebook.com/thediscoexpress/
The Disco Express Soundcloud: https://www.facebook.com/thediscoexpress/
The Disco Express Instagram: https://www.instagram.com/thediscoexpress/
Theon Bower Facebook: https://www.facebook.com/theonbowerdj
Theon Bower Soundcloud: https://soundcloud.com/theonbower
Theon Bower Instagram: https://www.instagram.com/theonbowerdj/
Tags:
disco
,
Soundsmith
,
Takao
,
The Disco Express
,
Theon Bower