Jacques Renault Talks New Release Sky Islands, Let's Play House, 90's Chicago House, Gramaphone Records & Brookyln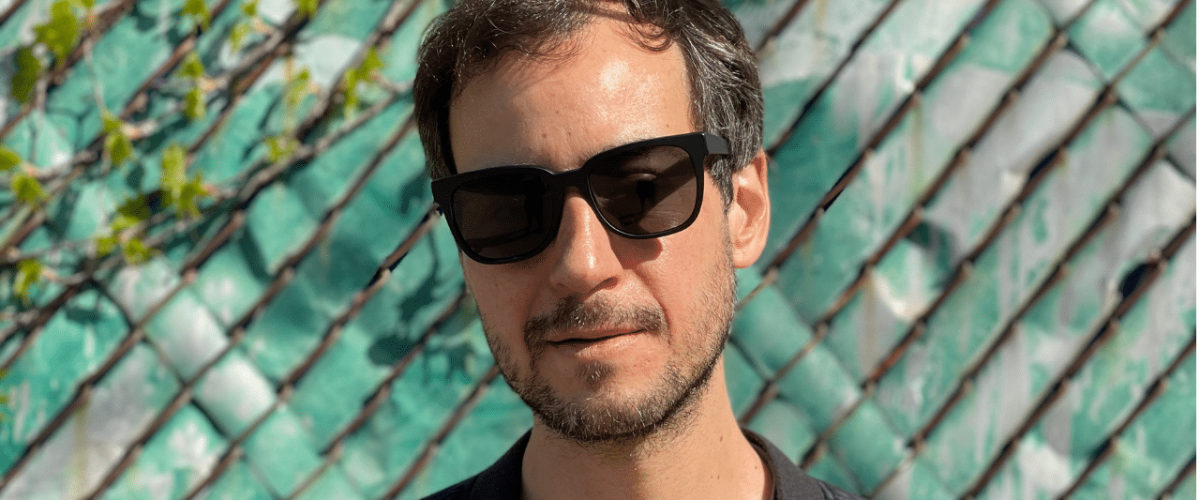 Jacques Renault Talks New Release Sky Islands, Let's Play House, 90's Chicago House, Gramaphone Records & Brookyln
Like what you hear? To help support LV Online buy us a coffee via Ko-FI. Click HERE
An interview by the Insider for Le Visiteur
Jacques Renault is behind the Let's Play House record label and parties in Brooklyn. A hugely respected producer in his own right he has released with Razor-N-Tape, Stamp Records, Boogie Cafe, Shall Not Fade and many more brilliant labels as well as, of course, Let's Play House. He is renowned for crafting undeniably cool underground disco but with a distinct fill-the-floor party edge.
His latest project is Sky Islands, a 23 track album cut up across two sides of a 12″ all perfectly segued with each track running at approximately a minute in duration. Jacques created all the tracks in full then cut them back into a megamix of sorts of his own material. It's a release which stands out against everything else around it for the pure audacity of the concept. A great listening experience it's also a great DJ tool for when you need to nip off the bar to replenish those drinks. We premiered part of the LP HERE
The Insider spoke to Jacques in depth about his career, his time in Chicago and Washington and his home base Brooklyn as well as about his label Let's Play House.
It's great to talk to you today Jacques. How have you been keeping this last 18 months? How have you spent the time?
The birth of our daughter has made this an epic year. She was born in April of 2020 so in the beginning of when we didn't know what Covid was bringing to all of us. It was sort of a "blessing in disguise" being able to spend so much time together as a family of three. But it wouldn't have been any different, I couldn't imagine working while all this was happening with her. All our plans didn't work out (like everyone else) and we hardly saw any family or friends for months, but we are slowly seeing them now, so life is somewhat more normal. Safety is our biggest concern so it's weird easing into things again now that we're vaccinated but still cautious for obvious reasons.
Have you managed to stay musically motivated?
I have, when time permits. I tend to have a few hours to work on music in the evening or an afternoon but always listen to music throughout the day.
You live in Brooklyn now, right?
Yes, coming up on 20 years now.
I know that you came originally from Washington. I often see the punk movement mentioned in your early years. Who were the bands you were into growing up?
I started going to shows at an early age and those first ones were all hardcore or punk shows. The Dischord catalog was sort of my bible and I quickly caught on to all the other current bands that you learn about from going out to all the benefit and venue shows. Fugazi was the big one but The Make-Up and all the bands that circled around them were my favorites. I'm too young to have seen Nation of Ulysses but their albums were an inspiration in particular.
You played classical strings in your early years, right?
I started playing the violin at the age of four and continued with the viola up until music school. I also played the trumpet so there has always been jazz in my life too. In high school I bought guitars, basses, and drums so I had my own set up in the basement of my mom's house. I worked often to save and buy gear and records to be the punk band I wanted to be. Then in 1997 I sold my guitars for two turntables and a mixer.
When you were in Chicago, you got involved on the dance scene. Where were you going? Who were the DJ's you were listening to at that time? What were the clubs?
In D.C. I went out to the "Cold Rice" night @ Kaffa House that pretty much exposed me to DJing, and I immediately fell for jungle/drum n bass. It was a reggae club with a proper system but on Wednesday night this was a bit different. Band people that were DJs. Anyways, I started buying mostly those 12-inches to try DJing and got into disco / house and other genres from going out in Chicago. Gramaphone was very central to meeting other DJs and hearing about club nights so after the rave scene faded away, I started going out to hear DJs like Derrick Carter, Michael Serafini and Josh Werner as well as drum n bass nights like Brockout with DJ Slant, Phantom 45, and MC Blackeye. I never played there but did a guest slot on a Wednesday @ Big Wig when my Canvas 12-inch came out with Temulent. I've been back since but that was my last DJ gig in Chicago before I moved to Brooklyn.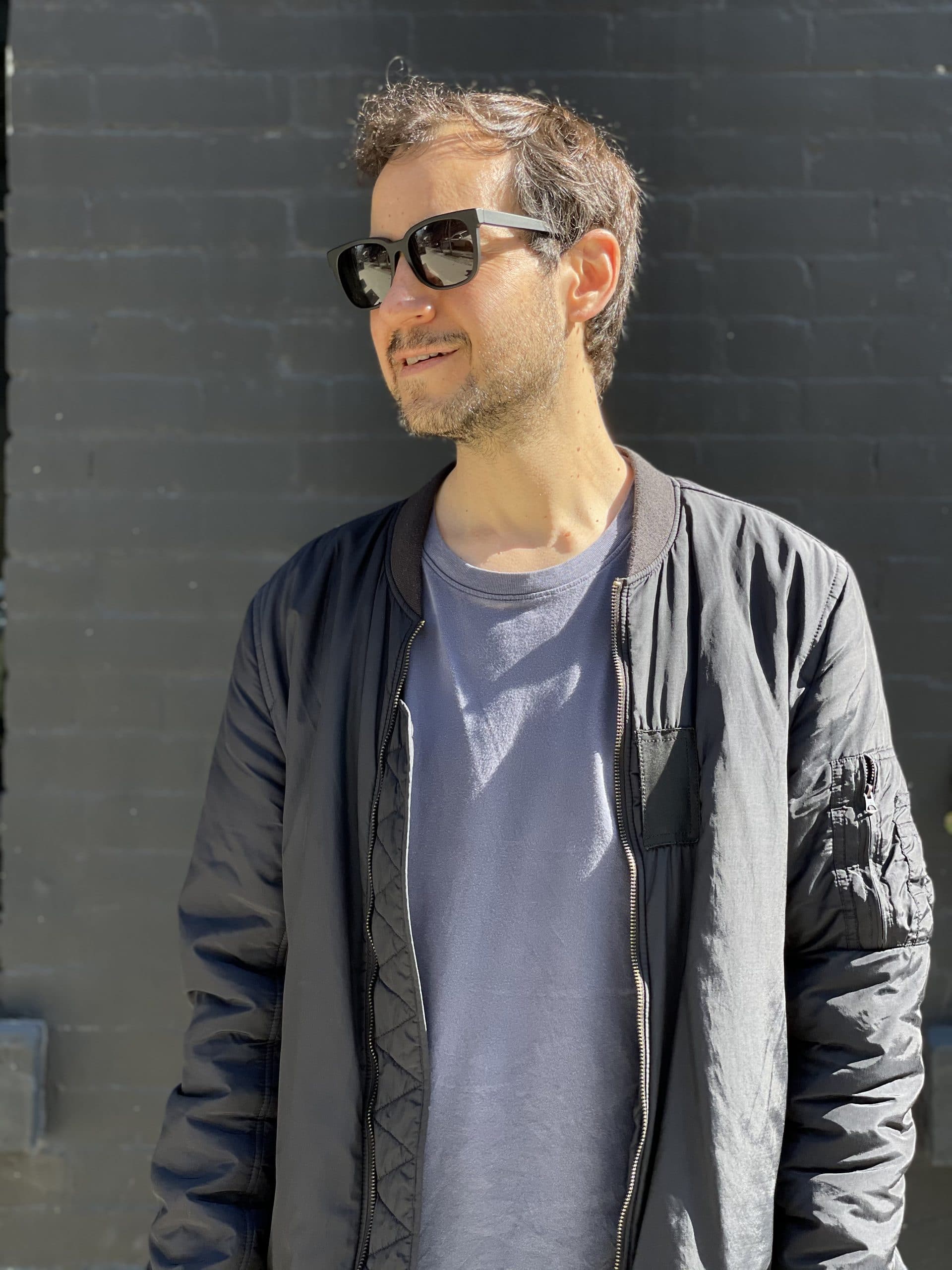 Jacques Renault
You had a residency playing drum n bass, right? When I think of drum n bass, I always think it's a UK thing, but the scene was going strong in 90s Chicago yeh?
Yes, it was pretty big in Chicago but still small. There were few nights, and I had a few short-lived residencies including one at SmartBar on a Monday night with Justin Corbett and Sherwin Ovid. It was fun but tough so there were other nights we did too. Honestly, the one offs, and parties were the ones I remember the most.
You were working for Gramaphone Records. What were the styles you were buying in? Can you remember few key titles?
I was the drum n bass buyer after Justin Corbett left and I loved the job. I kept a tight and selective stock of classics and recents. I was into Marcus Intalex, Calibre, V recordings and the "smoother" or older stuff but still was into Ed Rush & Optical, Total Science and darker things. Renegade Hardware and True Playaz were big sellers as well as any white label. All my money went back into buying records at the shop and at that time I was buying mostly disco and house from the new and used section. Michael had to remind me sometimes what I was there to do!
Being in Chicago, must have had a lot of faces in the shop. Who were some of the heads that came in?
Oh everyone came in: Common, Ron Carroll, Mazi, Mark Grant, tourists and DJs visiting from out of town. Regulars like you and me. Derrick Carter I remember the most, he was always sweet to me and had an uplifting spirit. Not like a lot of others, there was a competitive tone going around in the shop you would pick up on. Simply because you wanted the new shit first! I was just the new kid. I remember ringing up Robert Owens and being a little starstruck. He was sweet and we had an awkward handshake. I was 21 so what do you expect?
Why do you think Chicago House is a genre in itself? What was it about the city and its productions that made it stand out from the rest?
It was a big scene and clubs were huge and DJs were good. A lot of DJs were excellent. Parties and names of proper party makers that didn't make records and I still remember those because the sound really generated people to notice. The lifestyle was real and felt like you just had to know where to go. I respected that and I kept my ears open to hear what people were up to. It didn't matter what headline DJ you had, if the place wasn't right people didn't care or go. I remember people complaining like we paid such and such for such and such and nobody came. Nobody cared because it wasn't at the right spot. You don't just set up where you think it'll happen you do it where you know it'll happen. Nuthin new.
How do you think it compared to the New York sound of that time?
Similar but different and I didn't go out in NYC until I moved there in 2002 so I can't compare so well. It was weird to be honest, places were smaller, and I went to only a handful of DJ nights at places like APT or Lit Lounge and that was completely different from some of the mega clubs I had been exposed to. "No Dancing" signs were on the walls. There were the smaller spots that I liked and felt more comfortable with that kinda ignored these policies. Plant Bar had a red light to tell the DJ to stop playing "dance music" for example. Basements like Happy Ending or 205 Club were where it was at. Or even Tribeca Grand Hotel had fantastic parties. Disco wasn't exactly big headliner 1000 capacity ticket sales places. I didn't really want to go those places at the time either. Eventually it all happened, and I was happy to go! Studio B and Output were big steps in Brooklyn and of course Nowadays, Elsewhere and my favorite Good Room.
When you landed in New York, did you walk straight into gigs? You must have had connects from Chicago, right?
Not at all, I started from the ground up. I moved working as a set designer and bought records after work. I tried to keep up with new / old things and went to a different record shop a day and made friends. I became friends with a few fellow DJs and played radio shows and got my bigger breaks with Max Wowch and Vito of The Rapture playing parties which led to other spots picking up on how and what I played. More one offs and feel-good things in the LES or whatever. This was when MySpace and Friendster was around and not yet Facebook, but I'd connect and get people to go out online and by making flyers, too.
What was your first residency in NY city?
Happy Ending on Thursdays. A lot of friends had residencies at the club like The Rapture, Andrew Potter, Max Pask and Marcos Cabral.
How did you start to get global gigs? Was that with an agent? Did you have your own contacts?
That happened kinda by chance and around my Rekids / DFA split release "Brooklyn Club Jam" which I made with Marcos Cabral. We were a duo called "Runaway" and made originals and a lot of remixes. We started our own label called "On the Prowl" too. I was speaking to agents about bookings for my own nights so when Ali Tillet hit me up about a touring act of his looking for a gig in NYC I wrote back, hey I have a few records out maybe you'd want to work with us?! And we did.
Is there somewhere in the world that you played that was a particularly memorable?
Hmmmmm being on a boat playing records has my most memorable moments, I'm lucky to have experienced that a few times. It's a funny question but you know that. I mean festivals are pretty amazing to me, Fabric and Panorama Bar was / is important for any DJ. Playing your tune at P bar and they open the shades so light comes in? Can't forget that, either. 205 Club with Justin Miller is a residency I think of often, it was a unique time for us. All those are memorable and there are plenty of forgettable ones too but that kinda goes without saying. I'd like to play more during the daytime, I feel freer to play different things and the energy is lighter. I just want to play jazz and disco these days, maybe that's why?
How did you enjoy playing at Plastic People in London? What was the vibe?
That was a place! I played there twice, once opening for Dixon and another with NYC bud Justin Miller. A basement with incredible intimate sound, my kinda place. People that went for the sound, the crowd, and the music – of course. No obnoxious bells and whistles, just the right bells and whistles. Heady but in not-so-heady way, does that make sense? I play at Nightmoves here in Brooklyn and the crowd reminds me of there. It's not about the latest this-or-that and what your name is, you go there because you know it'll be good dancing music. If I want to go out, I go to places like that because no matter who is playing, I know I want to be there.
Sadly, the venue is now gone. People talked about the sound system in the club being great. Do you remember it being particularly good?
I do, stand out for sure. Intimidating by looks but not hurtful or too loud. Tuned right. Why there can't be more like that spot remains a mystery that us "nerds" will never solve.
What was your first foray as a producer? Your first release?
My first production was a drum n bass record with Temulent in 2002. It wasn't until Runaway "Shadows / Ain't Afraid to Beg" on Wurst in 2007 that I had a record out that's my sound I grew into.
You've put out music on just about every cool label there is! What would you say was your biggest ever track?
Thank you for saying that! "Brooklyn Club Jam" with Marcos I think is my biggest tune, but most people know me from my Midnight Magic remix. Who's to say anyways? I like all the records I've worked on, originals, remixes, edits – I put all I've got into each release. I want to play what I make, and I want others to play it, too! Having a physical piece of my music is a huge perk of this game. I'm more honored that people want to release music from me.
Your label On the Prowl with Marco Cabral, what's happening with label Is it still active?
We haven't worked on new music or done anything with the label in a few years but most recently we made a Bandcamp page with all our OTP releases on it. We're still good friends that stay in touch, we're both married and fathers living in different cities and see each other from time to time. He's still doing his own thing for years releasing on L.I.E.S, Trilogy Tapes and his own Chemotex label to name a few. Who knows, maybe there'll be a reunion someday ha.
You started the warehouse party Let's Play House in 2010 with Nik Mercer. Do you guys go back a long way?
Nik and I met and hit it off from the start. He had moved to Brooklyn with his girlfriend, and we started hangin' out and became best of friends. Looking back that hasn't happened to me often so the chemistry was right. He was the editor of Anthem magazine and wasn't a DJ or a producer but knew everything about what it meant to be involved with it. Maybe it was the joy of organizing and throwing a party or running a record label, everything under the umbrella is something he wanted to do. He's become more of a brother than anything else, some things don't have to be said to be understood.
Can you remember the first party? Who played?
We had more than a few one-offs that I'd call our first party but our biggest dive with Let's Play House was our first warehouse party with Morgan Geist, DJ Spun, Farika Joyce and myself at 285 Kent (1st venue by John Barclay & friends that after this venue ended, he started Bossa Nova Civic Club). It was their opening night, and it was the middle of the summer, and it was packed, sweaty, bumpin, all your friends were there, and I'll never forget it. I wish I could do that all over again, but it just wouldn't be the same.
You brought a lot of UK acts over. Horse Meat Disco crew must have been fun! What was the night like?
Yes, we have and yes it was! We have quite the list of guests. I should compile that list ha. Tiger & Woods where are most frequent out of town guests by chance, something like eight times or something? Plenty of big names that venues or other promoters had us involved with as well so it's pretty neat to look back at it all now.
Pre Covid, was the party still going strong? Do you have plans to put on a night again soon?
We were planning an event with The Emperor Machine @ Good Room that we unfortunately had to cancel because of Covid. The nights were going but a bit different since Nik moved to San Francisco so we were in different cities. He's doing parties in Los Angeles now, but we have not worked on any events together here in New York. We'll see how this all comes together and what we have time for.
LPH the label, came about in 2011. Looking through your discography I remember the Toby Tobias release back in 2012. Toby is a unique talent on the scene here in London. A maverick producer who has put out some genius productions. Would you say it has been part of the mission of the label to find this sort of producer?
Things with the label happened organically. It started with a Runaway release with remixes from Slow Hands, Soft Rocks and Beautiful Swimmers. Nik and James Friedman (Throne of Blood Records) were gathering producer friends as well as receiving demos, so it all developed pretty naturally. We'd hit up producers we like as well as ask guests of the parties to do a record or a remix, so it continued to grow and grow. Toby is someone I've always admired; I was so stoked to meet and play with him my first time at Fabric for a Rekids night. Excellent producer, proud of the music we released with him.
Felix Dickinson and Jamie Reads – Mistaken Identity in 2016, again another awesome duo. Did they come to you with the music do you remember?
Awesome duo, Felix actually hit us up and sent us the release, so we jumped on that. Another producer / DJ I look up to and was lucky to meet.
Coming on to your current release on the label – your own Sky Islands album. It's a very refreshing project in its production, the concept, how you have packaged it. How did the idea come about?
Excellent to hear this, thank you! Nik and I chatted about different ideas with short tracks for a bit, but it all came together this past year. For a few months I was working on music finishing at least a tune a day, so I had plenty of new music to share. Record Store Day proposals came up with our distributor, so Nik and I started bouncing ideas around and then voilà this was born. I admired these Big Apple medley mixes that were hits of the 80's mixed and always thought it would be cool to megamix my own tracks. It felt weird to shrink my music down to around a minute in length but layering them making this about the mix made sense. Sort of like a DJ radio mix or a battle record or whatever you think it is. I wanted to squeeze in as many as I could, so it started at "let's do 100!" and eventually came down to the 23 we landed on. The process of figuring out how to make it flow like an album was the challenge but still totally fun and I wanted to work on this project with Nik to make it happen. I'm quite happy with how it turned out in the end and that's part of what it's all about. It's for anywhere, any space, any time.
Was it your intention for it to be a tricky one for DJs to use?
Not at all, this is an album for everyone to enjoy in the club or at home or on the go. I'd like for the listener to hear as much of it as they'd like! Not trying to be tricky but yeah, it's not your everyday DJ record. You can play the whole side in the club or whatever bit you want, it's up to the DJ to decide. We will release a 12-inch of six extended full-length versions as well as the rest on DSPs. Have to think that some DJs would like em to be longer and while you can make loops, I did spend the time to make these to be played in full, too.
As a DJ, how do you go about sourcing new music?
Record stores are still my favorite place of discovery. I don't get to go as often so I have a few online shops I dig at and frequently buy from. Bandcamp is another favorite and promos are still kind, I appreciate people sharing their music with me. I listen to DJ mixes more than ever, frequently to The Lot Radio and other DJs I like that share their new ones. There's so much out there so you can't hear everything. I have WBGO on at home all day, jazz DJs keep things interesting and then it helps rediscover my own records. Digging through your own records at home is still the best.
Who are you into at the moment?
Hmmmm, I like these new Space Grapes records, fun disco jams. New labels always grab my attention but these two in particular are quite special.
Are you a big Spotify user? What impact do you think Spotify has had on the underground dance scene positive or negative?
I wasn't for a long time but now I use it and build playlists which I like. I think it's positive for music, streams are important because people use this app (among others) all the time. I get it. I hope my audience isn't only DJs I want everyone to hear what I make or what our label puts out! Vinyl isn't the only answer but a preference. I want people to hear my music on any platform. I like to have physical but can't have it all so if I can listen to new and old things online I will. I still have Youtube tabs up to fifty on my browser but now I can put them on a playlist? I'll do that instead.
If you weren't doing what you do now Jacques, what do you think you would have been?
Good question for this moment but I honestly can't imagine doing anything else.
What's the best piece of advice anyone has ever given you?
People have given me some solid advice over the years but I thought I'd share something I saved that Reggie Jackson told to Cal Ripkin Jr. – "Just know what you know you can do, not what everybody else tells you to do."
What other projects do you have in the pipeline?
I have a new Stamp 12-inch out soon, as well as a 12-inch on Soul Clap's Gator Boots, a 12-inch EP on Neighboursoul Rhythms, and an edit on an upcoming Hamam House 12-inch. Nik & I also have new Let's Play House and Schatzi releases in the pipeline! There's always more stuff that's too soon to share, that's why we keep doing this right?
We really appreciate your time. Thank you, Jacques Renault!
Of course and thank you for having me!
Grab the release via: https://www.juno.co.uk/products/jacques-renault-sky-islands-record-store-day/822663-01
For more info check:
Jacques Renault Facebook: https://www.facebook.com/JacquesRunaway
Jacques Renault Soundcloud: https://soundcloud.com/jacquesrenault
Jacques Renault Instagram: https://www.instagram.com/jacquesrenault
Jacques Renault Twitter: https://twitter.com/JacquesRenault
Let's Play House US Facebook: https://www.facebook.com/letsplayhouse
Let's Play House US Soundcloud: https://soundcloud.com/lphnyc
Let's Play House US Instagram: https://www.instagram.com/lph.intl
Let's Play House US Twitter: https://twitter.com/lphnyc
Tags:
Brooklyn
,
Jacques Renault
,
Let's Play House