Makèz Go Track By Track On Stunning New Album City Of All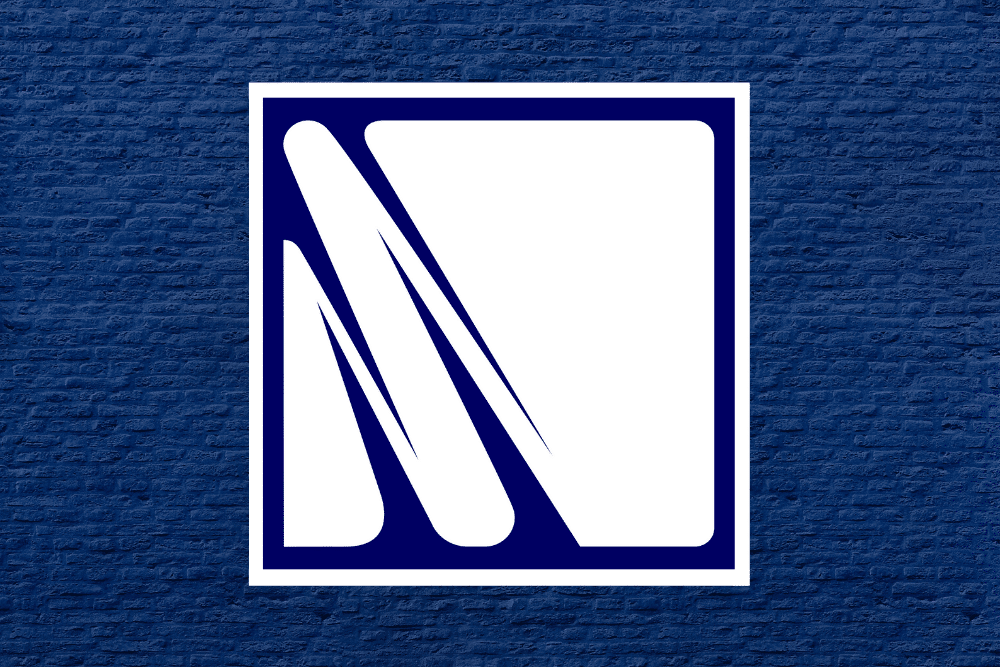 Makèz Go Track By Track On Stunning New Album City Of All
Young stars Makèz bounced into the studio of Dam Swindle with their demos at the tender age of 17. Fast forward a few years and here they are with their debut album out on Heist. Their first release, 'Different Planets', scored the attention of Seth Troxler and Chez Damier so clearly something special was cooking. These Amsterdam natives, still in their the 20s, are a fresh new outfit whose remarkable production skill shows a level of knowledge and sophistication far beyond their years. This album elegantly spans genres, effortlessly skipping from jazz-funk to soul to highly credible dancefloor worthy house. Highlights include 'Looking Up' feat. Alysha Joy of Melbourne's 30/70 fame, and 'Not So Different' with LYMA on vocals and a touch of the Anderson Paaks. More floor focused high points are the funk-fueled 'Roselane' with fellow Dam brothers and Heist family Fouk. But the track that really steals the show is 'Feel the Same'. This is four to the floor house which will tear any dancefloor apart when it drops. 'City Of All' explicitly showcases the skill of this extraordinarily talented, destined for the big time young duo. Makèz take us through the album track by track.
City Of All track By Track
The Entrance
'The Entrance' was the first track made during our writers camp in a forest in Holland. For two weeks we created songs freely, experimented with different sounds and production techniques, and invited friends over. This period of time led to the backbone of what would become our debut album, 'City of All'. In the first seconds of the track, you'll hear us walking into our studio cabin. Not much later, Jonathan Szegedi takes over with live drums and the mood is set. So, come on in, grab a drink and feel at home.
Not So Different
The instrumental track started quite ravey, with distorted kick drums and a heavy sub bass. But the moment we started sampling an electric piano, the energy of the track completely shifted. It is this contrast of the sturdy bottom part, and the swinging top that we love… To us, the vocals of LYMA really complete this piece: 'Not so Different' became a real song, instead of a house track. Not only the earlier named musical layers contradict. As musicians, we originate from house music, and LYMA comes from the R&B and pop side of the spectrum. Eventually, we also found each other through the theme of the song: Don't be a stranger, we're more alike than we sometimes believe. Let's focus on the similarities, instead of the differences.
City of All
We love the feelings of togetherness that 'city of all' evokes. This is our take on orchestral disco. The groove starts, chords come in and energy rises. To add extra character to the late 70's theme, our friend Ties Delen played both a synthesizer-, and clave keyboard solo.
Sonder
We like to approach music productions intuitively, without computer screen distractions. For this track too, we got rid of the grid and focussed on groove elements. This resulted in a somewhat awkward beat that's supported by detuned synths, piano's and a guitar. Overall it gives the track a strange, yet comforting feeling. The word 'Sonder', stands for the realization that each random passerby is living a life as vivid and complex as our own. We think it is important to realize this every now and then, in order to stay kind and compassionate.
Gonna Getya
This is one of our favorite tracks to play in clubs. It came together by just recording a jam of a bass synth out of Spectrasonics 'Trilian' instrument (producers tip!). We will never forget the weird faces the funk of this track gave us while producing. The wonky bass groove and screaming hammond-organ are dancing around tight drum rhythms. We tried quantizing these elements, but immediately felt like that was not the way to go. Life often seems to develop in its own intangible way, and so did this track. Check more on Gonna Getya HERE
Orbit
Letting go of structures, sometimes opens up the mind for new insights. This approach was used to create this tune: we went all out with our hardware instruments and effects! Almost every piece of gear in our studio plays a part in this composition. One of the characteristics of this track is the syncopated triplet groove, working together with a vivid prophet bassline. As in many of our tracks, if we'd try to quantize the notes, the groove would be absolutely gone.
Looking Up
Allysha Joy was on our radar for quite some time. We thought the instrumental for 'Looking Up' would be a perfect match for her. The composition permitted Allysha to go wild on melodies and swing, which is exactly what she did, and what we love about her style. The song embodies Allysha's note to herself and the world around her, to keep up the good spirit in strange times. We hope this jazzy collaboration provides you a smile, and a sense of freedom.
Feel The Same
Our four-to-the-floor party tool for this summer. For this track, we got inspired by a DJ-set we played before Dam Swindle, at de Marktkantine in Amsterdam. After that night, we went straight into the studio. Kees layed down some drums, and Willem played some warm piano chords. We sampled screaming vocals and recorded steady hi-hats. Before we knew it, the track's foundation was there. We actually just played 'Feel the Same' at Amsterdam's historical venue 'Paradiso', which gave us goosebumps! Hope it makes you dance as well.
Roselane
Distorted dance floor business together with our friends of Fouk! 'Roselane' is named after 'Rozenlaantje', the street where our studio cabin was located. Looking back to the creative process, we used the Strymon Deco tape saturation on almost every instrument. There was a moment where Fouk asked us if the track wasn't getting a bit too rough by this Deco distortion… Is there such a thing?
Returning
Returning describes the feeling of tuning in with ourselves, after hectic times. It is about the struggle of coming at ease in a world full of noise. We reflect this in music through the warm and soothing rhodes chords that calm the more energetic break-beat rhythms and a busy bass arpeggio. The idea of 'returning' is furthermore empowered by field recordings from the train we take to visit our parents, near the beach and nature in Holland.
Humming Harmonies
A tune for you to chill in the morning, and Kerri Chandler's favorite pick of our album. 'Humming Harmonies' makes us travel to Lyma's hometown 'Bemelen' in Limburg, the south of Holland. The singer describes a scenery full of hills and nature, and all feelings that arise around this peaceful place.
Bent with Funk
This one is less peaceful. It was late at night in the studio cabin and we had quite some beers already… So, it felt like the perfect moment to make a heavy house record, one for the warehouse moments. Of course, Kees made sure the overdrive effects and tape saturations were well-involved again.
Encounters
Encounters envisions the beauty of coincidences. It's an ambient calling, about the spark that occurs when like-minded individuals cross paths. The song celebrates the new memories that will follow from these moments. These dynamic events are reflected through the chordal modulations you'll hear. With this album outro, we wish for you to continue in your flow, and receive some magic on your path.
Grab the album on digital from: https://makez.bandcamp.com/album/city-of-all
And on vinyl from: https://www.juno.co.uk/products/makez-city-of-all/833169-01/
For more info please check:
Makèz Facebook: https://www.facebook.com/wearemakez
Makèz Soundcloud: https://soundcloud.com/wearemakez
Makèz Instagram: https://www.instagram.com/wearemakez/
Heist Facebook: https://www.facebook.com/HeistRecordings/
Heist Soundcloud: https://soundcloud.com/heistrecordings
Heist Instagram: https://www.instagram.com/heistrecordings
Heist Twitter: https://twitter.com/HeistRecordings
Tags:
Deep House
,
Heist Recordings
,
Makèz