Le Visiteur selects – Bandcamp Edits Heat – Curated by Mister T. Records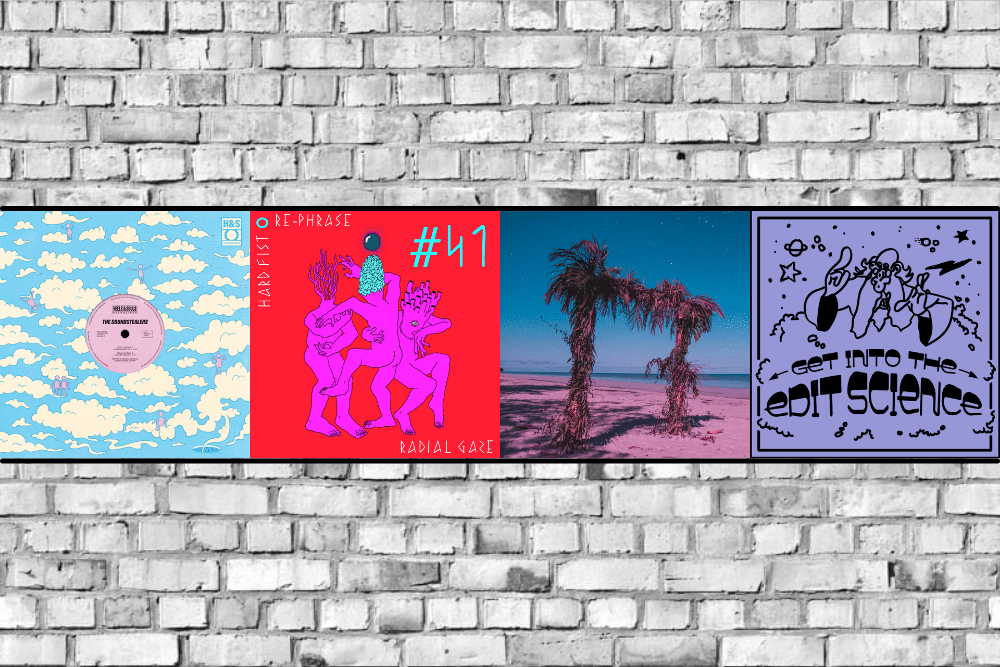 Le Visiteur selects – Bandcamp Edits Heat – Curated by Mister T. Records
Like what you hear? To help support LV Online buy us a coffee via Ko-FI. Click HERE
Throughout the Covid crisis, Bandcamp has been super supportive of artists on their platform, waiving their fees one Friday a month for almost one year now.
With Mister T. records and our Lockdown Edits series, we were happy to be part of the craze around DJ edits over the last few months. The forced creativity, pushed by long hours spent at home in front of computers or digging online, resulted in a hard-to-follow quantity of releases. Thus, we decided to write a few words on some of the DJ edits releases from last year which have really caught our attention on Bandcamp.
For more info on Mister T Records check: 
Mister T Facebook: https://www.facebook.com/MisterT.Rec/
Mister T Soundcloud: https://soundcloud.com/mistert-records
Mister T Instagram: https://www.instagram.com/mister.t.records/
Mister T Bandcamp: https://mistertedits.bandcamp.com/
Bongo Edits Vol. 3 by Bongo Barns
Our first pick is also the most recent! We start with Bongo Edits Vol. 3 by Dutch producer and DJ Bongo Barns. Given his moniker it's easy to guess that you can expect a constant flow of Caribbean vibes on this release. Our first favorite track is "Die for the Truth", an old-school breakbeat track with euro-dance synths and a greasy bass. It's perfect for giving a little twist to a 4/4 set. The second one is "Deep Dreamin", a great vocal with Balearic house feels which is taken off to raptures by the "holy sax". Barney has made himself a name through his brilliant tropical findings, and now, you know why!
Grab the EP from: https://bongos.bandcamp.com/album/bongo-edits-vol-3
Bongo Barns Facebook: https://www.facebook.com/BNGBRNS/
Bongo Barns Instagram: https://www.instagram.com/bongobarns/
Sezen Aksu – Sinanay (Radial Gaze Edit) on Hard First
Our second selection is taken from a long playlist of Free download edits by French label Hard Fist. All their edits have the same basis – powerful bass, strong techno-ish beats and oriental vibes. We were really charmed by Radial Gaze's Edit of this famous Turkish song.
Stepping aside from their usual Techno / electro atmosphere, the St. Petersburg boys managed to build a really dancy version around the catchy vocals…
It's definitely worth grabbing the FREE download!
Grab The track from: https://hypeddit.com/track/wxlwta
Visit their Bandcamp here: https://hardfist.bandcamp.com/
Radial Gaze Facebook: https://www.facebook.com/radialgaze/
Radial Gaze Instagram: https://www.instagram.com/radialgaze/
Hard Fist Facebook: https://www.facebook.com/hardfistrec/
Hard Fist Instagram: https://www.instagram.com/hardfistrecords/
Steal it and Deal it / Amazonia by on Heels & Souls Recordings
This is probably the best fit for the discoheads. Carried by a very recognizable late 80s bass, the reissue of the Soundstealers sounds like a match-up of disco vocal samples, Arabic influences and breakbeat! It's definitely a real killer and the lyrics about editing and sampling add to its magic.
On the B-side, the Good Block's edit of Amazonia is also worth a listen. It's a groovy introduction track, with it's nice percs, jungle noises and latin vocals which complete its paradise atmosphere.
Heels & Souls Facebook: https://www.facebook.com/heelsandsouls88
Heels & Souls Instagram https://www.instagram.com/heelsandsouls
Heels & Souls Twitter: https://twitter.com/Heelsnsouls
Get Into The Edit Science | Ears On Earth
We don't even have some favorite tracks on this EP. Once again, the Spanish crew has managed to release a great tribute to the full range of genres that we love from the 80s and the 90s. From latin / soulful house to euro-dance and early trance edits, they are doing an incredible job in introducing us to the variety of underground dance music. We can only quote them "There's a lot of not so good but interesting records out there that need to be revisited" and this is really the Edit Science.
Ears On Earth Facebook: https://www.facebook.com/earsonearth
Ears On Earth Soundcloud: https://soundcloud.com/earsonearth
Ears On Earth Instagram: https://www.instagram.com/earsonearth
Love this? Check out our Disco and House playlists HERE
Tags:
Bandcamp
,
Bongo Barns
,
disco
,
Ears On Earth
,
Hard Fist
,
Heels & Souls
,
italo
,
Radial Gaze