Slippin' In The Downstream with Bustin' Loose – December 2020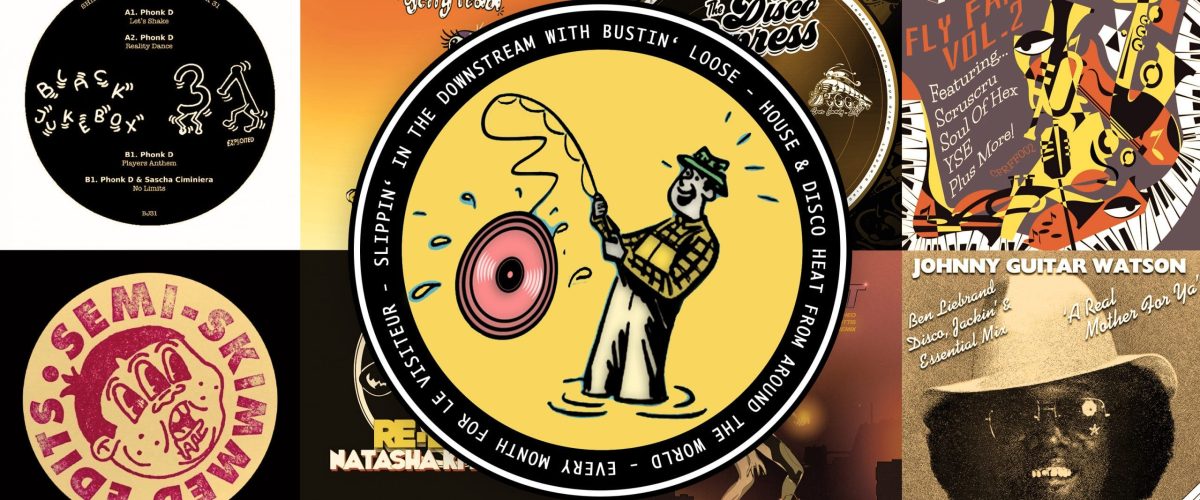 Slippin' In The Downstream with Bustin' Loose – December 2020
Closing out what has been a stellar year for Bustin' Loose on both the production front as well as with regards to the impressive pace which his Disco Express label is building it's safe to say that we are expecting a big things from our columnist in 2021 as we all start to make our way back to the dance-floor.
December 18th see's The Disco Express hosting a socially distanced Soirée at the Prince of Wales in London. Response has been great and you can book your booth now: https://bit.ly/discoexpresstickets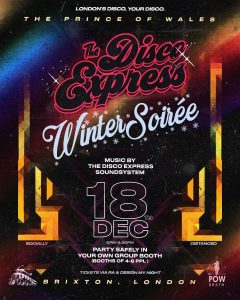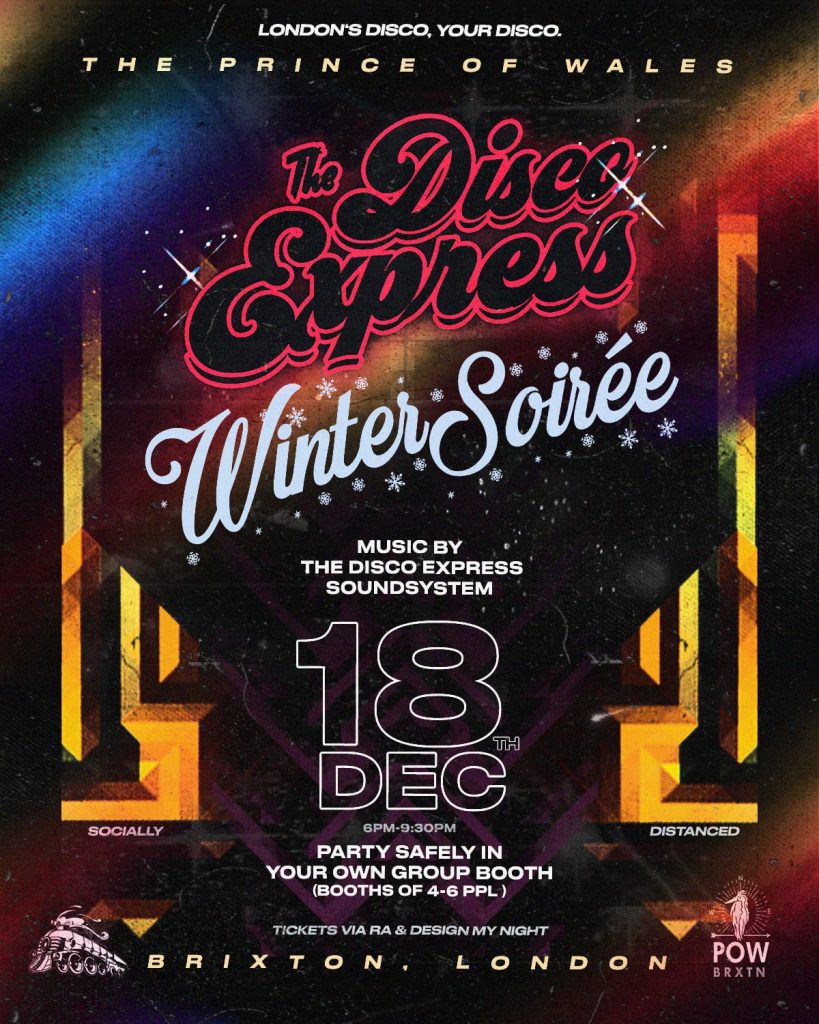 Bustin Loose has also just announced the release of his first vinyl 12″ on The Disco Express label, we've had a sneak preview and it's very hot indeed. Grab it on the pre-order via: https://thediscoexpress.bandcamp.com/album/disco-connection-ep. Best get in quick though as this one will fly out!
And finally just out is the Disco Express's fourth EP Sour Candy, from which we premiered Theon Bower's Sour Candy a couple of days ago. Check out our review HERE
Without further ado we hand you over to Bustin Loose for the December Slippin' In The Downstream.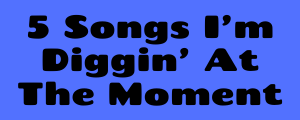 Gerry Read – Sunshine Kissing
Whether it's the evocative brass hooks, silky strings, guitar chops or the mind boggling acid trip music video, Gerry Read has spun together a track worth its weight in gold. Garnering big time support from Annie Mac on Radio 1, Sunshine Kissing is a peak time Summer jam. There's no doubt about that. When clubs re-open again this'll get absolutely rinsed – and I look forward to that moment with open arms.
Soul Of Hex – Steel Cavalier
On the new City Fly compilation comes Soul Of Hex, with the most brilliant Steel Cavalier. Rich in warm punchy bass, a stomping beat and a ludicrously funky trumpet hook, this is a righteous house chugger that'll have you grooving from the off. Perfect for streamlining an audience into dance mode.
Paddy – Last Day On Earth
A stunning, Italo-infused, bubbling bass builder. Echoes of Giorgio Moroder this one! Again, this track will guarantee to have crowds in a dance floor rapture when clubs come around again. File under: Killer Italo Disco. Irresistible.
Takao – Victimised
An absolute scorcher! Victimised fuses together emotive female vocal hooks, resonant chords and subtle kick-hat combos to form a beautiful club-ready number out on The Disco Express this Friday. Lovely bit of self-promo there, but for real you'll have this track on repeat! Perfect for a sunrise, sunset or anywhere in between.
Johnny 'Guitar' Watson – A Real Mother For Ya (Ben Liebrand Go To A Disco Mix)
Another Ben Liebrand classic incoming! A classy output from the infamous Dutch remix master this time beefing up a jazzy Johnny Watson track. Eat this one up, its pure DJ Food!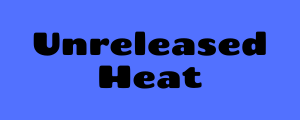 James Greenwood – Semi Skimmed Edits 2 – 14/12/20 – Semi Skimmed – Vinyl
5am Saint perfectly captures the essence of New York City and its rousing club scene of the late 70s. Setting the tone with its silky strings and classic disco beat you're sure to be in disco heaven when the powerful vo-cal line kicks in. Track Sonoma on the flip side is equally evocative and is another superb edit by James Greenwood. Rounded off by the percussive heavy Jungle Music, Semi Skimmed Edits 2 is a must have for disco lovers.
Grab it from: https://www.juno.co.uk/products/james-greenwood-semi-skimmed-edits-2/802152-01/
Phonk D – Shir Khan Presents Black Jukebox 31 – 15/01/21 – Exploited Germany – Vinyl
Original nu-disco with European spark. Let's Shake is exactly that. Doing what is says on the tin, this is a track with a purpose. Leading the way with a stomping beat, rolling percussion and tambourines Let's Shake evolves once it's gritty bass line and sumptuous synth strings take place. The highlight has got to be the trumpet line, SO funky!
Grab it from: https://www.juno.co.uk/products/phonk-d-shir-khan-presents-black-jukebox/800496-01/
Natasha Kitty Katt – Salt & Sass EP – TBA – Re-Loved – Vinyl –
Heavyweight disco action from rising star Natasha Kitty Katt. Natasha has been lighting up dance floors worldwide with her energetic brand of underground disco. Both tracks are pounding, diva-centric, dance floor heaters coming soon on Re-Loved.
Grab it from: https://www.juno.co.uk/products/natasha-kitty-katt-salt-sass-ep/776062-01/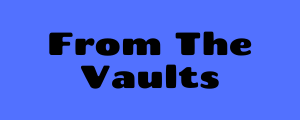 A Taste Of Honey – Rescue Me
A nod towards the early days of The Disco Express at Shoreditch Platform… We used to play this one out frequently! Rescue Me exudes positivity, happiness and filthy bass licks aplenty. A Taste Of Honey are two divas with a penchant for funk and soul. You may have heard of 'Boogie Oogie Oogie?.. Yeah thought so. There's so much to love about this track. Just check them out on Soul Train from this video taken in 1980. Disco glitz and glamour in a nutshell.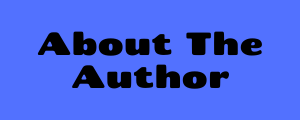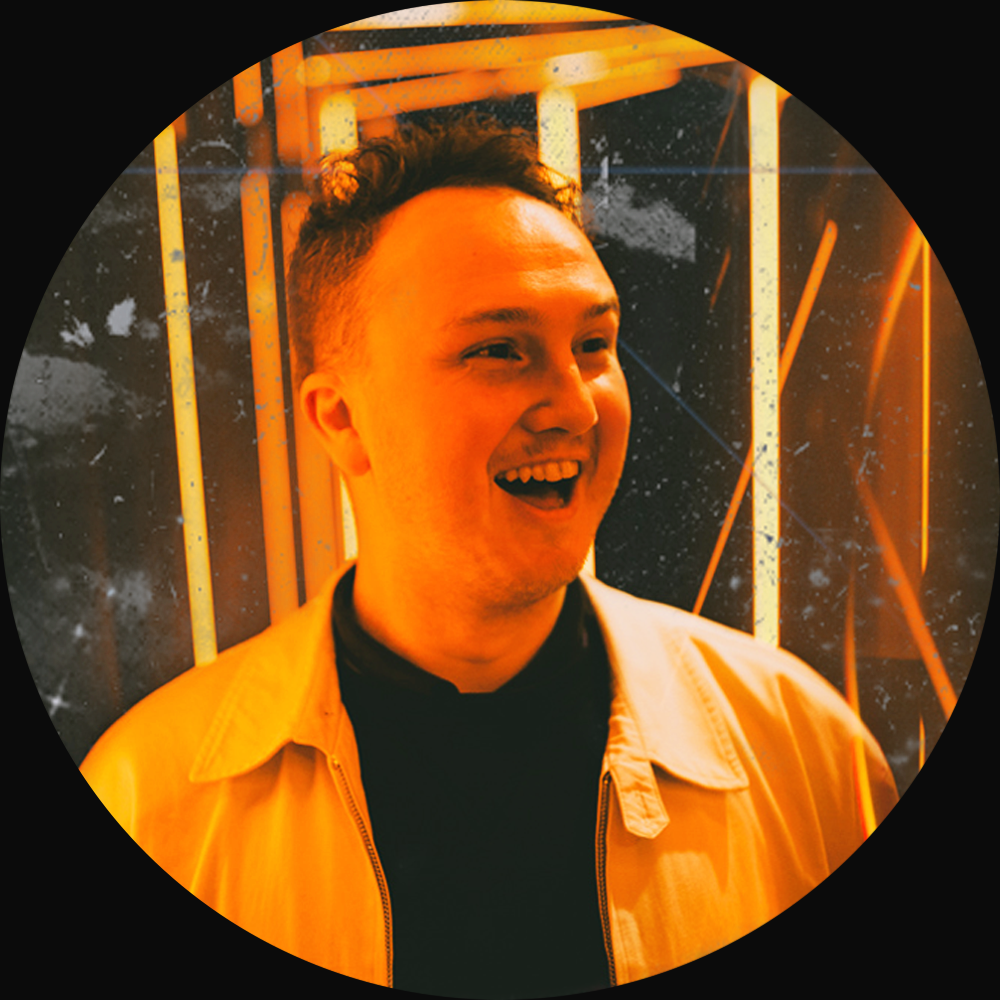 DJ, producer and creator of The Disco Express, Bustin' Loose, is South London's funk advocate weighing in once a month with his go-to choice of new & up-and-coming dance floor demolition.
For more info on Bustin' Loose check: 
Facebook: https://www.facebook.com/bustinloosedj/
Instagram: https://www.instagram.com/bustinloosedjs/
Soundcloud: https://soundcloud.com/bustinloosedjs
Bandcamp: https://bit.ly/bustin-loose-music
Tags:
A Taste Of Honey
,
Ben Liebrand
,
Bustin Loose
,
Disco Express
,
Gerry Read
,
James Greenwood
,
natasha kitty katt
,
Paddy
,
Phonk D
,
Soul of Hex
,
Takao
,
Theon Bower