The Quick 6 – I Gemin [Tropical Disco] + LV Mixtape 180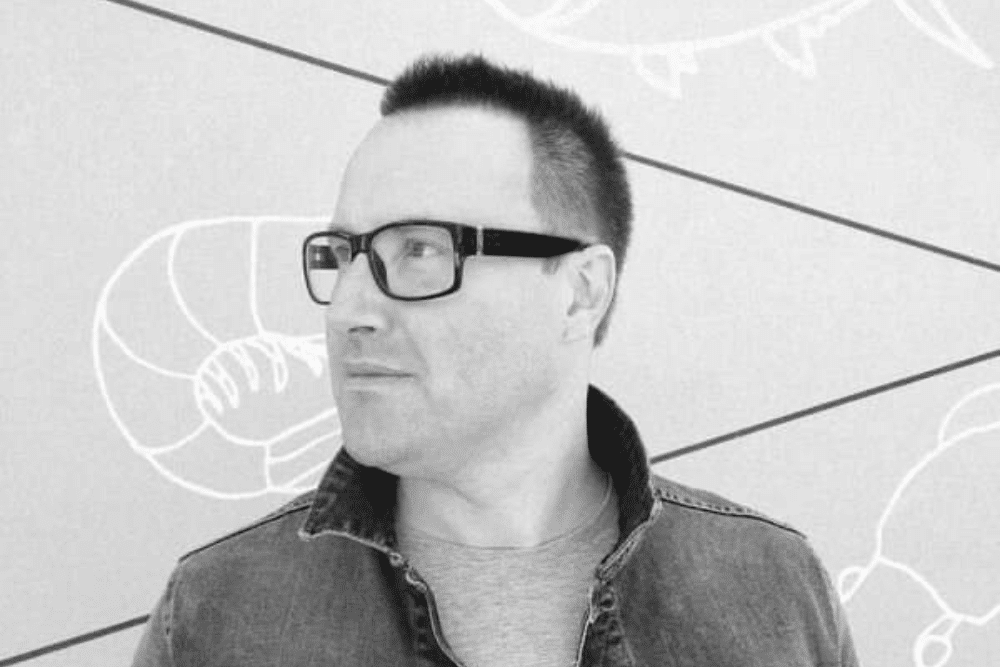 The Quick 6 – I Gemin [Tropical Disco] + LV Mixtape 180
Like what you hear? To help support LV Online buy us a coffee via Ko-FI. Click HERE
I Gemin is an artist who has repeatedly caught our ear over the last few years releasing a succession of seriously smooth funk and disco edged house music via some of our favourite labels. Part of the huge explosion of Russian artists who are right at the forefront of the electronic world right now he has just released a huge double header of an EP on Tropical Disco Records. You can check our premier of club bomb Black Sax below.
We thought it was a fine time to get a proper chat with I Gemin about his career, the EP, his studio, influences and some of the Russian artists who have inspired him.
He also put together this brilliant mix for us packed with classy house music, please give it a share over on Soundcloud if it's shaking your speakers. You can grab the full tracklist along with a few questions with I Gemin about the mix HERE.
Q1: Who is I Gemin?
I was born in Russia in the Ural region. At an early age I moved to the Volga region (a part of the region spread out along the Volga river) to my favourite city of Samara where I still live now. I don't have a musical education but I've been connected to music for my whole life. In the middle of the 90s when everyone was into The Prodigy and rave culture I started working as a DJ at local parties. After graduating from university in early 2000s I got a job at a radio station called Station 2000, it was the first electronic dance music radio in Russia. I was managing the studio production: we were writing jingles, liners, advertisements, beats and programs\shows that were broadcast. At that time I worked on a musical project Allovers with my first musical partner Oleg and then in 2001 released our first album.
In 2008 my brother – Ilya – joined the project and after that we started working as a duet. With the Allovers project we made some noise on such labels as King Street Sounds, Peppermint Jam and Jalapeno. We were also lucky to have the opportunity to work with such artists as Lisa Shaw, Stee Downes, Kraak & Smaak, Calvin Lynch, Dawn Tallman.
In 2014 I decided to create my own project dealing with samples and everything connected with sampling technology. I defined the genre for myself as intelligent house. That was how the project I Gemin started. And then in 2015 my first releases came out on Funky Town Rec and ISM. Check them via the links below:
https://www.traxsource.com/title/451877/moments-of-spring
https://www.traxsource.com/title/513925/private-life-ep
I have now released vinyl on labels Pressed For Time, Boogie Angst, Wah Wah 45s. I have also had digital releases on such labels as Editorial, Midnight Riot, Peppermint Jam, King Street Sounds, Gents & Dandy's, Villes Et Fleurs, Moiss Music, and many others.
Q2: What is your latest release?
One of my latest releases is Black Sax\Can't Fight This Feeling on Tropical Disco. I've been a huge fan of this label since its appearance and I've often played the music of Moodena and Sartorial in my sets. I connected with Tim Burnett aka Moodena through Facebook, then sent him the sketches of 2 tracks. The label and Tim himself liked it so we made an agreement to release them.
Can't Fight This Feeling – is a track with an incredible sensation. I wanted to make something that could cheer people up and be danceable at the same time and I hope I managed to do it.
Black Sax – is a funky track where the saxophone part sets its own special mood.
Grab them via: https://www.traxsource.com/title/1466802/black-sax-cant-fight-this-feeling
Q3: Who are your greatest influences as a producer?
01 Daft Punk – Revolution 909
The whole album Homework is canonical for me, but this track is especially significant. Here is my story with it: first I heard the Daft Punk album on a CD in my home player and this track didn't really impress me. It wasn't my favorite on this album for sure and I didn't quite get the idea. BUT! When I first heard it in the mix in a club, and when I saw how the audience reacted to it (and they were so joyful and ecstatic), then I felt the dance sense of this track and I danced to it with a special kind of energy, That was when I realized its true meaning for the album, that it was primarily for dance floors. At that moment I finally fell in love with the aesthetics of sampled house.
02 Funky People feat. Cassio Ware – Funky People [Freestyle Man RMX]
I only heard this track in 2002 in a mix on Juno; there were podcasts with mixes in a very poor quality in real audio format. I was almost crazy about the groove, the density, the dance sense. I still play it at parties; it makes almost any audience dance.
03 Attaboy – New World
I'm a huge fan of TOKO Records and the artist Attaboy in particular. I have almost the entire collection of their releases. And this track for me is the standard of deep house.
Q4: Please tell us about the electronic scene where you are based. Which artists from your local scene past and present have inspired and encouraged you and what parties that you love going to have helped your musical evolution?
There are quite a lot of interesting and high-quality musicians on the modern Russian electronic music scene, but I would single out only those old-wave musicians who were like guiding stars for me at the beginning of my career: D-Pulse, Soledrifter, Acos Coolkas, Dj Stereotip, Dima Studitsky.
Q5: Your Studio: Please can you tell us about your studio. What is your production set up? What is your indispensible piece of equipment or plugin that you use for your sound? What is next on your studio shopping list and please can you give us your three favourite studio tips for up-and-coming producers?
Actually I have quite simple setup like "all in a box" based on my Intel Core i7 computer, I have a small studio area — 3.5 square meters, it is impossible to put any hardware there, so I only work with software.
I Gemin's Studio Equipment
– PC with Windows 7 running Cubase 5 and Ableton Live 10
Audio Interfaces:
– TC Electronic Konnekt 6
– FOCUSRITE Scarlett Solo
Monitor:
– BEHRINGER TRUTH B2031A
Controllers:
– Akai LPD8
– M-Audio Keystation 49
Also:
– Pioneer DJM-400
– Pioneer CDJ-400 x 2
– AKG k271 Studio Headphones
I'm a fan of such audio plugins as: FabFilter, SoundToys, Cableguys, Native Instruments.
My immediate plans are to purchase the Slate Digital – Virtual Analog Bundle
If we talk about the plugins and instruments that makes my sound unique – this is probably:
– G-Force Minimonsta synthesizer – I often use it for leads, keys, brass.
– Rob Papen bass synthesizer – SubBoomBass – is in most of my tracks, this is the bass of this instrument.
Young and novice musicians often ask me how I manage to create such stylish drum parts; if I have a secret set of samples that I use all the time. I have 2 life hacks for them.
First — spend as much time as you can for programming the drums parts. I start all the tracks by creating a drum part that rocks me.
Second — create your own Drum kicks and Snares\claps using layering technique.
Q6: What else can we expect from I Gemin in the next 12 months?
I won't tell you about the whole of next year, I don't really like to make a guess (especially since the covid-pandemic can still make a lot of adjustments), but I can tell you about the next next releases.
My releases on No Fuss Records and Gents & Dandy's will come very soon, and I hope they won't disappoint you.
Love this? Check out our Disco and House playlists HERE
For more info please check
I Gemin Facebook: https://www.facebook.com/igemin
I Gemin Soundcloud: https://soundcloud.com/i-gemin
I Gemin Instagram: https://www.instagram.com/igeminhousehead/
Tropical Disco Facebook: https://www.facebook.com/TropicalDiscoRecords
Tropical Disco Soundcloud: https://soundcloud.com/tropicaldiscorecords
Tropical Disco Records Instagram: https://www.instagram.com/tropicaldiscorecords/
Tropical Disco Bandcamp: https://tropicaldiscorecords.bandcamp.com/
Tags:
disco
,
I Gemin
,
Tropical Disco
,
Tropical Disco Records