The Secret Soul Society – Songs From The Soul Kitchen [Slightly Transformed]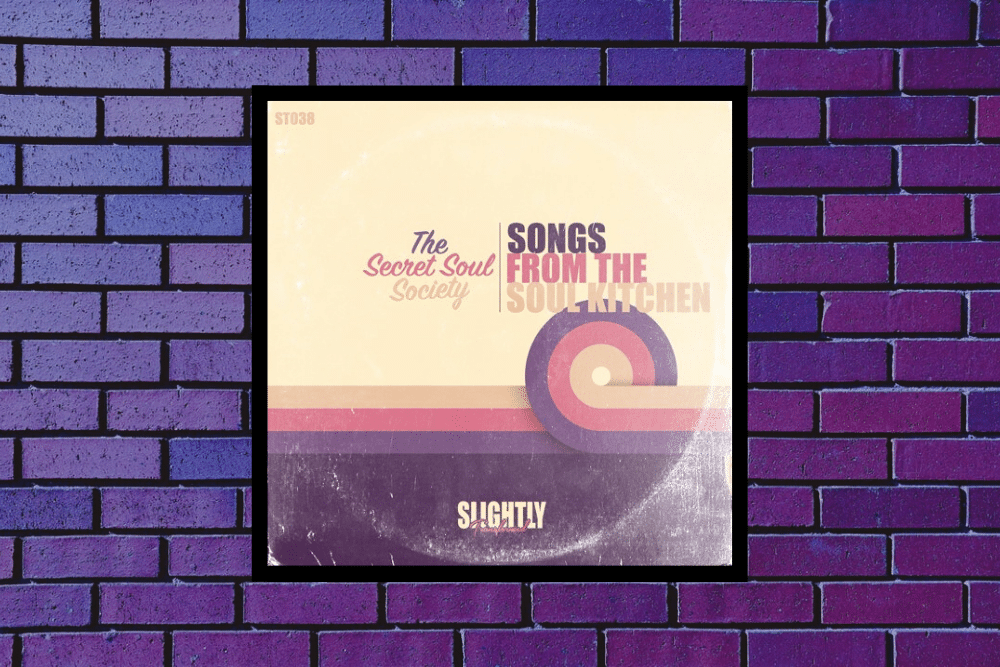 The Secret Soul Society – Songs From The Soul Kitchen [Slightly Transformed]
The Secret Soul Society are an act who get us very excited here at LV HQ whether it's for their own classy releases or the label they co-run Scruffy Soul Recordings whose The Kyoto Connection EP we featured a few weeks back HERE. Their latest venture is a 15 song album packed full of outstanding original compositions, sample heavy gems and leftfield groove.
Landing this coming Friday on Slightly Transformed as a Juno Download exclusive it's an outstanding way to see out 2020 with the promise of a much better year ahead.
Songs From The Soul Kitchen is an album that pulls many disparate genres together from Thievery Corporation dubbed out electronica through Jazz edged electronic licks reminiscent of Flying Lotus. It flows through tracks channeling Stevie Wonder and the lighter moments of Screamadelica era Andrew Weatherall straight into deep blues edged Beta Band cool and sample heavy disco moments.
It full of distinct influences but equally as a whole its combined sound pallet sounds original and exciting. The samples are well chosen and engaging and work together perfectly as an piece, The Secret Soul Society has most definitely found their own vibe here and it's one which it is easy to become fully involved in.
Our premier today is Better Get To Know You, which is one of the more disco edged and dancefloor ready tracks on the album, It's main vocal loop is a delight, easy going, fun and cool. It's a track in the vein of the Stardust's and Modjo's of this world as far as the feelings that it elicits.
15 tracks of msuical bliss, make sure you check it in full.
We have more incoming on this album over the next couple of weeks so make sure you check back in for that.
Grab the album on Juno where it lands as an exclusive this Friday 11th December; https://www.junodownload.com/products/the-secret-songs-from-the-soul-kitchen/4857953-02/
For more info please check:
The Secret Soul Society Facebook https://www.facebook.com/secretsoulsocietyy/
The Secret Soul Society Soundcloud https://soundcloud.com/thesecretsoulsociety
Slightly Transformed Facebook: https://www.facebook.com/SlightlyTransformed/
Slightly Transformed Soundcloud: https://soundcloud.com/slightlytransformed
Slightly Transformed Instagram: https://www.instagram.com/slightlytransformed/
Slightly Transformed Twitter: https://twitter.com/slightlytweets
Tags:
Slightly Transformed
,
The Secret Soul Society