Slippin' In The Downstream with Bustin' Loose – July 2021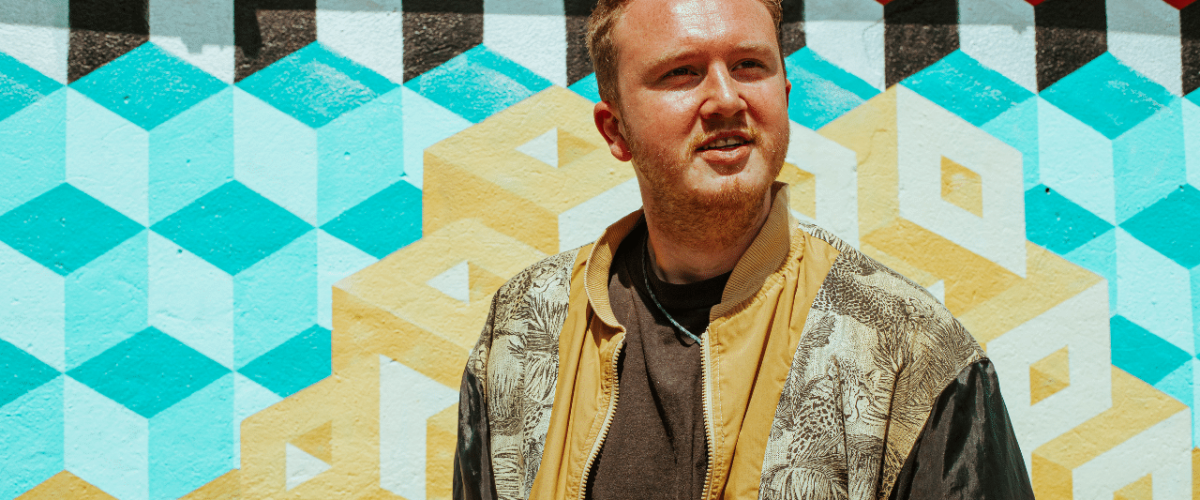 Slippin' In The Downstream with Bustin' Loose – July 2021
Like what you hear? To help support LV Online buy us a coffee via Ko-FI. Click HERE
Since we last spoke Bustin Loose has on something of a mission with his label and party The Disco Express with EP's for Soundsmith, Tigelbalm, who he interviewed for Le Visiteur HERE, and a brand new Bustin Loose EP Irredescence which is a real touch of class leading off with the Italo edged disco bomb Sugar Rush it also features the brilliant vocals of Vanessa Jackson on Blue Diamond, heavy groover Marble City and chilled broken beat gem Kobala. A must have 12″
Grab Bustin Loose's Iridescence on digital here: https://www.traxsource.com/title/1630985/iridescence
and on vinyl here: https://www.juno.co.uk/products/bustin-loose-iridescence-ep/830220-01/
With the resumption of indoor clubbing Disco Express also has it's first indoor gathering organised at Colours Hoxton on 30th July. It's a free entry jam and with capacity limited to 200 you know it's going to go off. We can't wait!
We are very pleased to have Bustin Loose back for his Brilliant Slippin In The Downstream column packed with disco gems aplenty from upfront club killers to stone cold classics.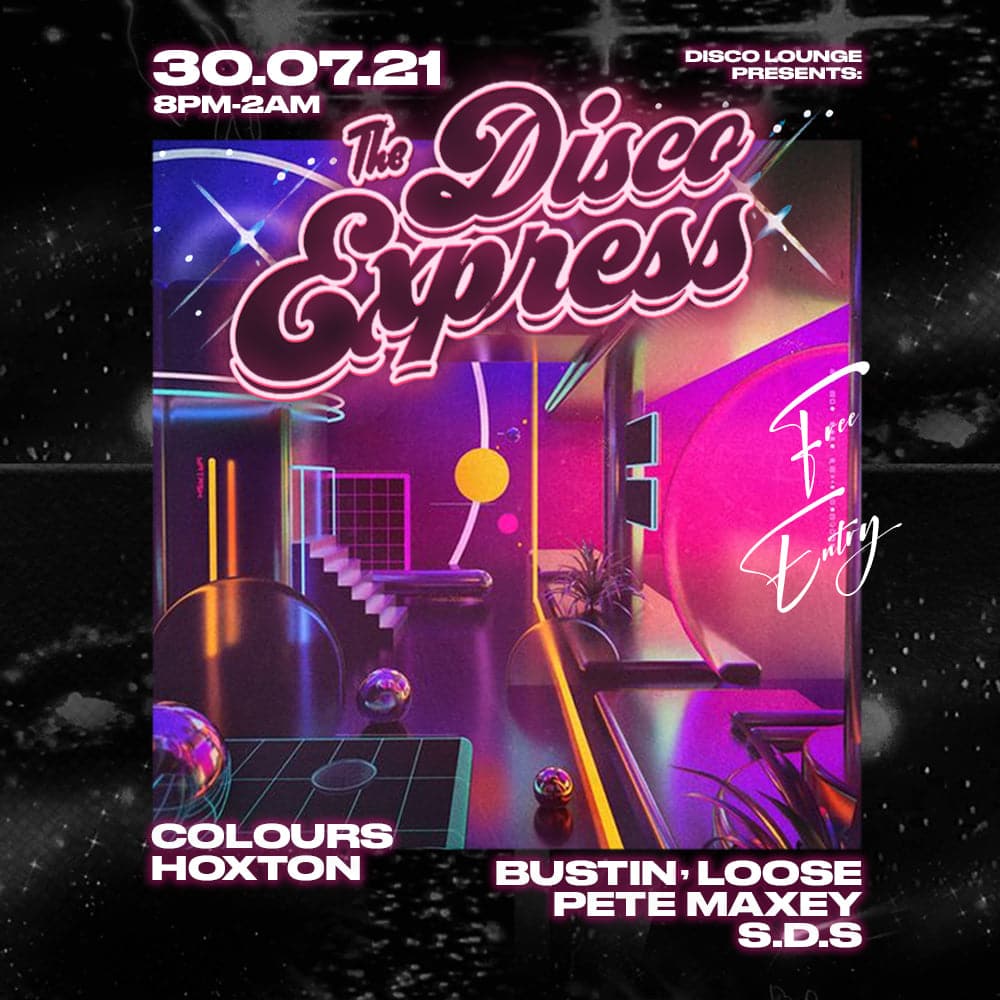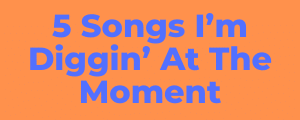 Theo Kottis – Seventies (Theo's Future Disco Edit)
A relentless disco house jam with a guitar lick so infectious you'll be playing it out over and over and over again.
LF System – Desire
A proper disco jam from Scottish duo LF System who've been tearing it up of late with their jacked up disco edits; delivering fresh music that always makes you want to dance.
Galaxy 82 feat. J Farrukh – Equinox
Oozing in quality, Equinox captures the 90s rave scene most expertly through its layered synths, zesty bass, breakbeat rhythms and powerhouse vocals from Joy Farrukh. A certified floor filler and a future dance floor classic waiting to emerge.
Patrick Cowley Featuring Sylvester – Do You Wanna Funk?
A stunning remix of Sylvester's 1982, larger than life, electronic disco classic.
Hotmood – Spill The Wine
Fiery bass action on Hotmood's new disco joint… Spill The Wine is an amalgamation of all things funky. His sumptuous new edit boasts a ruthlessly funk bass line, gorgeous strings, pan flute and a rolling beat that'll have you bouncing for years to come.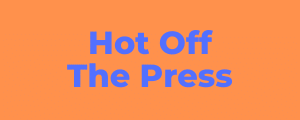 East Coast Love Affair – Confrontations – 28/05/21 – Athens Of The North – Vinyl / Digital
Full on dance floor fun from East Coast Love Affair released on Athens Of The North; a label who seem to do no wrong. Consistently churning out quality tunes time and time again, choice track Shake is a frisky little disco rework perfectly suited for the Summer.
Dam Swindle – Salsoul Remixes – 02/07/21 – Salsoul Records
Dutch duo Dam Swindle pull out the stops for Salsoul's new remix series, masterfully reworking First Choice's staple classic, Let No Man Put Asunder. Adding subtle touches in the right places whilst maintain-ing the soulful energy of the original, Dam Swindle have well and truly hit the sweet spot with their new re-mix this one. Flipping over to Side B is a, clean and refreshed, club ready edit of Kebekelektrik's infamous electro-disco odyssey.
Sentimental Animals – Love Vibration EP – 23/07/21 – Razor-N-Tape
Exciting, upbeat, and original music by disco stalwarts Dicky Trisco and Jkriv. Their new project sees them collaborate under new moniker Sentimental Animals; 'a celebration of dancing, late night antics and musical togetherness'. Lead track Love Vibration is an irresistible groover featuring the outrageously funky musical stylings of Robin Lee (Faze Action) and Brooklyn disco diva Escort. Parisian disco whizz Yuksek revels in his souped up remix version alongside a funky instrumental B-side called Loose Rules.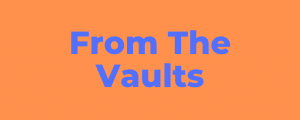 The Whatnauts – Help Is On The Way
For the classic throwback this month I've gone for Baltimore band The Whatnauts with their timeless anthem Help Is On The Way. Written by James Carter, former drummer of fellow East Coaster Teddy Pendergrass, Help Is On The Way may just be one of the smoothest funk tracks of all time.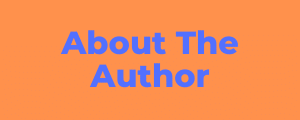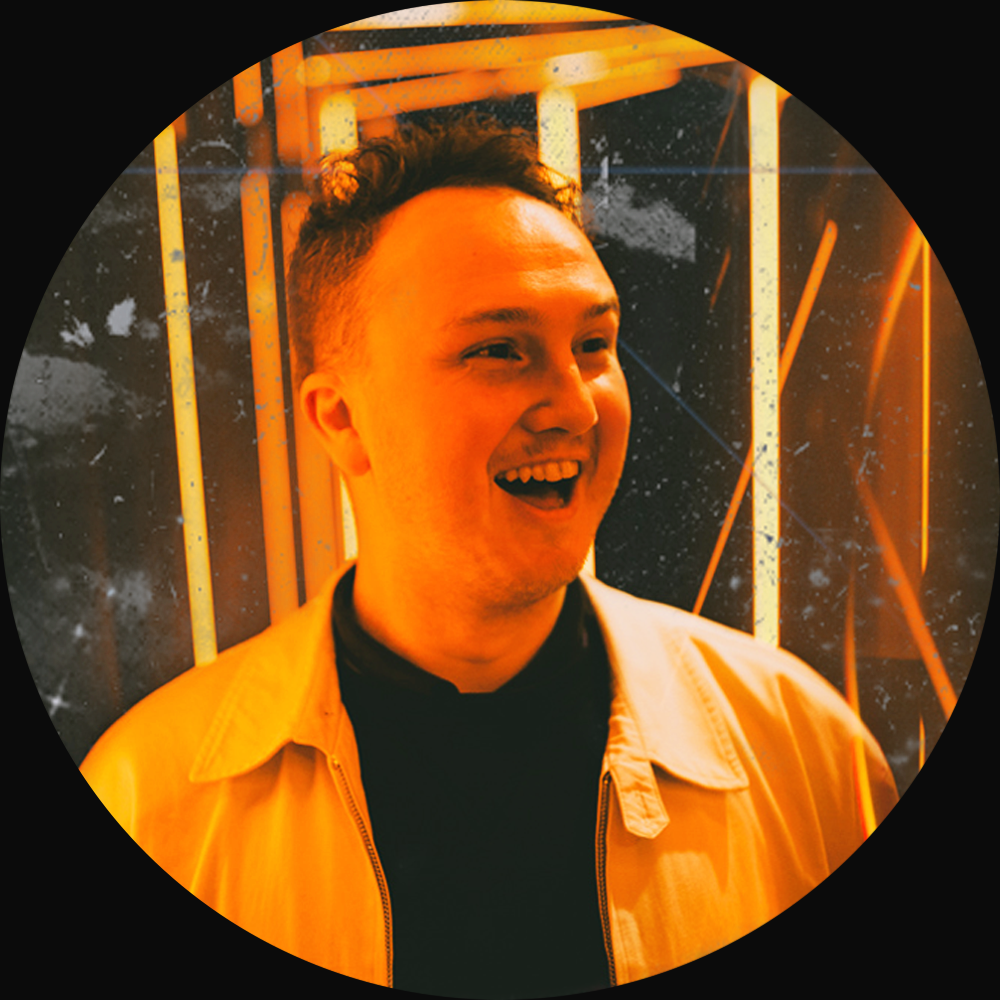 DJ, producer and creator of The Disco Express, Bustin' Loose, is South London's funk advocate weighing in once a month with his go-to choice of new & up-and-coming dance floor demolition.
For more info on Bustin' Loose check: 
Facebook: https://www.facebook.com/bustinloosedj/
Instagram: https://www.instagram.com/bustinloosedjs/
Soundcloud: https://soundcloud.com/bustinloosedjs
Bandcamp: https://bit.ly/bustin-loose-music
Tags:
Athens of the North
,
Bustin Loose
,
Dam Swindle
,
East Coast Love Affair
,
Galaxy 82
,
Hotmood
,
LF System
,
Patrick Cowley
,
Sentimental Animals
,
Sylvester
,
The Disco Express
,
The Whatnauts
,
Theo Kottis