The Quick 6: An Intro To Chris Grubizna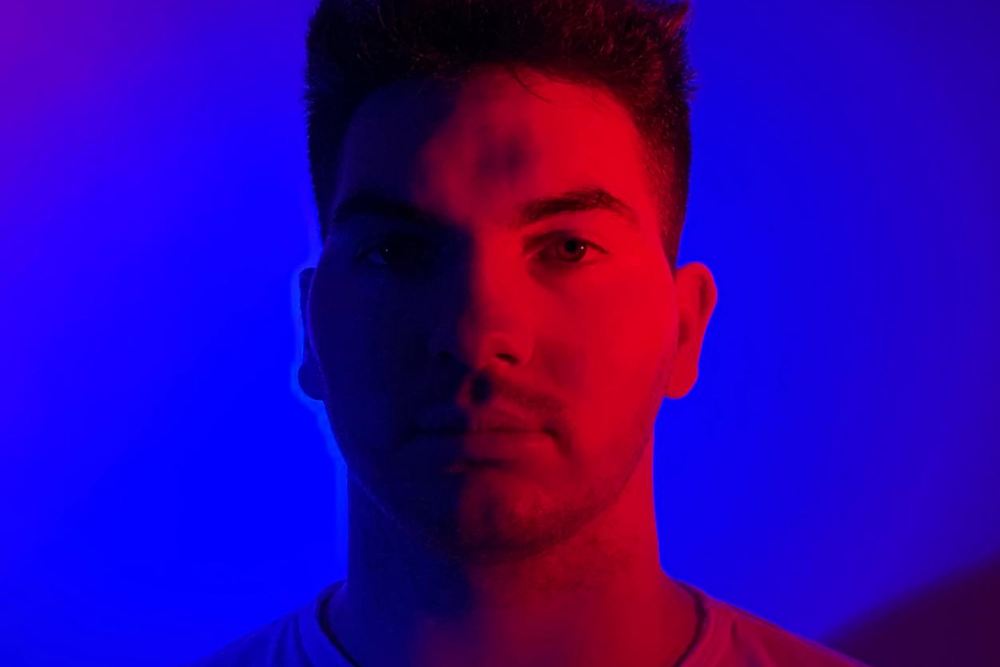 The Quick 6: An Intro To Chris Grubizna
Chris Grubizna has been rapidly building a big reputation as a producer with a well trained diggers ear for undiscovered gems. Both of his recent Rare Edits EP's with Masterworks Music quickly found themselves nestled at the top of the Download charts on Juno. They also saw huge support from across the disco world including finding their way into the sets of some of the finest selectors around including Javi Frias, Rayko, Monsieur Van Pratt, 80's Child, Chuggin Edits, and Paul Older.
We loved both the EP's so we spoke to Chris about his career and the releases as well as his studio where he gave us some great tips for production. . He also put together a superb mix for us which you can check below. Please give it a share over on Soundcloud if moves your party
You can grab both those EP's via: https://www.junodownload.com/artists/Chris+Grubizna/
Q1: Who is Chris Grubizna?
I was born in Greece in the 90's and I am currently based in Poland. I have been into music since mid 00's, however, I only started to learn DJ'ing around late 2010 using my cousins' vinyl in his basement. His collection had these really head-blowing acid techno tracks from the late 80's and early 90's which he collected from different vinyl shops all over Europe: Germany, Belgium, France, Spain, UK. The tempo he was raving to was around 140 bpm which was a little challenging. I liked the music and these tracks were still quite popular back in the day, especially in certain clubs. This was for me my first big lesson into music arrangement, beatmatching and generally blending tracks together, resulting in something that created inside me a need to get involved in music production as well.
However, the biggest influence for me was the DJ's who were playing all around in the Poland, where my studies were based. It was around 2015 when I was interested in totally different genres as well as acid techno. It came during the heyday of the hated EDM genre which was so popular back in the day and it led to me searching deeper and deeper in the underground scene for more ambitious music.
I never really followed the rules, so I was quite happy that I was able to make the crowd in the clubs happy and really pleased with the kind of music that I was delivering to them. Poland was and still is in love with tech house and underground deep house. There were, however, some parties which were filled with slow jams and nu-disco and disco edits too. Disco is the genre where I feel the most comfortable, because of it's great versatility and the fact that I'm making such tracks quite easily. The "Rare Edits" series seems to be a good example of  this. Besides "The Showdown" and "Classic Vibes", the "Rare Edits" EP series appears to be something that made me recognizable, especially throughout the Masterworks Music label where they were released.
Q2: What is your latest release?
My latest release is called "Rare Edits Volume 2" and it was released on the Masterworks Music label. It's a sequel of the previous volume, released under the same name on the same label. It's basically a series of EP's that have quite long story behind them, however, the main intended purpose of these EP's was to make vintage tracks with an unequal beatgrid possible to play for contemporary DJ's.
Also, despite their quite DJ-friendly arrangement, I've tried to make the tracks suitable for easy listening, so sometimes it makes you think that you really have come back in time to an era of bell-bottoms, sunny beaches, afros, iconic cars and a time "when music was music". That's the most proper description of what I'm always trying to include with these tracks! It's not always possible, but I usually try to look for vinyl that has some very rare, unknown and unique material on it, ready to be edited. The first volume was made as an experiment, however the Masterworks' head honcho – Danny – told me that it did an extremely good job. As I remember it reached #3 on Juno's top list so we decided to make a follow up. After a week when the second volume was released it unexpectedly reached #1 on the same list and stayed there for over a week. A few days later it was overtaken by some different EP's, but at the time when I am answering this interview it has comes back to the top spot. I must admit that I'm pretty proud of it hitting the number one spot as the main purpose was – as always – for joy, not gain.
Grab The EP from:
https://www.junodownload.com/products/chris-grubizna-rare-edits-vol-2/4639836-02/
Q3: Who are your greatest influences as a producer?
Juliet Sikora – Larry's Garage
This is the track which describes me the most. A crowd, stompy drums, deep bass, Brooklyn horn stabs, that underground street party spirit. A level, on which I would like to be somewhere in the future in terms of producing. Perfection.
LTJ Experience – People'$
Luca is the king when it comes to the arrangement. Almost 10 minutes of the same loop – but it never gets boring.
Parallx – Red Clouds (Somewhen Falling Ashes Mix)
This is the track that I come back to quite often as an relief from disco tracks and daily life. It hits heavy, but it's interesting and dark at the same time. Such tracks really help me keep my head open to a variety of ideas. I play them in the clubs sometimes too.
Q4: Please tell us about the electronic scene where you are based. Which artists from your local scene past and present have inspired and encouraged you and what parties that you love going to have helped your musical evolution?
I'm currently based in the west part of Poland, in the middle of Europe, where I also studied. To be honest the music that I produce (70's funk and disco edits) is not too popular in Poland. The majority of clubs are focused on Berlin-influenced techno or EDM music. Despite that, I know a few people who have influenced me and have encouraged me that even under such a pressure it's worth doing something different from what the others are doing. To name a few: DJ HannaH, Viktor Drzewiecki, Ines Bloom, DJ Old Spice.
Parties with such tracks likewise aren't too popular here – it's super rare to get on a dancefloor somewhere here which is being driven by a vintage funky of style music dripping from the speakers. However, when such parties are taking place, a lot of people are present and the atmosphere is just amazing – you can almost feel the spirit all around the place. I put on quite a few of these parties and it was done with just a single thought in mind – joy. For me it wasn't about being popular or gathering fame. It was about the music and people who truly enjoyed the party all night long. I'd say I prefer to make the people taste new genres of music and for them to be amazed with them!
Q5: Your Studio: Please can you tell us about your studio. What is your production set up?  What is your indispensable piece of equipment or plugin that you use for your sound? What is next on your studio shopping list and please can you give us your three favourite studio tips for up-and-coming producers?
A short story to tell: when it comes to monitoring, I use the Adam A7X's while mixing, the DAW of my choice is FL Studio, however, I like to support my work with hardware too. In fact 80% of the hardware that I use was made by myself (these are prototypes of different studio signal processors which hopefully will go commercial very soon, there's even a fully analogue rotary DJ mixer too). Checking the mixes and mastering (if it's really, really needed – I don't like to master my own tracks though) is done in a slightly different place (connected with my current regular work). The room has been treated and is equipped with a pair of S5V's and a 12" subwoofer for a better low end presence. For the creative side, I do have a few synthesizers, including an old Roland TR-909 and a few cheap Casio synths, however, I don't use them and almost never use them in my productions. Regarding the music that I produce currently (edits & remixes) I feel them really unnecessary – and they are just the remains of my previous musical journeys. I found out that sampling and sound processing done on my laptop is a lot less time consuming and the output effect is always better, giving exactly what I was looking for.
My indispensable plugin is surely some very precise equaliser, you would be amazed how much you can do with a good equalisation only! I usually don't use a wide variety of them, however I found the FabFilter's Q3 is the best plugin in its class and I can recommend it the most.
The answer for the question about my shopping list could be a long list as I'm sure that you will all probably agree with me – it's a never-ending story. For sure in the near future I would look for an original 70's era Moog Model D, but it's extremely hard to get, especially in quite fair condition. An original Rhodes would also be a nice addition, as well as Juno 60 maybe, to get my tracks filled with some true, spiritual jam from the past.
Giving three production tips for upcoming producers could be the most demanding thing in this whole interview. It's mostly because there are many different people, they have different problems and different needs, different results and different styles.
However, first of all. Don't try to make your tracks sound the same as these made by a person A, B or C, because you're not a person A, B or C. You don't have exactly the same samples, you aren't using the same plugins and you aren't using them in the same way those people did. That's the most beautiful part about production: to stay original. The world would be really boring if everything was the same, wouldn't it?
Secondly. Take breaks. Getting stuck over a track and listening to the same material over and over again can really make your brain tired. Go outside with a dog or play with a cat, have a nice time with your girlfriend or go to the pub with friends. Don't think about your tracks more than you should, sometimes the best things happen unexpectedly and that happens in music production too. Just don't waste time or something that you know will lead to nothing.
And then last, but not least:. Love and appreciate what you do. If your track is really being enjoyed by even one person, I would call that success. Even if you don't like the track by yourself.
Q6: What else can we expect from Chris Grubizna in the next 12 months?
The difficult part of the interview has started, honestly! Sometimes I'm too busy to even think about the present time, however I think that the next year won't be lacking in new tracks for sure. The third volume of "Rare Edits" is almost already done, it's just the matter of time when it will be officially out. There are only some minor corrections left to do, as this volume will be the funkiest and the most groovy EP ever made (or at least I hope so!). I'm currently preparing some deep material for Masterwork's upcoming "Masterworks Music Vol. 4" compilation too, that will be out later this year probably. Currently I haven't got any more major plans, hopefully they will show up on the horizon very soon! If anyone is interested what will happen in the meantime – let's meet on my Soundcloud page! Don't hesitate to add me on Facebook too – and write freely if you have any more questions – as far as I know, I don't bite (laugh). Here is a taster for volume 3
Love this? Check out our Disco and Disco House playlists HERE
For more info check:
Chris Grubizna Facebook: https://www.facebook.com/chrisgpriv
Chris Grubizna Soundcloud: https://soundcloud.com/chrisgrubizna
Masterworks Facebook: https://www.facebook.com/masterworksmusic/
Masterworks Music Soundcloud: https://soundcloud.com/masterworksmusic
LV Mixtape 157 – Chris Grubizna – Tracklist
1. Capitan Futuro – Love Me Crazy
2. Ed Wizard, Disco Double Dee – Crusin
3. Spiritual South – Gonna Getcha
4. Crazy P – The Hit
5. Neighbour – Funky Stuff
6. Ed Wizard, Disco Double Dee – Sho Nuff
7. Javi Frias – Shining Bright
8. Deep & Disco – Feel The Rhythm
9. Alien Disco Sugar – Bourgie
10. Ed Wizard, Disco Double Dee – Peoples Grove
11. Buzz Compas – Super Jock
12. B-Jam – Love It
13. Times Are Ruff – Make Me Higher
Tags:
Chris Grubizna
,
disco
,
Masterworks Music