The Quick 6: An Intro To DJ Oakland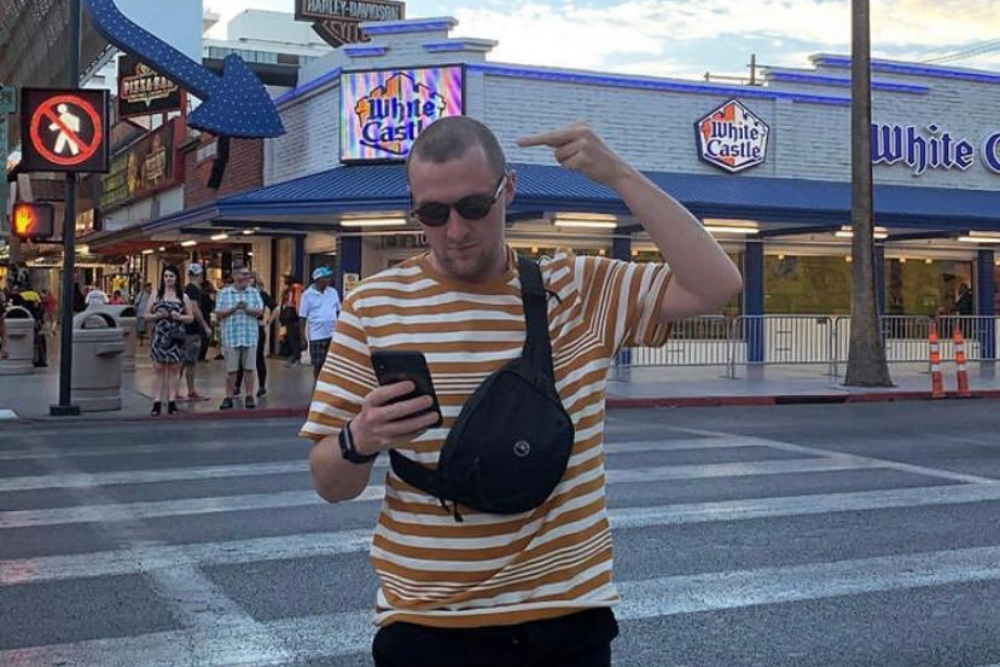 The Quick 6: An Intro To DJ Oakland
Coming from Glasgow's rich electronic scene DJ Oakland has a brand new EP out now via Alumni Records. It's a release of real quality which you can check below. It touches on many different corners of the tapestry which makes up house music from Disco to Lo-Fi to deep with a definite nod to classic Chicago influences.
You can grab the EP from: https://oaklandglasgow.bandcamp.com/album/xdsx-ep
We spoke to the artist to get a flavour of what he is all about and to get some background on his love of electronic music, the scene in Glasgow, his studio and of course the XDSX EP.
DJ Oakland also put together a worship mix for us celebrating the work of house legend Kerri Chandler. It's a fantastic mix. You can check out more on the mix HERE. Please give it a share over on Soundcloud if it moves your dancefloor.
Q1: Who is DJ Oakland?
DJ Oakland comes straight out of the heart of a concrete jungle. One night in 2012, a night out to The Arches (Glasgow – RIP) to see an unknown-at-the-time "Carl Cox" changed my whole perception of music, and was my intro to electronic music. Since then I've never looked back. I have had a few DJ Oakland single releases but this is my debut EP, so I'm buzzing to get it out there. I also run Glasgow club night "WaVe" with past guests being Lauer and DJ Ciderman in the legendary Paisley basement CLUB69.
Q2: What is your latest release?
My latest release titled XDSX is a mix between euphoric lo-fi beats, smooth keys and some club thumping disco.
The release is on Glasgow label Alumini Records, this is the labels first solo artist EP so it's nice to get the nod as there's big things to come for the label. This EP is the most hands on I have ever been with my music productions with live guitar licks on tracks "Most Of All" and "Soul Shaking NRG" to jammed 303 acid lines on tracks "I Need" and title track "XDSX"
Q3: Who are your greatest influences as a producer?
Kerri Chandler – You're In My System
This Track to me is timeless, proper house vibes and a great vocal with a thumping bass, I saw Kerri perform this live in Brooklyn a few years and it was special 🙂
Big Miz – The Bomb
The Bomb EP was the first record I ever bought, and the title track the bomb for me is my pick of the bunch, with Kerri Chandler style drums and a crazy lead to build the whole track up, I can remember hearing it for this first time in Sub Club and was blown away.
Tim Deluxe – Transformation
Probably the only Tim Deluxe track I have heard but this was the memorable track from my first night in the Glasgow Arches. The pounding hypnotic piano just keeps you hooked when this played Carl Cox had the crowd in the palm on his hand, shouting the famous "OH YES OH YES".
Q4: Please tell us about the electronic scene where you are based.
Glasgow has an amazing music scene as a whole with bands, DJ's and Producers all on my playlists. Artists like Big Miz and his hands-on approach to making music really inspired me to buy myself a keyboard and Stratocaster. You can't talk Glasgow electronic music without a shout to Sub Club residents Harri and Domenic and their famous Subculture night. Their warmup and track selection is really something to learn from. We are very lucky in Glasgow to have residents like them. There are loads of other club nights/events, like Platform 18 events run by Ivan Kutz, which are incredible day parties under West Street station's railway bridge. Club 69 paisley just a small 180 capacity sweatbox had some many amazing nights in that club 🙂
Q5: Your Studio: Please can you tell us about your studio. What is your production set up?  What is your indispensable piece of equipment or plugin that you use for your sound? And finally please can you give us your favourite studio tips for up-and-coming producers?
My studio set up is Ableton Live, Ableton Push, Squire Stratocaster, Roland 303 and a Korg Minilogue, and weirdly my most indispensable bit of gear is my guitar. I feel it's given my productions a new lease of life and adds a more organic sound to my tracks and nothing beats just sitting jamming away on the guitar.
I also love the old faithful Korg M1 plugin it just has that old school vibe that has been used for decades. I would advise people to definitely learn the mix side of music production early on, eq's, compressors etc, Getting hands on helped me majorly getting out the rut of searching for generic and over polished guitar/key samples, Also reference tracks, load up a track you would like to get the same vibe from in your DAW of your choice and flick between your project and your reference, check the levels of elements and you will get a better idea of how to mix it 🙂
Q6: What else can we expect from DJ Oakland in the next 12 months?
I have been working on a lo-fi sort of mixtape during lockdown with guitar jams and smooth keys, the tracks are only about 3 mins in length so going to be compiled into a mixtape and probably released for free. A few gigs would be great later in the year (if it's safe to do so). Apart from that just trying to keep active, inspired and get the head down and chase a vinyl release 🙂
For more info please check:
DJ Oakland Facebook: https://www.facebook.com/DjOakland/
DJ Oakland Soundcloud: https://soundcloud.com/oaklandfs
Alumni Records Facebook: https://www.facebook.com/alumnirecordsglasgow/
Alumni Records Soundcloud: https://soundcloud.com/alumnirecordsglasgow
Tags:
Alumni Records
,
Deep House
,
DJ Oakland
,
kerri chandler